TOP CHILL SONGS - WEEK 10
It's Friday, which can only mean one thing. It's time for the latest edition of We Are: The Guard's Top Chill Songs! That's right, before we head off to Austin, Texas, next week for SXSW 2018 (don't forget to stay tuned to both our site and Twitter, Facebook, and Instagram for up-to-the-minute coverage of the festival!), we're bringing you yet another dose of good vibes to help you relax and unwind into the weekend. Featuring Flight Facilities, Lucy Rose, Moby, and more, the following playlist is sure to put you in the perfect mood for two days worth of napping and binge watching Jessica Jones (or is that just us?).
-
FLIGHT FACILITIES (FEAT. NÏKA) – NEED YOU
Prepare for take-off, as Sydney producer duo Flight Facilities are back in business this March! A collaboration with NÏKA – the scintillant younger sister of Georgia and Caleb Nott of BROODS – "Need You" is a gently cruising slice of disco funk that'll shift your brain to autopilot. The video is also worth a watch, with the clip featuring footage of a young Arnold Schwarzenegger taking part in a 70s game show called The New Dating Game. No, really!
TOM MISCH (FEAT. DE LA SOUL) – IT RUNS THROUGH ME
Tom Misch delivers the goods once again! Ahead of the release of his debut album Geography next month, the London singer-songwriter is back with yet another silky smooth groove in the form "It Runs Through Me." The follow-up to "Water Baby" hears Misch bringing chill vibes for days, with the classically trained musician collaborating with jazz rap legends De La Soul to ride out the lounge-style beat...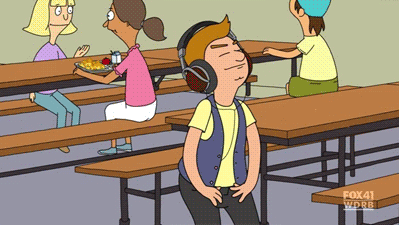 LUCY ROSE – ALL THAT FEAR
In January, Lucy Rose shared "All That Fear," a soul-baring offcut from 2017's Something's Changing, and this month, the London chanteuse continues to let her guard down in the video. Shot by Rose's husband and tour manager William Morris in a hotel room in Brisbane, the clip sees the 28-year-old performing the confessional piano ballad from a variety of angles, with Rose telling Billboard that she chose not to wear make-up or do her hair for the visual to add to the overall sense of intimacy.
AYELLE – BOY
On the same week as International Women's Day, Swedish-Iranian songstress Ayelle returns with a female empowerment anthem in the form of "Boy." With some sultry production coming courtesy of SEVDALIZA collaborator Mucky, "Boy" is titillating electronic R&B lullaby about a woman's search for self-worth following the demise of a relationship, with Ayelle leading the way with her golden-throated vocals.
MOBY – THE TIRED AND THE HURT
Moby navigates the American post-apocalypse with a mixture of hope and despair on his recent album Everything Was Beautiful, and Nothing Hurt, with one of the most moving moments coming in the form of centrepiece "The Tired and the Hurt." The song finds Moby exploring the brokenness of humanity over a blend of strings and trip hop beats, with guest vocalist Mindy Jones responding with a note of optimism in the emotive chorus: "So make me feel like this/The tired and the hurt/The cold and broken seas/And everything we love."
OKAY KAYA – DANCE LIKE U
"Do you dance like you fuck?/Or do you dance like you make love?" asks Okay Kaya on her fleshly latest single. "'Dance Like U' is about awkwardly pursuing someone. It's about about being so wet the liquid pours itself," the New York City songstress tells Stereogum of the sexually liberating carnal hymn, which comes paired with a video that sees Okay Kaya exploring "trauma as a physical embodiment, a resident twin."
RYD – COULD'VE BEEN
RYD proves that ambient music can have a social conscience on his lovely latest single "Could've Been." The follow-up to his debut EP, 2017's Now There's Nowhere, finds the London native reflecting on the difficulties of growing up online and "having everybody's lives constantly thrust in your face questioning whether you're ever living life 'correctly,'" with RYD's dreamy voice already making us think twice about logging back into Instagram!
TOULOUSE – FOUND
Six months on from the release of his debut EP Extended Plea, the New York City balladeer TOULOUSE returns this March with the video for the hauntingly beautiful highlight "Found." The clip, which was directed by the award-winning Rubberband., takes place in the aftermath of a fatal car crash, with the devastating visual following the victim as he rises from the dead in order to visit his girlfriend for one last time...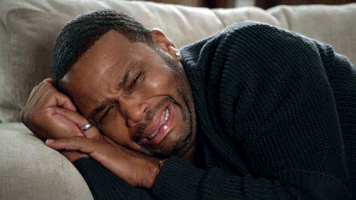 DENM – SQUARE ONE
Following on from his collaboration with gnash, "Good Vibes," We Are: The Guard's very own DENM showcases a completely different side to his sound on "Square One." Featured on his recent EP Is Whatever – available to stream now – the song hears the Los Angeles artist heading down a more trap-tipped route, with the low-key production allowing the focus to fall on DENM's soul-steeped vocal performance about a self-destructive individual.
LUME – SKIN
Having allured us with her previous single "Tip of Your Thumb," LUME returns to do it all over again this March with the poised follow-up. Deeply intelligent sophisti-pop as headed by the London artist's assured vocal performance, "Skin" also acts as a showcase for LUME's lyrical prowess: "Give me, give me a piece of this/Bright-eyed with the rhythm of him/Skyline and horizon please/We'll find out, finding our own skin."
-
Until next Friday, stay chill! x
Photo by Kinga Cichewicz on Unsplash
Jess Grant is a frustrated writer hailing from London, England. When she isn't tasked with disentangling her thoughts from her brain and putting them on paper, Jess can generally be found listening to The Beatles, or cooking vegetarian food.