TOP CHILL SONGS - WEEK 2
The Big Freeze is here, and honestly?! We're LOVING it! While most wish that they could fast forward to summer come January, we enjoy nothing more than whiling away this time of the year snuggled up beneath a cozy blanket, with a hot, fresh cup of coffee and our cats for company (Unsociable?! Us?! NEVER!). Of course, this is ALWAYS made better when we have some good music to hand, which brings us to the latest edition of We Are: The Guard's Top Chill Songs. Featuring L'Orange, TRACE, Nakala, Michael Brun, NSTASIA, and five other favorites, the following playlist is sure to keep you warm whatever your plans are this wintry weekend!
-
L'ORANGE – THE EVERYDAY ILLUSION
Producer L'Orange proves that he hasn't lost his magical touch when it comes to blending the worlds of jazz and hip hop on "The Everyday Illusion." Featured on The Ordinary Man – a concept album that chronicles the rise and fall of a middle-aged spellcaster – it's a crackly, Ella Fitzgerald-sampling vibe, with an enchanting video that showcases the turntable-driven illusions of artist Drew Tetz.
TRACE – YOU DON'T KNOW ME
"You thought I thought you were the one/I fall in love with everyone." And just like that, Los Angeles artist TRACE returns to We Are: The Guard's Top Chill Songs with perhaps the best kiss-off since the days of "Oops!... I Did It Again" by It's Britney, Bitch. No, really – the fierceness is real on "You Don't Know Me," a tropical pop bop that once again confirms that TRACE is the definition of life goals.
NAKALA – SHE
Rising R&B act Nakala delivers subversive sensuality on her latest single. By singing about seduction from a gay, female perspective, the Brit manages to quietly revolutionize R&B – a genre so frequently dominated by the male gaze – in much the same way that Syd did with Fin on "She," a slinky bedroom ballad that positively melts the ears <3.
MICHAEL BRUN (FEAT. JANELLE KROLL) – EASY ON MY LOVE
Hailing from Port-Au-Prince, Haiti, Michael Brun does island pop like no other. Case in point: "Easy on My Love." A dancehall-flavored composition that comes packed full of positive vibes, this collaboration with We Are: The Guard favorite Janelle Kroll (who most recently featured on our very own Indie Christmas compilation album with her cover of Wham!'s "Last Christmas") could make even the coldest climes feel like the tropics.
NSTASIA – BELONG TO YOU
Having written songs for the likes of Beyoncé, Usher, and Macy Gray, Asheville, North Carolina native NSTASIA is taking her own rightful place in the spotlight this 2018 with her debut EP New Religion. Produced in part by Skrillex, it's an effortlessly soulful introduction to the artist, as showcased by EP closer "Belong to You," a beautiful billet-doux that resonates in the chest long after listening.
WILLOW SMITH – EVERYTHING STAYS (MASSHENDRIX REMIX)
Willow Smith covering "Everything Stays" from Adventure Time?! Our life is officially complete! For real – MASSHENDRIX has made all of our of dreams come true with this remix. By pairing Smith's cover with a sample of another one of her songs, "Your Love V2" (which itself samples "Basic Space" by The xx), the Boston producer has managed to create a composition that we could get lost in for days.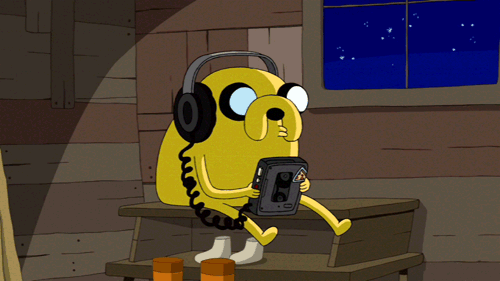 OSCAR OSCAR – HIMEJI
He first captivated us in August with his debut single "Hey Ho," and this 2018, Brisbane producer oscar oscar returns to do it all over again with "HIMEJI." Written and recorded while on vacation in the city of Kobe, the Majestic Casual cut is an enchanting, Eastern-influenced piece of ambient electronica that, rather than make use of vocals, instead make uses of flutes and strings to bring to life the sakura-lined streets of Japan.
STEPHAN KREUSSEL – MERMAID
Dive into the neo-psychedelia grooves of Stephan Kreussel. The South African may have little to no social media presence, but something tells us that this bedroom producer is going to be The Next Big Thing™ this 2018, at least should he continue to deliver straight up vibes like "Mermaid" – a song that positively immerses listeners in its washed out waves of sound. FFO: Tame Impala, Mac DeMarco, Connan Mockasin.
TEFLON SEGA – NEØN (PROD. BY COZMOE & WAJU)
It's no secret that we're big fans of Teflon Sega here at We Are: The Guard, but even we didn't see THIS coming! Collaborating with producers Cozmoe and WAJU, the elusive crooner has surely outdone himself with the Majestic Casual-released "NEØN" – a polished piece of future R&B that acts as showcase for Sega's most lustrous vocal performance to date. No, really – that range is giving us LIFE!
ODEO – WHITE CROW
Introducing ODEO, the Japanese duo comprising of Julia and Yuma (no second names provided), who have completely stopped us in our tracks with their debut single "White Crow." A breathtaking shoegaze lullaby that, musically, evokes that time of the day when the sun starts to set and a stillness descends on the land, it comes accompanied by a video directed by Kosai Sekine that follows a young girl as she explores Tokyo, capturing her favorite moments on camera as she goes.
-
Stay warm, friends! x
Photo by Haley Powers on Unsplash
Jess Grant is a frustrated writer hailing from London, England. When she isn't tasked with disentangling her thoughts from her brain and putting them on paper, Jess can generally be found listening to The Beatles, or cooking vegetarian food.