TOP CHILL SONGS - WEEK 45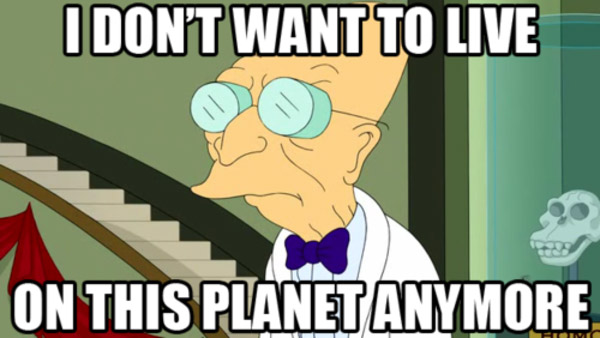 -
D?WN  – WAKE UP
D?WN continues to develop her innovative artistry this November with "Wake Up." Produced by Machinedrum, the song is a deeply lucid, propulsive composition that hears the New Orleans artist's vocals enveloped in Auto-Tune. Paired with a Sasha Samsonva-directed fashion film inspired by Shakespeare's A Midsummer Night's Dream, "Wake Up" is yet another unconventional masterpiece from D?WN.
LO MOON – LOVELESS
Seven minutes of slow-burning dream pop bliss, anyone?! "Loveless" is enigmatic Los Angeles outfit Lo Moon's debut single, but the sprawling, ambitious composition could fool anyone into believe that it's the work of a far more established act. I appreciate that it's a long one, but trust me when I say that it's worth consuming every second.
RITUAL – AMEN
Are you ready for a transcendent listening experience?! Okay, so maybe that's a slight exaggeration, but British three-piece RITUAL definitely take us to church on their latest single "Amen." Featured on their third EP Every Night Another But Not You, "Amen" is a spiritual ballad that finds RITUAL rhapsodizing about finding someone – or something – to believe in ("You were always one for doubting/Said it's your form of believing/Amen/Amen") over a chilltrap-meets-R&B beat. *Insert prayer hands emoji here.*
RÆVE – FIREFLY
If you're in need of a secret escape this November – and let's face it, who isn't?! – then dive into the feel-good sounds of "Firefly" by French producer RÆVE. Pairing easy-going synths and carefree vocal chops, and accompanied by a video of a far-too-attractive couple exploring a tropical island paradise, the deep house-indebted number is helping to bring some welcome summer vibes to proceedings.
NICK WATERHOUSE (FEAT. LEON BRIDGES) – KATCHI
Retro kings Nick Waterhouse and Leon Bridges team up to give us some much-needed soul this Friday morning with the old-school cool "Katchi." Opening with 50s-inspired "shooby-doo-wops" before transforming into a skronking blues groove, Waterhouse explains to The FADER that "katchi" is an "old Louisiana Indian term for 'loving touch'." He continues: "We rode it out and next thing we know we had a straight cruiser."
AQUILO – YOU WON'T KNOW WHERE YOU STAND
It's no secret that everything Aquilo touches turns to gold, but the British duo go above and beyond my expectations on their latest single. The first taste from their forthcoming as-yet-untitled debut album – slated for release in early 2017 – "You Won't Know Where You Stand" is yet another must-hear slice of electronic pop that brings together all that I love about Tom Higham and Ben Fletcher – soul-stirring vocal harmonies, thoughtful lyrics, deeply atmospheric production – and much more.
BAYNK (FEAT. NÏKA) – WHAT YOU NEED
New Zealand producer BAYNK has been dropping deep house masterpieces for months, and his latest single, "What You Need," might be his best yet. A collaboration with NÏKA, the upbeat, tropical-flavored composition is pure Future Classic. The Jason Bock-directed video is also a must-watch, taking viewers through an 80s-inspired narrative in one shot.
IZZARD – I'LL BE ALRIGHT
Stop what you're doing and enjoy a moment of peace and reflection with help from 18-year-old ambient producer Izzard. A beautiful mixture of intricate percussion and atmospheric vocal textures, his latest composition "I'll Be Alright" is just the sort of thoughtful art that we need in these often scary and uncertain times.
BROOKER – SECRET
Once in a while, a song comes along that seems to stop time. "Secret," the debut single from Brooker, is one of those songs. A truly enthralling ballad that hears the British chanteuse's emotive vocal pyrotechnics paired with a piano-driven, symphonic production, Brooker writes on Facebook that "Secret" is a song about growing up: "I think everyone, especially young adults can relate as we try succeed and sometimes fail in growing up and making something of ourselves. We're all still looking for what the secret is."
LOW ISLAND – ANYWHERE
British four-piece Low Island get off to beguiling beginnings with their debut single. Bringing together curlicuing guitars, shuffling beats and goosebumps-inducing vocal incantations, "Anywhere" is a deeply textured-yet-ambient slice of paradise that's reminding me a whole lot of Low Island's fellow Oxonians, Radiohead.
-
Peace and love. x
"Photo" by Eli DeFaria is licensed under CC0 1.0 (cropped and resized).
About Jess Grant
When Jess Grant isn't writing on music, she can be found playing it – on her guitar, on her ukulele, and on her recently acquired mandolin. Playing it hideously, she ought to add. Jess also studies. She studies the English language, to be precise. Jess is currently on her way to a degree in the subject, and enjoys starting and never finishing novels, screenplays, and poetry in her spare time. She also likes dogs. Lots of dogs.