TOP CHILLWAVE – WEEK 4 – PART 1 2015
You think that January would be a slow month for new music releases, what with Christmas having just been and the industry just starting to kick into gear again. BUT NOPE! Songs have been coming at us from every direction this week, so much so we're bringing you not one but TWO parts of this column. What with all of the shit going down in the world ATM, maybe more and more of us are escaping into music? And that's cool with me! Make chillwave, not war! Anyways, enough chatter. Like I said, we've got a LOT of songs to get through this week, so let's get started with Novo Amor, Samaris, HRMXNY and more.
-
NOVO AMOR – WELCOME TO THE JUNGLE (GUNS N' ROSES COVER)
Watch Novo Amor bring you to your sha-na-na-na-na-na-na-na-na-na-na-na-knees, knees with this cover of Guns N' Roses' "Welcome to the Jungle." Whether that's in a good or bad way depends on how faithful you are to the original. If you have a penchant for the alt-folk reinterpretations of classic rock songs sound-tracking commercials everywhere ATM (Novo Amor recorded this for an upcoming AXE campaign), then check it out. If, however, you worship at the shrine of Slash, then take my advice and move swiftly along. Quick, GO!
SAMARIS – TIBRÁ
What with this and Björk's new album dropping within days of each other, my thirst for Icelandic electronic-pop has been well and truly quenched! For more unintelligibly-titled bangers like "Tibrá," then check out Samaris' sophomore album, Silkidranger.
HRMXNY – YOU
The panning on this is tripping me OUT! Make sure you listen with headphones to get the full effect, then check out HRMXNY's In Time EP for more Canadian deep-house all up in your ears.
ALGE – THE SPIRIT OF ST. LOUIS
With lyrics like "Following the spirit of St. Louis/We still got our hopes and dreams/If we pull ourselves apart/Are there angels in the seams/Or just the devils of our darkest dreams," "The Spirit of St. Louis" hit me right in the feels when I first heard it on SoundCloud. When coupled with footage of the recent Ferguson protests in New York City, however, the evocative alt-R&B ballad and debut single from the Los Angeles crooner, Alge, takes on a whole new relevance.
DNKL – BATTLES (LAMBERT REMIX)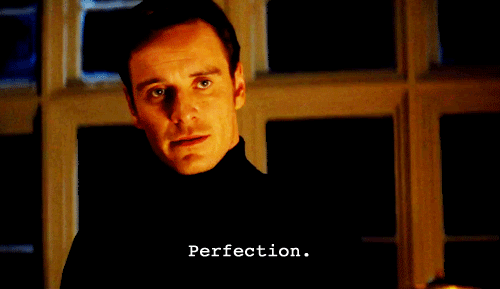 VOES – HIDDEN SINS
Move aside, London Grammar! There's an impressive new British trio in town by the name of VOES. While their debut single, "Giants," was an almost Ariana Grande-esque affair, their sophomore effort, "Hidden Sins," showcases a more introspective side to their sound - a side which most definitely brings to mind Hannah Reid and co.
SMITTY THE BG (FEAT. MISOGI) – DEVOID
Fuck yes, Smitty the BG! Fuck yes, Misogi! Fuck yes, TeamSESH! Fuck yes, The Hurt Collective! Wait, what? The Hurt Collective? I'm intrigued...
LA MAR – ANCHOR (MAZDE REMIX)
The original makes me vibe, but DAMN! The German producer, Mazde, takes it to another level with this remix. If you can call it a remix. It feels more like a natural progression, closing La Mar's Anchor EP in seriously chill style.
NYQUILL – TRY
"Cute." "Tranquil." "Unforgettable." These are just some of the adjectives used by the ever-eloquent SoundCloud community to describe Nyquill's "Try" (that's right, not a "dope" in sight). Whatever you want to call it, chances are you won't be able to get enough of it from the enigmatic British producer. Dude isn't named after cough syrup for nothing.
JUSTIN TIMBERLAKE – MY LOVE (POLO REMIX)
HOLY SHIT! TRAPERLAKE. YASSS POLO!
-
PEACE OUT! x
About Jess Grant
When Jess Grant isn't writing on music, she can be found playing it – on her guitar, on her ukulele, and on her recently acquired mandolin. Playing it hideously, she ought to add. Jess also studies. She studies the English language, to be precise. Jess is currently on her way to a degree in the subject, and enjoys starting and never finishing novels, screenplays, and poetry in her spare time. She also likes dogs. Lots of dogs.