TOP INDIE CHILL – WEEK 39 2014
Aphex Twin. Flying Lotus. SBTRKT. Ryan Hemsworth. De̊ǰa. Hippie Sabotage. Portico. Sylas. Phlynt. Whilk and Misky. How's that for a fucking line up? Do I even have to say any more? Okay, apparently I do, as that's how this shit works. So, erm, hi! How are you? What are you up to this weekend? This isn't awkward in the slightest, right? Words, words and some more words. Oh, who am I kidding? Enough intro shit. To the fucking music!
-
APHEX TWIN – AISATSANA
So, Syro is finally here. Was it worth the 13 year wait, not to mention the two odd months of my incessant fangirling? Of course it fucking was! Critics saying otherwise need to stop and remember that, despite what Tumblr may want you to believe, this isn't the 90s. As for me, I'd have happily waited a lifetime for this trip through Aphex Twin's ageing neural pathways. If not for the closing song alone. Richard D. James wrote it for his wife (notice how the title is "Anastasia" spelt backwards?) and debuted it live a couple of years ago. But here we get to listen to it in its proper recorded form, and holy shit, it's a beauty. That's right, Aphex Twin has feelings too! Duh, haven't you heard "Avril 14th"? Kanye has!
FLYING LOTUS – CORONUS, THE TERMINATOR
Take me places, Flying Lotus! You're Dead is going to be a masterpiece. A spiritual awakening, in fact! Every song released from the upcoming album so far has been a work of art. If this is what the afterlife sounds like, then bring it fucking on!
SBTRKT (FEAT. DENAI MOORE) – THE LIGHT
Denai Moore collaborating with SBTRKT? Yes, Denai! It only seems like yesterday BitCandy was introducing you to you to the rising London chanteuse. Now she's standing up tall on an album alongside A$AP Ferg, Ezra Koenig, Raury, Sampha and more. Then again, it was always obvious her "voice of a soul diva" was going to take her far in life. And how smoothly that voice lends itself to this understated yet erratic beat by the great SBTRKT. Wonder Where We Land is going to be a lot of fucking fun. Three days, people!
RYAN HEMSWORTH (FEAT. DAWN GOLDEN) – SNOW IN NEWARK
Ryan Hemsworth and Dawn Golden make lovely enough music when they're apart, so you can imagine how lovely they sound when they come together. Actually, imagine no more! Both artists have turned dreams into reality this week and teamed up on "Snow in Newark," and although the aforementioned loveliness is there in droves, there's also an underlying sadness to the song. Probably because it's an ode to emo music, as Ryan told Vogue (wait, Vogue?): "It's about trying to get back to my first love, emo music, actually. Maybe it's a reaction to all the party music out there now, but I just needed to do something a little quieter." A cover of "Ohio is for Lovers" is expected in due course (I'm kidding, emo purists!).
DE̊J̌A – HEAVY WATER
One thing's for certain. De̊ǰa have been listening to a shit load of FKA twigs! The Melbourne duo first made a name for themselves back in 2013 when they released their pop-drive debut EP, Make Light. Their second EP, Infinite Ecstatic, sees haxx and Rromarin head in a much more darker, trip hop-infused direction, as heard in the immersive "Heavy Water," the video for which has already surpassed 100,000 views on YouTube. If I was Tahliah Barnett, I'd stop boning Robert Pattinson for a sec and keep my eyes on these Australian producers!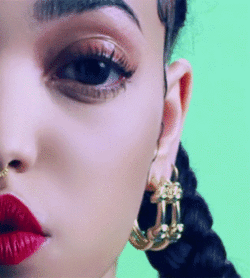 GRACE MITCHELL – BROKEN OVER YOU (HIPPIE SABOTAGE REMIX)
Let's be honest. Nothing is ever going to beat Hippie Sabotage's remix of Tove Lo's "Stay High." The Sacramento duo have kind of peaked too early into their career and everything they've put out since pales in comparison, including this take on "Broken Over You." Grace Mitchell's original is a far more inspired listen, and if there's one good thing that can come from this flip up, it's that more people are exposed to the 16-year-old Portland songstress.
PORTICO (FEAT. JONO MCCLEERY) – LIVING FIELDS
After a series of knockbacks, most notably losing two key band members (one of those being Nick Mulvey, no less!) over the space of three years, it's nice to see Portico Quartet, newly rebranded Portico, are finally having things go right for them. This week, the London trio announced they have signed to Ninja Tunes and are currently putting the finishing touches to their album with help from collaborators Jamie Woon, Jono McCleery and Joe Newman of alt-J. Said announcement also came accompanied by their debut single, "Living Fields." A slow-building, synth-driven ambient number, with not a hang drum in sight, it's a long way off from their jazz roots, instead looking to the future of Portico's sound. And it's looking very bright indeed!
SYLAS – HOLLOW
Introducing Sylas, a London duo who've not only signed to Aesop (SOHN, TALA, Gent Mason) before even creating a Facebook page, but also been given a stamp of approval by Brian Eno. Like, really. Brian Eno fucking loves these guys! Listening to their debut single, "Hollow," and it's not hard to hear why he's bounding with enthusiasm for them. With discordant, mechanical beats providing a foundation for the vocals, which repeatedly shift from the manipulated to the angelic and back again, it has to be one of the most intriguing debuts I've heard in a long time. Oh, and Brian. Next time you hold one of those Sylas listening parties at your personal studio, maybe invite BitCandy along? Thanks in advance!
PHLYNT – SILENCE
According to his Facebook page, Pylynt is "an Aussie artist experimenting with electronic and chill out making an interesting combination of sound." That sound comes to life on his debut single, "Silence." A near-four minute onslaught of distorted, hard-hitting bass, sparkling synths and a hypnotic, circling vocal sample, the song leaves quite an impression, one that Phlynt has since carried on into his second single, "Frozen People." Oh, and speaking of his Facebook page. At the time of writing, Phlynt only has 13 likes! Help a bro out?
WHILK AND MISKY – DARKLANDS
I hate Zane Lowe with a passion, but I do have one thing to thank the abhorrent Kiwi windbag for. Introducing me to Whilk and Misky! Fusing electronic soundscapes with warm acoustics and soulful vocals, the London duo are making a sound akin to Chet Faker and, well, very little else. "Darklands" is the second single to be taken from their upcoming debut EP, First Sip, and follows on from the danceable "Clap Your Hands," which recently came accompanied by this equally danceable video. No doubt, if Whilk and Misky keep up this level of songwriting throughout their EP, they have the potential to be one of the biggest breakout acts of 2015. Just remember where you heard them first. Zane Lowe.
-
Outro shit.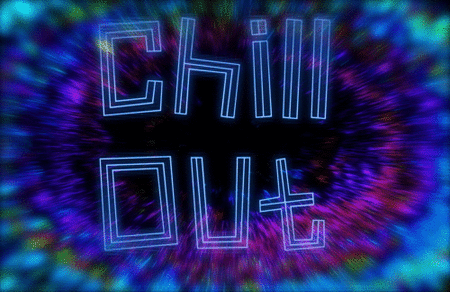 About Jess Grant
When Jess Grant isn't writing on music, she can be found playing it – on her guitar, on her ukulele, and on her recently acquired mandolin. Playing it hideously, she ought to add. Jess also studies. She studies the English language, to be precise. Jess is currently on her way to a degree in the subject, and enjoys starting and never finishing novels, screenplays, and poetry in her spare time. She also likes dogs. Lots of dogs.