TOP INDIE CHILL - WEEK 51 2014
Happy Holidays, hipsters. Not. This is my final roundup of top indie chill before Christmas, so if I were you, I'd buy, download or whatever this shit while I can. Believe me, you're going to be thanking me for the following vibes once you've had enough of the family arguments and you've decided to escape to your bedroom with your freshly unpacked Beats Pill. Featuring the likes of Gangly, Sylvan Esso, Kelela and more, BitCandy is the only way to conclude a day that's consisted of Mariah Carey, Bing Crosby and Michael Bublé on repeat.
-
GANGLY – FUCK WITH SOMEONE ELSE
This debut release from the enigmatic Reykjavík outfit, Gangly, left as much of an impression on me as the first time I heard FKA twigs, JJ and maybe even Björk. I appreciate these comparisons might sound excessive, but "Fuck with Someone Else" genuinely had that effect on me. Everything.
SYLVAN ESSO – COFFEE
"Coffee" by Sylvan Esso was not only one of my favorite indie chill anthems of 2014, it also came accompanied by the most hipster video of the year. Think Portlandia on too much Nescafé. As 2015 edges ever closer, then, time to indulge the senses in the Durham duo's breakthrough hit once more.
SHIVUM SHARMA – SURPRISE
This is a masterpiece. I can't even. If Heaven has a theme song, it has to be "Surprise" as it's the most divine thing I've ever heard. It's a travesty Shivum Sharma wasn't longlisted for BBC's Sound of 2015. This alone proves the young London artist has more to offer than half of those nominated.
KELELA (FEAT. TOSIN ABASI) – ENEMY (ACOUSTIC)
As if anyone ever doubted her, Kelela proves once and for all she doesn't need a producer to make enchanting music on this acoustic rendition of "Enemy." Backed only by the eight-string guitar of Sir Tosin Abasi, her intricate vocals and captivating lyrics are able to shine forth like never before.
IN TALL BUILDINGS – FLARE GUN (CITY CENTER REMIX FEAT. DINA BANKOLE)
Did anyone else want to sing "On the eighth day of Christmas my baby gave to me a pair of Chloe shades and a diamond belly ring" along to that bass? Anyone?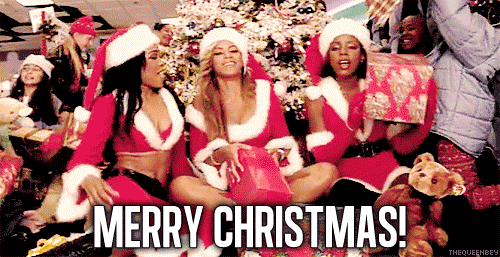 HONNE – ALL IN THE VALUE
If you need a groove to get down and dirty to this Christmas, then dig on "All in the Value." This late-night PBR&B delight comes courtesy of Honne, who're no strangers to BitCandy. "All in the Value" is one of the London duo's best efforts so far, however, if only for that Prince-ish guitar solo.
FINE ANIMAL – OLD DOLLAR
On "Old Dollar," Fine Animal take "Old Dollar Mamie," a folk song recorded at Parchman Farm in 1947, and unite it with their "ultra lush music for ice skating." The result, which hears the Ohio trio "merge the hardships of the past with the modern struggle," is both creative and thought-provoking.
SEA CHANGE – ABOVE
The Oslo songbird, Ellen A.W. Sunde, who performs under the Beck-inspired moniker, Sea Change, is the definition of dream-pop: bewitching, forward-thinking and utterly otherworldly. On "Above," she brings together all of these elements to create a masterpiece of the genre. Norway is killing it.
ALLTHINGSLOST – FORLORN
"Some of the most listenable electro-ambient soundscapes heard on any continent." That's one of the many complimentary things Calvin recently had to say of the Brisbane producer, Allthingslost's EP, Lights. Check out our favorite cut and the EP closer, "Forlorn," above, then stream the rest here.
OSCA – BLOOD (GEMS REMIX)
Don't get me wrong, the original "Blood" was beautiful, but it was also a little too Coldplay for my liking. Thank Chris Martin, then, for Gems. On this remix, the Washington duo transform Osca into some kind of monster using percussion, tempo shifts and, erm, flute. Never underestimate the flute.
-
That's it for my final roundup of top indie chill before Christmas, but if that's still not enough to get you through the Holidays, then check out Part 2 from Erin.
About Jess Grant
When Jess Grant isn't writing on music, she can be found playing it – on her guitar, on her ukulele, and on her recently acquired mandolin. Playing it hideously, she ought to add. Jess also studies. She studies the English language, to be precise. Jess is currently on her way to a degree in the subject, and enjoys starting and never finishing novels, screenplays, and poetry in her spare time. She also likes dogs. Lots of dogs.