TOP INDIE POP SONGS: WEEK 11
Do you want to lose weight, increase your energy, find happiness, and experience the real pleasures of life without any sacrifice? Then We Are: The Guard's weekly Best of Indie Pop is for you. This thirty or so minute weekly regimen will transform your mood and overall taste in music. Media outlets call it revolutionary and astonishing (by media outlets I mean me). So what are you waiting for, get to it and click play on the very instagrammable and shareable playlist featuring the music from Elohim, El - P, The Knocks, and more. *** Results vary person to person, nothing is guaranteed***
G-FLIP - ABOUT YOU
With a name like G-Flip you would expect some hot new rapper with banging verses, but that's not the case. Though not a rapper G-Flip is a hot new-commer to the pop scene. Originally from Australia, the once tour drummer steps into a solo career with her debut song "About You." The self - produced track originated from a dream and was brought to life in G-Flips's bedroom using cheap tools. If crazy dreams equals hit pop songs then I want whatever she drinks before going to bed. J/K.
BREY - BREAK UP SONG FEAT. MNYS & FRENCH HORN REBELLION
Singer/Songwriter/Producer Brey continues to charm listeners with his RnB sound. In his latest single, the artist offers an intricate look into what love feels like. As Brey himself states "Love was never meant to be transactional, we're just highlighting what it feels like to date in 2018." Daaang ain't that the truth!
OK KAYA - DO YOU
Bruh-th-taaa-KING! Okay Kaya returns with a follow-up from her single "IUD" and breathtaking is an understatement.  On "Do You,"  Ok Kaya takes listeners, in this case viewers, into another intimate scene of someone's life. At times, throughout the dancing routine in the video, there's a feeling of intrusion, almost too private to watch, like "I shouldn't be watching, but daaang this is better than reality t.v."
REMMI - MINIMUM WAGE
Yass, we the people have been saying this for years, but Remmi sounds better at preaching this!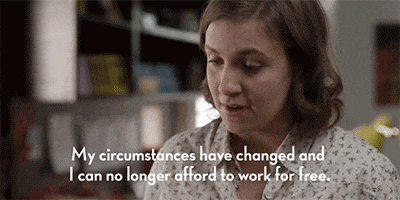 THE KNOCKS - RIDE OR DIE (FEAT FOSTER THE PEOPLE)
It's always a sure thing that as long as The Knocks are behind a song, freshness and coolness is a guarantee… and you don't get to collaborate with the duo if you ain't cool yourself. Their latest collaboration "Ride or Die" with Foster The People makes summer feel that much closer. The nu-disco drenched takes listeners off into a tropical paradise.
HINDS - THE CLUB
You can run, you can hide, but there is no escaping the invasion of the Spaniards! The four piece girl band Hinds is on everyone's watch list. One listen and you might understand why these ladies are making it. Their sound is purposely unpolished and somewhat reckless that it doesn't quite make sense, but they strike the right chords making them much needed in a world that lacks female rockers.
LOOTE - YOUR SIDE OF THE BED
Ummm WOAH!!! Loote's newest single "Your Side of The Bed" just made Spotify's Viral Charts!! Woot! Woot! I don't always do cartwheels while drinking my pink champagne, but this is something to celebrate because our label's very own jesse saint john co wrote this banger!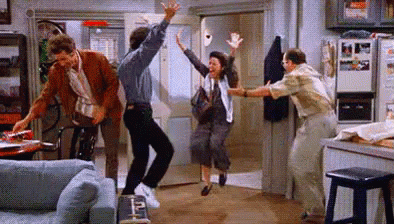 LORDE - SUPERCUT (EL P REMIX) [FEAT RUN THE JEWELS]
Run The Jewels and El - P completely transform Lorde's upbeat bop single "Supercut" and create a dark dramatic vision that highlights the rap style of Killer Mike. This spin sits very well after a long day of upbeat happy go lucky tunes.
BOTALKS - FUCK IT FEAT CAROLINE PENNELL
New to the scene duo BoTalks makes us throw our hands up in the air and wave them like we don't care … literally because according to them. "Fuck It' "is about letting love slip through your fingers, but somehow embracing all the feelings you tried to ignore. " Honestly I don't embrace emotions well but kudos to those who can. Hopefully this pop gem eases your pains.
ELOHIM - PANIC ATTACKS FEAT. YOSHI FLOWERS  
Contrary to the title of Elohim's track "Panic Attacks," the lowkey lullaby featuring Yoshi Flowers seems to soothe your mind rather than cause panic. Play and replay and let the anxieties wash away.
--
There you have it. That's all for this week's best alternative pop tracks. We'll be back next week with more earcandy. In the meantime we've got some SXSW action to cover. You can follow our adventure here.
Photo by Cristobal Baeza on Unsplash
Beca Arredondo is easily unamused with all things not related to her interests. On her good days you can catch her avoiding the California sun and glued to her Mac plotting the next big thing. If you happen to run into her on the street and notice her wearing headphones do NOT disturb her. She is not responsible for any possible damage. Aside from the above she's very sweet and perky and responds well to good music and food.