THE 10 BEST INDIE SONGS YOU NEED TO HEAR THIS WEEK
The world is bullsh*t, but at least we have A BRAND NEW FIONA APPLE ALBUM to save us!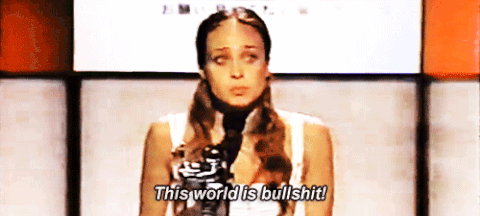 Suddenly, life during quarantine doesn't seem so bad, does it? And, hey, you know this is the greatest great album of all time ever of all time when P*tchfork is giving it 10 out of 10! My Beautiful Dark Twisted Fantasy is QUAKING!

Anyways, Fetch the Bolt Cutters wasn't the only music to come out over the last seven days. Grab a dalgona coffee, then, as it's time to check out the latest edition of We Are: The Guard's Best Indie Songs, featuring Fiona Apple, Dua Saleh, Bon Iver, and more!
-
FIONA APPLE – SHAMEIKA
THE QUEEN IS BACK! That's right, eight years on from the release of The Idler Wheel, Fiona Apple returns at long last with Fetch the Bolt Cutters. It's a blustering, thunderous symphony of feminine rage from start to finish, with the whole thing coming to a head on "Shameika." "Shameika said I had potential!" she repeats on the piano-led jammer – an ode to Fiona's life-long battle against the bullies that nothing sort of GOES OFF! *Bows down*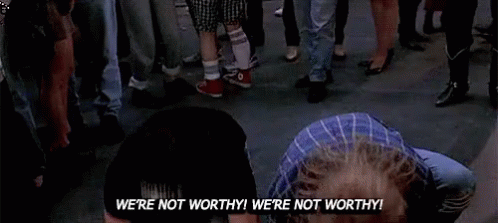 JEAN DAWSON – POWER FREAKS
Buckle up, baby, as Jean Dawson is taking us on a ride of a LIFETIME on his latest single "POWER FREAKS!" The Los Angeles newcomer is quite literally going from 0 to 100 on this exhilarating, intoxicating genre-smasher, with Jean fusing elements of experimental-rap and pop-punk for a song that sounds like The Drums circa 2009 on uppers and downers...AT THE SAME TIME!
DUA SALEH – UMBRELLAR
As much as we love Dua Lipa, there's only one Dua we're blasting at full volume here at We Are: The Guard, and that's DUA SALEH! Hailing from Sudan, the rising artist has completely won the team and me (and seemingly every Spotify tastemaker) over with their latest single "umbrellar." Written about a love so spellbinding, so bewitching, you start to doubt if it's even real, "umbrellar" is a dizzying, pupil-dilating rush of dopamine that lights up each and every reward circuit.
BON IVER – PDLIF
Bon Iver in the quarantine? This hits different.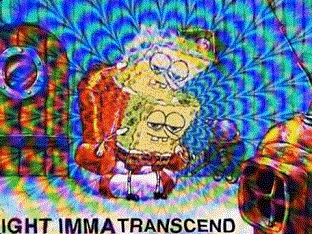 100% of proceeds will go to @DirectRelief; they're coordinating in the U.S./worldwide to provide PPE/essential medical items to health workers responding to coronavirus (COVID-19). We believe in amplifying the good, giving back, and rallying around our global community; join us.

— Bon Iver (@boniver) April 17, 2020
OVERCOATS – THE FIGHT (REPRISE)
I'm tired. You're tired. We're ALL tired. Just know Overcoats stand in solidarity with each and every one of us during these unprecedented times on "The Fight (Reprise)." The stunningly gorgeous reinvention of "The Fight" is precisely the rallying cry and call to arms we need to continue the battle for a better world post-COVID-19, with the song coming accompanied by a beautiful video starring Overcoats fans holding signs showing what they want to fight for on behalf of humankind once this pandemic is over <3.
STILL WOOZY – WINDOW
One week on from sharing a chill-as-f*ck quarantine cover of Tame Impala's "The Less I Know the Better," Still Woozy is continuing to deliver the vibesss on "Window." Sven Gamsky's first single of the year is a psychedelic swirl of melting putty about catching dem feels, with Still Woozy dreaming of summer romances to come as he sings of climbing through a lover's window for a late-night rendezvous: "If I got one thing right it was you and me/But I go into the window so nobody sees." BOP!
GIRL IN RED – MIDNIGHT LOVE
girl in red is done with booty calls on her latest single "midnight love." "I know I don't want to/Be the one that you run to/When you got nowhere else to go/When you need some love," sighs Marie Ulven over heart-thumping thuds on the cut, which the Norwegian act reveals she actually wrote from the perspective of a girl who she'd hotline bling while on tour (Plot twist, much?): "It was a very unhealthy thing for me to do to someone – to make them feel like they weren't worth that much."
ELA MINUS – THEY TOLD US IT WAS HARD, BUT THEY WERE WRONG.
"We always know in the first minute or so/If something's worth staying for." Never has a truer word been spoken than those by Ela Minus on "they told us it was hard, but they were wrong." Thankfully, it takes just seconds to be enticed into this New York City newcomer's latest single, with Ela's darkly ferocious, punky beats and sensuous, intoxicating vocals making me long for nights spent getting sweaty in dimly lit clubs (as opposed to my kitchen) (Has anyone got a deo stick?).
REMY – A LITTLE BIT WON'T KILL YOU BUT A LOT OF IT SURE WILL
remy is so deliciously hot and fresh from the indie oven, he doesn't even have a biography yet! It really doesn't matter, however, as the dude is letting the music do all the talking on the RAD "a little bit won't kill you but a lot of it sure will." With metallic, twanging guitars and skittering trap beats forming a genre-twisted backdrop for him to unleash his cool, casual flow, "a little bit" is one helluva introduction to this New York City act! *Chef's kiss*
CAR SEAT HEADREST – HOLLYWOOD
THIS! 'EFFIN! SLAPS! Ahead of the release of their album Making a Door Less Open, Car Seat Headrest are back with the killer "Hollywood." It's a song about the dark, twisted side of Tinseltown – where dreams are shattered, promises are broken, and fantasies are destroyed on a seemingly daily basis – with riffs penetrating through the speakers like lightning strikes as Will Toledo sums up his disgust for La La Land in one genius line: "Hollywood makes me wanna PUKE!"
-
Don't forget to follow We Are: The Guard's Weekly Chart for more! See ya! x
Photo by Mike Palmowski on Unsplash
Jess Grant is a frustrated writer hailing from London, England. When she isn't tasked with disentangling her thoughts from her brain and putting them on paper, Jess can generally be found listening to The Beatles, or cooking vegetarian food.