THE 10 BEST RAP AND ROCK COLLABORATIONS
We Are: The Guard tend to cover Indie and Pop and Electro, but what about something that's none of those genres at all? It's time to talk about possibly the most maligned merger of genres in the history of recorded music. Where Rock & Rhyme come together to form the Supergroup Voltron of Musical Genres: The Intersection of Rap and Rock. 
I know what you're asking yourself…I thought this was 2019 not 1997, and truth is sick burn you got us. Ouch, spill that tea baby.
Record scratch…back up the track start it over. Spin it. 
To be completely honest with you, this entire listicle stemmed from the Chance the Rapper song "Do You Remember" featuring Ben Gibbard (of Death Cab for Cutie fam) released a few months back. We Love It. Like LOVE LOVE it. Still listening to it on repeat. Like going to Vegas this weekend to marry it, no ragrets kinda situation. We love it so much that we wanted somewhere to feature it outside of a "Best New Music" post, because that's what every other site would do and we aren't every other site. So, we went and dug into every other known example where rock met rap to compile this list for you.  This is by no means comprehensive, although it is relatively chronological. These are just our favorite Voltronesque tunes.
 
AEROSMITH + RUN DMC (1985)
"Walk This Way" is still a staple, almost 35 years after its recording. Aerosmith and Run DMC might have faded away with age, but this song still remains on your Uncle's cookout party playlist. The boys from Boston had the rock down set and match, but it took Run, DMC and Jam Master Jay hoppin on the track to start the movement. It isn't always the case that the song that invents a thing is worth its weight after time has its due, but this one has stayed a bonafide classic. Sure, it's retro as hell, but what isn't nowadays.
RAGE AGAINST THE MACHINE (1992)
It's so easy to hate on nu-metal. That's because most of it actually, legitimately sucked. It's tempting to include acts like Limp Bizkit, KoRn, and Kid Rock here, but the truth is, they all are slightly (if not completely) problematic (esp Kid Rock, annnnd we're not afraid to let our politics show a little). But then there's Rage. The union of Zach de La Rocha with Brad Wilk, Tom Morello and Tim Commerford  was more than a collaboration. It was a political state of mind.  This merger of rapping with heavy-as-hell rock music was so forward thinking, nothing has come close to touching it to this day. A Rage Against The Machine reunion is still one of the most requested headliners on the Coachella reddit threads. I guess something that good won't ever fade away.
BODY COUNT (1992)
At this point Ice-T is better known for Law & Order: SVU and stirring up shit on Twitter than he is for being a musician. But when T came on the scene, he was hardcore as hell. So hardcore, that he went and started a hardcore band. While Ice-T doesn't really rap on the track, he comes from a rap background, turning to guitarist Ernie C to form Body Count. What? We can use genre-hopping as a reference point just as much as genre-merging.  
JUDGEMENT NIGHT SOUNDTRACK (1993)
Any record that features collaborations between Slayer & Ice-T, Sonic Youth & Cypress Hill, and Dinosaur Jr. & Del The Funky Homosapien is so forward thinking that it remains trapped in 1993. When the Judgement Night soundtrack came out it was the biggest deal. 11 superstar bands collaborating with 11 superstar rappers. This was unheard of. (12 if you count the unreleased Tool & Rage Against the Machine track, seriously YouTube it).  The Judgement Night Soundtrack has gone one to have a lot more staying power than the movie.  Who remembers this movie? Emilio Estevez, Cuba Gooding Jr., Jeremy Piven and Stephen Dorff play a group of friends on the run from a drug-dealing Dennis Leary. It's actually pretty great.  Maybe you should just go watch the movie and revel in all its 1993-ness. And enjoy that soundtrack while you're at it.
DIDDY + JIMMY PAGE + GODZILLA (1998)
HELL YEAH. Godzilla ain't got shit on Diddy ripping a Led Zeppelin guitar riff for another blockbuster movie soundtrack. Though he was going by Puff Daddy at that point and was just about the biggest person in the game. "Come With Me" was such a jam that he and producer Tom Morello (Rage Against the Machine) got Jimmy Page to come in to the studio and recreate his iconic guitar part from "Kashmir" for the track. Diddy ain't fucking around either. He knows exactly how massive this track is going to be, letting fly one of the best verses of his career.  Is this a career highlight for Diddy? Maybe! How about Godzilla?  Definitely.
DMAON ALBARN + DEL FUNKY HOMOSAPIEN (THE GORILLAZ) (2001)
The Gorillaz are by all stretches of the imagination, a supergroup, combining Damon Albarn's pop songwriting, Jamie Hewlett's design and animation, with a number of other musicians from varying walks of life. But the virtual band never hit highs quite like their first single, "Clint Eastwood," where Del the Funky Homosapien is literally and figuratively let out of the cage.  The Gorillaz mark a significant moment in time where genres have become completely and utterly meaningless. What is this? Rock? Pop? Electro? HipHop? All of the above-- and that didn't matter to anyone. This collaboration opened anyone up to everything.
JAY-Z + LINKIN PARK (2004)
Jay-Z and Linkin Park came together in 2004, arguably the height of both of their careers for a collab that would send shocks through the entire industry.  What could have just been a mashup album produced in someone's bedroom became a staple in most people's music collection. This was two icons coming together to mashup their individual tracks into something new and fresh and exciting. This was live and direct and one of the biggest rappers (hell, if not the biggest rapper) having what seems like a hell of a lot of fun with an up and coming rock band. This was magic, lightning in a bottle and we should feel lucky to have it.
KID CUDI + MGMT + RATATAT (2009)
I'd be much more adept at writing one of these about the blurring of electronic music and other genres, so we'll throw Ratatat in as a curveball between Kid Cudi and MGMT.  But goddamn if "Pursuit of Happiness" isn't one of the best songs of all time. STILL...ten years later.  Cudi rapping, Ratatat on the beat and MGMT on the hook.  This is everything anyone could have wanted out of a track and it works like gangbusters. Like the Gorillaz before him, Cudi managed to merge everything going on in into one amazing track. This is the moment where genres became a thing of the past.
NOTORIOUS B.I.G. + THE XX (2001)
I don't even think this one counts, because it was a mash-up album made by a third party and the xx are definitely not rock and roll, but I don't care, because wait what put together one of the most important mash-ups of all time. Juicy" just pops over the xx's "Intro" in a way that still feels fresh to this day. If I'm DJing a party and I put this one on, it ALWAYS gets the party going off.  Somehow the xx's shoegazing electro turns anthemic behind one of the most iconic verses in hip-hop history.
CHANCE THE RAPPER + BEN GIBBARD (2019)
Look how far we've come. The track that inspired the article. We wouldn't be here without this one. And aren't you glad we are? 34 years and an entire history lesson thanks to Chicago's golden boy and Bellingham, WA's indie god.  Who knew we needed this track? Not me. Gibbard's voice perfectly leads way for the best verse on Chance's new record. These two voices belong together, turning "Do You Remember" into a brilliantly cohesive unit. By this point, 2019, we've had so many acts paving the way that a team-up like this isn't surprising. Sure, it came as a surprise because Chance dropped the record out of nowhere, but that's not the point. The point is that YEARS of groundwork brought us to the point, where indie rock kings and rap royalty can came together and nobody bats an eye. What Run DMC and Aerosmith paved the way for is just normal now. So normal, that we're the only ones out there writing rock and rap lists after this song came out. Really makes ya think, huh?
[Jay-Z and Linkin Park photos Labelled for Reuse from Wikimedia.]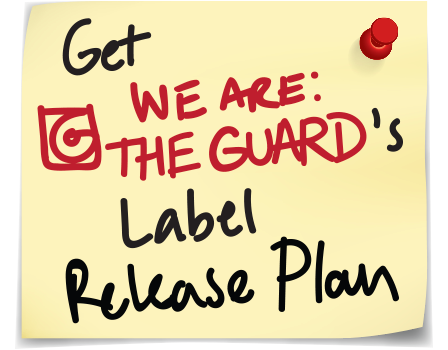 From deep within the murky depths of the Los Angeles River emerged a creature: 50% raver, 50% comedian, 10% Robotcop. Kurt Kroeber doesn't own a dog, operates Soundbleed (the world's only dance party comedy talk show rave), and is down to party with you. Come up some time and say "Hey dude!" But definitely make sure to casually drop the secret Illuminati password.