10 Gift Ideas For Yourself This Valentine's Day
Cupid has shot his arrows and victims have been taken down … but not you. Nope. So, how is it that a perfectly awesome human being, with a killer personality and an incomparable taste in music finds themselves single once again on one of the biggest corporate holidays?!? Either you're a geniusss or your better half just hasn't found you yet.
Either way, there is no reason to feel left out from the Valentine's day festivities. We Are: The Guard will love you always and forever and we've got you covered with 10 gift ideas to gift yourself to show yourself how much you love yourself. From monthly subscriptions to things that will keep you warm, here is our list. Sounds good? Okay! Heart emoji.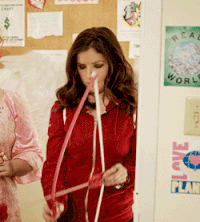 THIS AWESOME COOKBOOK
Price: $5.14 +
Buy here
Lost in the Supermarket: An Indie Rock Cookbook. You won't become the next Julia Child's but it sure beats having to eat another tv dinner. Here's an honest Amazon review from R. Faris. "This cookbook is the best thing to happen to foodie culture since Julia Child was outed as a spy. The authors have: a) great taste in music; and b) great taste in taste. Recognizing that the longstanding punk rock tradition of DIY did not stop at the kitchen door (or the motel dinette microwave), the authors have culled great recipes from great rock bands on the rise. Most are healthy, many are family traditions, and all will make you feel a little more connected to your favorite band. The food network should stop with the soap operatics and start rockin' with Kay & Lynn Owens."
MAN OF THE WOODS LEVI'S JACKET
Price: unsure
Buy here
Now that Justin Timberlake has outed himself as a hipster, he's promoting his latest album Man of The Woods by collaborating with top clothing brands to create pieces for every track on the album. Our favorite: Levis Jacket for track #12 "Montana." We don't guarantee that these are still available but you can always try and find a dupe.
STAY FLY WITH FKA TWIGS
Price: $248
Buy here
Are bombers still a thing? Of course they are, especially when they sport the face of FKA Twigs. For a quarter of this month's rent you can own this lovely jacket and be the most stylish person in your neighborhood.
NETFLIX n' ….
Price: starting at $7.99
Get here
No need or desire to want to "chill" with anyone this Valentine's day because Netflix will keep you pretty entertained and in binge mode with their music documentaries. Throw on your snuggie and hit play on Biggie and Tupac, History of the Eagles, Gaga: Five Foot Two (2017), or whatever your mood desires.
WEEKLY SPOTIFY PLAYLIST
Price: Free
Get it here
We Are: The Guard's Weekly Chart won't cost you a thang except some of your time. But this is a playlist perfect for any occasion. Need some cheering up? Click 'play' on our Spotify playlist. You can play it in the shower, while driving, at your next family gathering, on your next date or where ever your heart desires.
THE PERFECT MUG
Price: $13 +
Buy here
No morning is complete without your favorite tea/coffee/medicinal liquid. Now, you can enjoy your favorite brew in the sweetest mug all thanks to Eminem.
THE ONLY SPEAKERS YOU WILL NEED
Price: $249
Buy here
This is probably something that you will never need but would be cool to have to help set the mood. You may be single at the moment, but you never know when you might have a slumber party for two. Your rendezvous may forget who you are but they'll never forget about the bluetooth clouds
BLOCK OUT THE HATER - BOSE NOISE CANCELLING HEADPHONES
Price: $362.95
Buy here
Okay, so these incredible wireless speakers with a USB bluetooth adapter may be a little steep, but I swear by them. They cancel out EVERYTHING and the comfort is unlike other headphones I've personally owned. But hey, if you've got something better let us know below. I wouldn't mind saving a buck or two. Side note: I recommend to put these on your watchlist on Amazon and wait until the price drops. I purchased mine for half the price … woot woot!
FOR THOSE WITH THE BIG BUCKS - WATERFALL DIAMOND GLASS SPEAKERS
Price: $39,751
Buy here
You only live once right?! Why not go all out and treat yourself to these high density diamond glass speakers. But hurry, there's only two left! Don't take my word for it, here's a review from a happy customer, "I had to sell my car and remortgage my house, but at least its free shipping and sounds great." - Alex
TYLER THE CREATOR SHOES
Price: $100
Buy here
Tyler, The Creator pairs up with Converse to bring out some of the brightest shoes this season. Available in blue, pink, green, yellow, and others, these make the perfect statement piece for both men and women.
What are you waiting for? Go on and buy yourself a little something. If you're feeling extra giving and appreciative feel free to buy 2 of everything and send your extras to P.O.box 123 wearetheguard. Love you all and may you have the best singles day ever!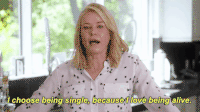 Photo by Brittney Burnett on Unsplash