THE 10 SEXIEST INDIE ARTISTS
Of course you love your favorite indie artists based on talent alone, but you gotta admit that some of them are pretty damn sexy (which admit it—totally helps). That's why we here at BitCandy have taken a quick break from bringing you the latest in new music to compile a list (in no particular order) of the absolute sexiest indie artists for your viewing pleasure. So not only will you treat yourself to some eye candy, you'll also get introduced or re-familiarized with some awesome artists!
ALEXIS KRAUSS - SLEIGH BELLS
Alexis Krauss from Sleigh Bells is simply one amazing chick. Ladies, if you need style inspiration, look no further— Her look is effortlessly cool being full of studded leather and denim, perfectly placed tattoos, and a haircut consisting of some awesomely blunt bangs. She's been the singer for the noise-pop duo since 2008 (before that she was a teacher in the Bronx. How cool is that?!) where she gets sassily fierce alongside guitarist Derek Edward Miller.

KELE OKEREKE - BLOC PARTY
Kele first made a name for himself by fronting the popular indie band Bloc Party before going on to have an awesome solo career and even feuding with Oasis (google it—he made some pretty entertaining and true comments.) After a short hiatus, fans can relax as Bloc Party are back in the studio meaning Kele will continue to make us swoon for years to come.
ALEX TURNER - ARCTIC MONKEYS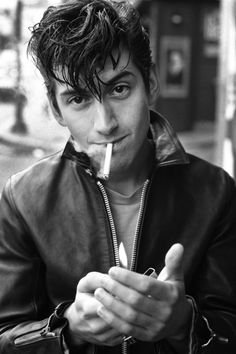 Not only is Alex Turner the lead singer and guitarist for the wildly successful band the Arctic Monkeys, but he's been making girls loose control with his bratty vocal style and perfectly styled hair ever since we first heard of him back in 2006. Almost always sporting a leather jacket and skinny jeans, the 29 year old knows exactly what he's doing when it comes to making catchy indie pop and causing women to show their inner fan-girl wherever he goes.
ALICE GLASS - CRYSTAL CASTLES
Canadian songstress Alice Glass first grabbed our attention with her alternative electronic duo Crystal Castles, where she showed off her bad ass stage presence, vocals that range from terrifying growls to whispery soft melodies, and her perfectly messy eyeliner (that I would try to copy and hopelessly fail at.) Although she never really gave a clear explanation as to why she left Crystal Castles last year, I imagine her solo career is going to be equally as awesome and I can't wait.
CHRISTIAN ZUCCONI - GROUPLOVE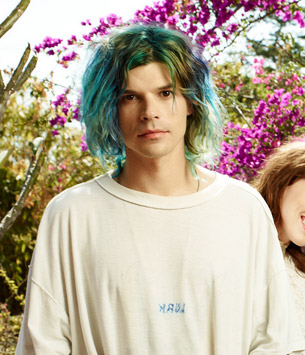 Grouplove's Christian Zucconi has been breaking hearts with his quirky grunge-influenced style, Manic Panic locks (I'm partial to the greenish-blue, if you ask me) and vocals that are somewhere between a wail and a purr that go alongside band-mate Hannah Hooper's perfectly. By watching him perform or simply hearing his hook-filled songs, you can tell he knows how to have a good time.
SOLANGE KNOWLES
When Beyonce is your older sister, it's not easy to separate yourself and identify as a totally different artist. But at age 28, Solange has managed to craft her own unique sound and playful style that has totally transformed her into a fashion icon. The songstress already has her own record label, a son, and two marriages under her belt, making her quite experienced for her age. Oh yeah, and she totally tried (and kind of succeeded?) to kick and punch the hell out of Jay-Z in a elevator…which is pretty hot.
JACK WHITE
What can I say? Even when he's got the white makeup packed on extra thick or is looking a bit too Johnny Depp-ish, the man still looks good. Even back in the White Stripes days, White had people talking about his sex life and whether or not he stuffed his pants (I've witnessed multiple debates at his shows. People really really want to know.) Whether he's at a baseball game, smoking a cigarette in the shadows, or flailing around on stage, it's clear that Jack White is easily one of the sexiest indie artists of all time and he should have every request on his tour rider met…extensive guacamole recipe and all.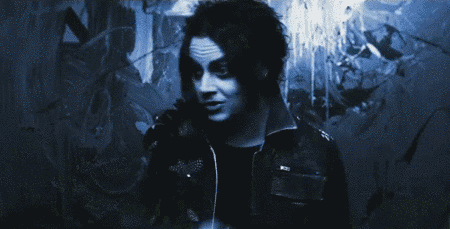 ALISON MOSSHART - THE KILLS/DEAD WEATHER
Whether as a blonde, brunette, or electrifying red head, Alison Mosshart is easily one of the coolest people in indie music today. She got her start in the Florida-based punk band Discount and went on to front the ever so stylish duo, The Kills. Then in 2009 Jack White recruited her in possibly the sexist super group ever, The Dead Weather, where she's strutted across the stage and demanded everyone's full undivided attention ever since. Between her smokey vocals, fierce stage presence, and enviously chic style, you can't help but fall for her.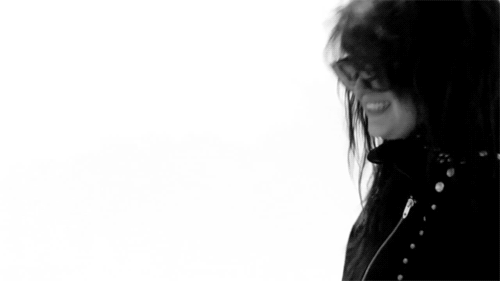 SKY FERREIRA
Sky Ferreira is the total package— Young, gorgeous, controversial, and super talented. Between modeling, doing her own thing, and writing infectious indie synth-pop, Ferreira has totally mastered the perfectly broody pout and bad girl reputation that makes her undeniably sexy.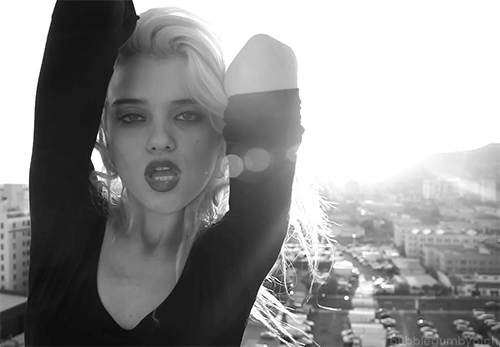 THE STROKES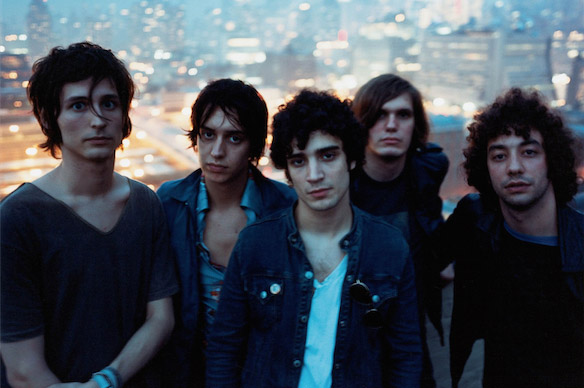 Okay—here's the thing. So first I was just going to put lead singer Julian Casablancas on the list. But then I thought of Nick Valensi's baby blues, Fab Moretti's effortless ringlets, Nikolai Fraiture's stylish little vests, and Albert Hammond Jr's laid back attitude, and I just had to include them all. They were the poster boys for the early 2000s "garage rock revival" with their tattered jeans and Converse shoes, causing ladies to swoon left and right. I had Julian Casablancas' face all over my high school notebook like he was Harry Styles, and to this day I am just as smitten.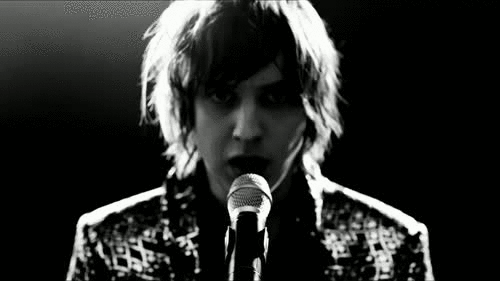 -
And that's it! Who are your indie rock crushes?
About Erin Crider
Erin Crider eats, breathes, and sleeps pop culture. If you have a question about a one-hit wonder from the '90s or need help remembering lines from a SNL skit, she's your girl. When she isn't lurking the internet, she's either going to a show or hanging out at Disneyland. Erin lives in Southern California and has a B.A. in Creative Writing from Cal State Long Beach.