10 TWITTER MOMENTS: ADELE MAKES US SOB WITH ONE NIGHT ONLY
Hi, stans and stanettes! I'M BACK! Can you believe it's been two weeks since my last column? Vacations are fun and all, but let me tell you, nothing beats spending hours doomscrolling through Music Twitter! SPEAKING OF WHICH! From Adele making us sob with One Night Only, to Taylor Swift breaking the Internet with Red, to Britney Spears finally being freed from her conservatorship, the latest edition of We Are: The Guard's 10 Twitter Moments is available below!
-
ADELE MAKES US SOB WITH ONE NIGHT ONLY
Having been on such a rollercoaster the last few years and then the pandemic, it was hard to imagine being on stage singing again ever. So the fact that I got to and also got to sing my new songs, has me feeling a million things at once!

— Adele (@Adele) November 14, 2021
Adele really had the whole damn country sobbing into their glasses of wine and bowls of saltine snacks on Sunday evening, huh? Oh, erm, that was only me? MOVING SWIFTLY ON! Did anyone else totally live for Lizzo and Oprah fangirling in the front row?
.@adele had us at hello! @lizzo what concert are we going to next?! #AdeleOneNightOnly pic.twitter.com/uLBWHGclkw

— Oprah Winfrey (@Oprah) November 15, 2021
CARDI B SHOWCASES HER INCREDIBLE NATURAL HAIR
So I've been so consistent with my hair mask routine and drinking alkaline water, and look how much my hair has grown! I was so scared of my hair falling out after my son's birth because I'd been growing it for years now, so I made sure to keep up with it and I actually gain hair pic.twitter.com/LwcKG0HLdn

— iamcardib (@iamcardib) November 13, 2021
WOW? Cardi B's natural hair growth is looking incredible! I'm sure I'm not the only one who thinks the "Up" rapper needs to bring out a line of hair masks as soon as possible. That, or start up a YouTube channel so she can share her hair care secrets! GORGEOUS!
From this to that? That's a lot of progress. Hair mask me, please!! pic.twitter.com/gDK1G1oLb2

— Tyrrell (@Cardikorrdei) November 13, 2021
TAYLOR SWIFT BREAKS THE INTERNET WITH RED
This is my last day of life before #RedTaylorsVersion. Midnight. Tonight. pic.twitter.com/Mgzlx3Qg3z

— Taylor Swift (@taylorswift13) November 11, 2021
IF YOU KNOW, YOU KNOW! I'm so unbelievably proud of Taylor Swift. Red is one of the greatest pop albums of all time, and Red (Taylor's Version) has only underlined that fact. Just don't forget to send Jake Gyllenhaal thoughts and prayers during this time! LMAO!
don't touch me, I'm emotional pic.twitter.com/IzjAP6RM3v

— pia (@pialovestaylor) November 11, 2021
PHOEBE BRIDGERS AND TAYLOR SWIFT ARE WRECKING LIVES
I was 18 when red came out. How is this real.

— traitor joe (@phoebe_bridgers) November 12, 2021
Phoebe Bridgers and Taylor Swift are really out here wrecking my life with "Nothing New," and, honestly? I'M SO HERE FOR IT! I mean: "How can a person know everything at 18, but nothing at 22?" ARE YOU FREAKING KIDDING ME, MOMMIES? I need to call my therapist!
is everyone ok https://t.co/JLE6sTQ4v4

— traitor joe (@phoebe_bridgers) November 14, 2021
MARIAH CAREY AND MCDONALD'S ARE AN ICONIC DUO
It's F# dahhlings!!! https://t.co/vJ9Y7yfLwp

— Mariah Carey (@MariahCarey) November 10, 2021
McDonald's and Mariah Carey? NAME A MORE ICONIC DUO! Forget a meal, Mariah is teaming up with the fast-food empire to bring us a whole damn menu this holiday season, and, you know what? SHUT UP AND TAKE MY MONEY, MCRIAH! P.S. Did you guess the music notes?
HARRY STYLES IS VERY PLEASING IN DAZED
Find your Pleasing. pic.twitter.com/tYWH15C9rG

— Harry Styles. (@Harry_Styles) November 15, 2021
I'M SCREAMING, CRYING, THROWING UP! This Dazed photoshoot has me in a total chokehold, Mr. Harry Edward Styles! Oh, and speaking of Pleasing, can we take a moment to discuss how cute Harry's nail polishes are? Apologies in advance to my bank balance!
The first-ever drop of Pleasing, Perfect Pearl, is now available for pre-order, in limited quantities. Find your Pleasing. https://t.co/bpJdrJ1zm4

— Pleasing (@Pleasing) November 15, 2021
GRIMES EMBRACES THE FEMININE URGE TO CUT BANGS
PleSe please please stop be from dying my hair black and cutting bangs , please convince me bangs are a mistake right? Are they? A mistake?

— (@Grimezsz) November 10, 2021
On the one hand, I feel like it's my duty as a fan and human being to say: "STEP BACK FROM THE SCISSORS AND BOX DYE, GRIMES!" On the other hand, "Vanessa" is my favorite Grimes Era. I'M SO CONFLICTED! The feminine urge to cut bangs is real, though!
Yes yes ok thank u. needed to see this

— (@Grimezsz) November 10, 2021
BRITNEY SPEARS IS FINALLY FREE FROM HER CONSERVATORSHIP
Good God I love my fans so much it's crazy !!! I think I'm gonna cry the rest of the day !!!! Best day ever … praise the Lord … can I get an Amen ???? #FreedBritney

@AbbyShalawylo pic.twitter.com/yk1vO3H02L

— Britney Spears (@britneyspears) November 12, 2021
BRITNEY SPEARS IS FREE! It's been a long time coming, but finally, our Princess of Pop has escaped from her castle. I'm not sure about everyone else, but I think this calls for a celebration. BRB, listening to Blackout on repeat for the rest of the morning, noon, and night!
You are free queen!! pic.twitter.com/f4oxFOZEG1

— AtomicMess (@SahirLovesSushi) November 12, 2021
LADY GAGA AND BRITNEY SPEARS NEED TO COLLABORATE
I have loved @britneyspears her whole career. I looked up to her, admired her strength—she empowered so many people and still does. I couldn't be more happy for you today. You never deserved what happened, Thank God 4 today you're a superstar and a super-human being

— Lady Gaga (@ladygaga) November 13, 2021
POP ROYALTY SUPPORTING POP ROYALTY? I love, love, love to see it! Lady Gaga is such a kind, thoughtful person. Can we also talk about the fact this is quite frankly the perfect opportunity to release a "Free Woman" remix featuring Britney Spears? JUST SAYING!
OMG MAKE A FREE WOMAN REMIX WITH BRITNEY TO CELEBRATE

— gaga visuals (@gagavisuaI) November 13, 2021
CHLOE BAILEY IS ENTERING HER RAP ERA
nun' but a lil light flex… pic.twitter.com/QYv29gGPsU

— Chlöe (@ChloeBailey) November 13, 2021
Erm, did someone say hip-hop era incoming? MY BODY IS READY! Singing, producing, and rapping? Chloe Bailey can really do it all! Something tells me having Beyoncé as a mentor helped, of course! "Nun' but a lil' light flex/I'm just out here stuntin' on my ex!"
YESSSSSSS WE ARE READY pic.twitter.com/IKkAk785UL

— biggie eilish (@randomjoshiiee) November 13, 2021
-
Follow We Are: The Guard on Twitter for more! x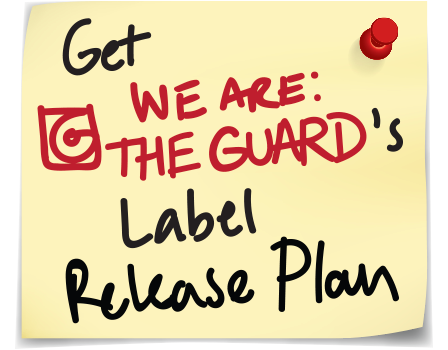 Jess Grant is a frustrated writer hailing from London, England. When she isn't tasked with disentangling her thoughts from her brain and putting them on paper, Jess can generally be found listening to The Beatles, or cooking vegetarian food.