10 TWITTER MOMENTS: ARIANA GRANDE AND THUNDERCAT ARE BFFS
I'm going to be completely honest, you guys. Nothing, I repeat nothing, that I write in this column is going to be funnier than "Space Karen." If that isn't the name of the next Grimes album, I'll be very disappointed. Anyways. Between Mr. Musk getting mercilessly trolled, what else has been happening on the bird app this week? Let's find out in the latest edition of We Are: The Guard's 10 Twitter Moments, featuring Ariana Grande, Lil Nas X, Mariah Carey, and lots more.
-
ARIANA GRANDE AND THUNDERCAT ARE BFFS
— Ariana Grande (@ArianaGrande) November 14, 2020
Ariana Grande and Thundercat? This is the collaboration we deserve. Mac Miller is definitely looking down smiling at these two <3.
LIL NAS X CLAPS BACK AT THE HATERS
just say ur turned on and go https://t.co/JxTakRDrrh

— nope (@LilNasX) November 17, 2020
NOTHING BUT RESPECT FOR MY SANTA CLAUS!
MARIAH CAREY IS OBSESSED WITH THE CROWN
Well done you, @TheCrownNetflix, dahhhlings! pic.twitter.com/MSzNGao0zQ

— Mariah Carey (@MariahCarey) November 17, 2020
That British accent, though? The Queen could never! No, really, if Mariah Carey isn't cast in The Crown after this, I'm going to scream!
THE CROWN the fucking crown

— gracie abrams (@gracieabrams) November 15, 2020
CHET PORTER HATES FLEETS
the new twitter stories are really cool actually

— chet porter (@chetporter) November 17, 2020
HE SAID WHAT HE SAID!
me going through y'all's Fleets pic.twitter.com/NcKWRlNKuw

— a goose toe (@uhgoosetoe) November 17, 2020
SHAWN MENDES HAS AN IMPORTANT REMINDER
Cherish the little moments today ✨ & hug the people you love a minute extra just because you can x

— Shawn Mendes (@ShawnMendes) November 11, 2020
BRB, CALLING MY MOM *crying face emoji*.
P.S. Oh, hello, Mr. Mendes <3.
— Shawn Mendes (@ShawnMendes) November 11, 2020
CAMILA CABELLO SNAPS A SLEEPY TARZAN
i love you Tarzan pic.twitter.com/GYGSxFbw4r

— camila (@Camila_Cabello) November 12, 2020
BRB, CUDDLING MY DOG *crying face emoji*.
JAPANESE BREAKFAST IS THE NEXT QUEEN'S GAMBIT
Queen's Gambit really bringing me back to my chess years pic.twitter.com/6ZYeAM6Y96

— Japanese Breakfast (@Jbrekkie) November 16, 2020
OMG! Okay, so, Anya Taylor-Joy is everything, but I'm going to need a Queen's Gambit series starring Japanese Breakfast ASAP. THIS IS THE CUTEST!
TYLER, THE CREATOR CELEBRATES 10 YEARS OF ODD FUTURE
10 YEARS AGO, 19 YEARS OLD. FIRST NY SHOW/ FIRST LONDON SHOW. GOT A PASSPORT AND THE REST WAS HISTORY. LEAVING CALIFORNIA AND BEING FOR REAL COLD FOR THE FIRST TIME WAS THE GREATEST THING TO HAPPEN TO ME. pic.twitter.com/Ou5Zmc1mEV

— Tyler, The Creator (@tylerthecreator) November 16, 2020
Can you believe it's been a decade since Tyler, the Creator came into our lives along with Odd Future? Here's to a decade more, King!
P.S. JEALOUS!
legit didnt know this was here lmfao ur angry pic.twitter.com/xQghZd08k2

— Tyler, The Creator (@tylerthecreator) November 13, 2020
FINNEAS IS GETTING INTO THE HOLIDAY SPIRIT
I'm putting out a Christmas song this year

— FINNEAS (@finneas) November 17, 2020
Just when I thought Christmas couldn't get any more exciting? MY CHESTNUTS ARE READY, FINNEAS!
DUA LIPA AND ANWAR HADID ARE TOO PRECIOUS
miss the squishhhhh pic.twitter.com/IbRytFM2sx

— DUA LIPA (@DUALIPA) November 12, 2020
WHOLESOME CONTENT ALERT! Oh, to have a love like Dua Lipa and Anwar Hadid's!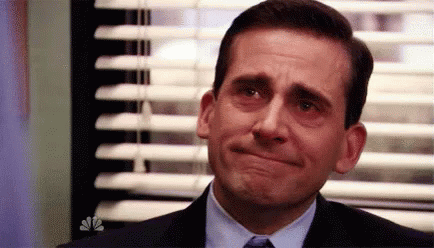 -
Until next week, follow We Are: The Guard on Twitter for lots more. x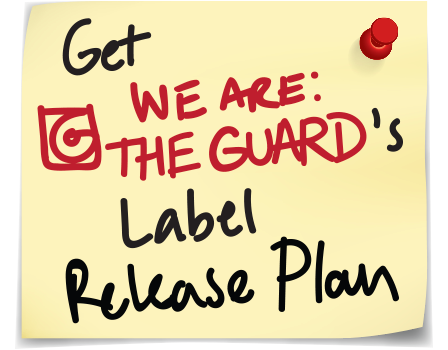 Jess Grant is a frustrated writer hailing from London, England. When she isn't tasked with disentangling her thoughts from her brain and putting them on paper, Jess can generally be found listening to The Beatles, or cooking vegetarian food.