10 TWITTER MOMENTS: ARIANA GRANDE'S ALBUM IS COMING TO SAVE 2020
Hi, everyone! How are you? I'm not going to lie, I'm definitely feeling the Hump Day slump this Wednesday. If you are too, fear not as it's time to check out of our normie home-office lives and instead check in with the lives of the rich and famous via the latest edition of We Are: The Guard's 10 Twitter Moments. Okay, so I'm not suggesting it's going to alleviate the boredom that comes with back-to-back Zoom meetings, but I nevertheless hope you find some brief escapism in the following tweets from Ariana Grande, Lady Gaga, Miley Cyrus, and seven more!
-
ARIANA GRANDE'S ALBUM IS COMING TO SAVE 2020
i can't wait to give u my album this month

— Ariana Grande (@ArianaGrande) October 14, 2020
Nothing to see here. Just Ariana Grande coming to save the whole of freaking 2020 with her brand new album Positions, out next Friday! Can you believe we've had three Ariana Grande albums in three years? If only Lorde could learn a thing or two from this!
— Ariana Grande (@ArianaGrande) October 17, 2020
LADY GAGA HAS A VOTING PSA FOR US ALL
Happy Sunday! I'm sending love+a friendly reminder that your signature on your mail-in ballot needs to match your signature on file with your state.When I sign legal documents,I repeat Stefani Germanotta over+over quietly in my head so I don't accidentally sign as Lady Gaga pic.twitter.com/Qc7ejfzYwo

— Lady Gaga (@ladygaga) October 18, 2020
And now for a PSA from Lady Ga – sorry – Stefani Germanotta! If you're sending a mail-in ballot this election, it's vitally important you're following the correct rules and regulations. Learn more at vote.org and together let's make our voices heard!
Stay engaged and let's continue breaking records in this election!

— Lady Gaga (@ladygaga) October 19, 2020
MILEY CYRUS TELLS US HOW IT'S F*CKING GOING
How it started vs how it's fucking going pic.twitter.com/jcu7kTq8c1

— Miley Ray Cyrus (@MileyCyrus) October 18, 2020
Miley Cyrus is really out here living her best freaking life, huh? Okay, so she's a little late jumping aboard the "How It Started vs. How It's Going" bandwagon (Doesn't she realize we've already moved on to "The Pope?"), but I'm willing to forgive her because what a badass!
ZOMBIE @TheWhiskyAGoGo @youtube #SaveOurStages pic.twitter.com/4tY71aS9N3

— Miley Ray Cyrus (@MileyCyrus) October 18, 2020
LIL NAS X CHANNELS HIS INNER BOBBY PROUD
not the bayannng pic.twitter.com/Gy6I7nJROm

— nope (@LilNasX) October 15, 2020
Hot damn! Lil Nas X is serving up a spicy mixture of Prince, Little Richard, and Bobby Proud, and honestly? I'm here for it! Something tells me this incoming era is going to be iconic!
HALSEY'S SHAVED HEAD IS QUITE LITERALLY EVERYTHING
when I was bald everybody was so damn mean to mean now every hot girl ever has a bald head does that mean I can go bald again or what

— h (@halsey) October 15, 2020
DO IT, HALSEY!
UPDATE: SHE DID IT!
I love be bald

— h (@halsey) October 19, 2020
MEGAN THEE STALLION IS PLANNING A HOT GIRL WINTER
My album abt to go crazy

— HOT GIRL MEG (@theestallion) October 17, 2020
She said what she said! There's lots of brand new music to look forward to over the next couple of months, and Megan Thee Stallion's debut album is right at the top of my Christmas list! No, really, if "Don't Stop" is anything to go by, it's about to be one Hot Girl Winter!
CLAIRO CHARTED IN THE HOT 100 AND I'M A PROUD MOM
holy fuck https://t.co/gB2fAmB4R1

— claire cottrill (@clairo) October 19, 2020
Does anyone else feel like a proud mom right now? Because I feel like a proud mom right now! Congratulations to the sweetest soul that is Clairo on charting in the Hot 100 with "Sofia!" Next up: World domination!
ROSALÍA IS HOT, HOT, HOT
Se acabó lo que se daba pic.twitter.com/3HgulvGxMr

— R O S A L Í A (@rosalia) October 16, 2020
La ROSALÍA! Can we agree the Spanish songstress is looking totally muy caliente *insert fire emojis here*? If these pics aren't the motivation I needed to get out of the sweatpants I've been sitting in for the last six months, then I don't know what is!
SHAMIR WAS JUST FOLLOWED BY SARAH PAULSON AND OMG
OMG pic.twitter.com/AgEe8tMmgP

— Shamir (@ShamirBailey) October 21, 2020
Stop everything! Sarah Paulson is a Shamir stan? I'm quaking! We definitely need some kind of collaboration between these two legends! I'm thinking a starring role for Sarah in the video for "Other Side?"
LANA DEL REY CONFUSES TWITTER AGAIN
When you know what you don't want you know what you do want

— Lana Del Rey (@LanaDelRey) October 20, 2020
Me every time Lana Del Rey tweets: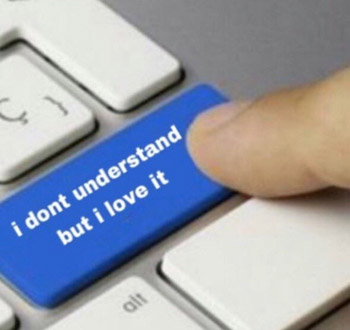 -
Don't forget to follow We Are: The Guard on Twitter for even more! x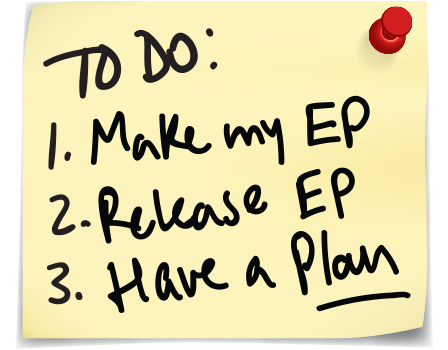 Jess Grant is a frustrated writer hailing from London, England. When she isn't tasked with disentangling her thoughts from her brain and putting them on paper, Jess can generally be found listening to The Beatles, or cooking vegetarian food.