10 TWITTER MOMENTS: BRITNEY SPEARS HOSTED A WEDDING FIT FOR A PRINCESS
Photo by Britney Spears
As I type this, the sun is shining, the birds are tweeting, and the flowers are in full bloom. A perfect morning to spend indoors scrolling through Twitter, basically. Between Britney Spears getting married, Cher getting abducted by aliens, and Lil Nas X getting served by Jack Harlow at KFC, there's been plenty of activity across Music Twitter over the last seven days. Iced coffee at the ready, then, as it's time for the latest edition of We Are: The Guard's 10 Twitter Moments below!
-
BRITNEY SPEARS HOSTED A WEDDING FIT FOR A PRINCESS
The crew who created our home into literally a dream castle were fantastic !!! The ceremony was a dream and the party was even better !!! So many incredible people came to our wedding and I'm still in shock !!!

— Britney Spears (@britneyspears) June 11, 2022
It's been a long time coming, but Britney Spears has finally found her happiness. I'm genuinely so in love with Britney and Sam Asghari, and honestly? Their wedding looked like the stuff of fairy tales. And don't even get me started on the guest list. Madonna, Paris Hilton, and Selena Gomez? The Spotify playlist of my dreams, you guys!
Thank you Donatella @Versace for designing my dress … I felt so beautiful pic.twitter.com/xW6Mjmz98A

— Britney Spears (@britneyspears) June 11, 2022
CHER GOT ABDUCTED BY ALIENS AND LIVE TWEETED IT
Ok,Someone call Emergency,& TAKE MY PHONE AWAY 4 EVER I WAS TXTNG & TALKING 2 FRIENDS,& MY MIND WAS INVADED BY A CREATURE FROM ANOTHER . GALAXY.HE INVADED MY BODY 2.( that wasn't so bad)SURE HE'S DENING IT NO Che CHER WH
HOWEVER IN MY DEFENSE
MY PHONE'S ON DRUGS

— Cher (@cher) June 13, 2022
Erm, can somebody in her team check on Cher, please? LMAOOO? Don't get me wrong, the Queen of Pop is consistently bizarre and hilarious on Twitter, but this is really something else? An alien invading her mind and body? Okay, Mom? That said, I'm loving the fact she still found the time to spam all of the emojis in this tweet!
This is what happens when you watch Stranger Things in one go https://t.co/M7RYHeMCyf

— Steffi-Wan Kenobi (@Larkistin89) June 13, 2022
LIL NAS X WAS SERVED BY AN EXTRA SPICY JACK HARLOW
your employee just slapped me, called me a bottom, and refused to give me my change @kfc pic.twitter.com/uFLDdoRsTa

— obamas cousin (@LilNasX) June 9, 2022
LMAOOO. And this is why Lil Nas X and Jack Harlow are my favorite comedy duo. It's good to see Nas X stopped by to support Jack while he was promoting his spicy chicken sandwich, which, by the way, isn't an innuendo. Just one question: Will Jack return the favor and pull up to Taco Bell? P.S. Somebody give KFC's social media team a raise!
How I read this: Oh you like that huh? pic.twitter.com/fqKn2pDWBk

— JeniferL (@jeniferlangs) June 9, 2022
SILK SONIC AND COLGATE NEED TO DROP THE COLLAB
Vibes & Teeth pic.twitter.com/snxpfcLY44

— Bruno Mars (@BrunoMars) June 11, 2022
Silk Sonic's Bruno Mars and Anderson .Paak really do have the biggest and best teeth in the business, huh? It's surely only a matter of time until these two are offered an advertising contract with Colgate. Can you imagine the jingle? Oh, and can we also take a moment to appreciate Anderson's latest wig? It's an aesthetic!
Wig and besties. pic.twitter.com/pe4UiyAIUz

— Bonny Zhong(@ZhongBonny) June 11, 2022
JAPANESE BREAKFAST AND ZENDAYA HUNG OUT AND BROKE TWITTER
I literally die pic.twitter.com/ZeUO6c1i6f

— Japanese Breakfast (@Jbrekkie) June 9, 2022
SCREAMING, CRYING, THROWING UP!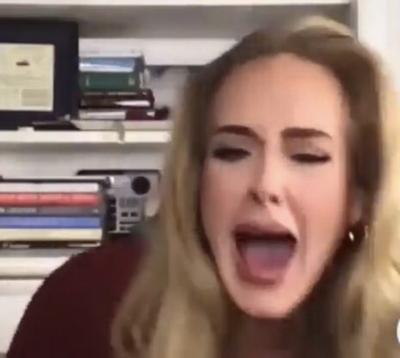 So good to see Michelle interacting with even her most desperate fans

— emilio (@laphedits) June 9, 2022
KID CUDI AND TIMOTHÉE CHALAMET REUNITED IN NEW YORK
Chillin w Willis pic.twitter.com/erlktMJqj7

— The Chosen One : I YOU FRESHIE 4EVER (@KidCudi) June 11, 2022
Kid Cudi and Timothée Chalamet really are a gift that keeps on giving, huh? It feels like forever since that legendary dinner date with Kanye West and Pete Davidson, and while some of those friendships have since, rather unsurprisingly, come to an end, Cudi and Timothée are still as tight as ever. P.S. Anybody else super hyped for Entergalactic?
From the brilliant minds of @KidCudi and @funnyblackdude comes Entergalactic, a new animated love story featuring the voice talent of Jessica Williams, Timothée Chalamet, Laura Harrier, Ty Dolla Sign, Vanessa Hudgens, Jaden Smith, Macaulay Culkin and more! #GeekedWeek pic.twitter.com/Q3zJUyBG7k

— Netflix (@netflix) June 8, 2022
PARAMORE CELEBRATED 15 YEARS OF BEING EMO LEGENDS
Happy 15 years to the one that nearly ended us pic.twitter.com/BNMtUEWtb1

— paramore (@paramore) June 12, 2022
While I can sympathize with music journalists getting it wrong every now and then, the line "Emo's great hopes attempt to expand their sound. They blow it" is pretty funny on reflection. On another note: Can you believe it's been 15 years since Paramore dropped Riot!? BRB, screaming "Misery Business" into my hairbrush like a hormonal teenager!
MISSY ELLIOTT AND JANET JACKSON ARE THE BFFS WE DESERVE
This is what 24 years oSistaHood look like I told @JanetJackson I was a lil sad I hadn't seen my friends in 2 years & you know what she did? She hopped on a plane from LONDON & hung with me for 2 days out of her BOOKED schedule I Love you Jj Thank you for being a FREEEN pic.twitter.com/Gg95x28eL8

— Missy Elliott (@MissyElliott) June 8, 2022
OMGGG. It's the way this Picsart-inspired video edit is the cutest, sweetest, most adorable thing I've ever seen on Twitter for me. Missy Elliott and Janet Jackson are officially the definition of best friend goals. Did anybody else totally lose it when the song kicked in? "Thank you for being a friend/Travel down the road and back again!"
she left last night

— Missy Elliott (@MissyElliott) June 9, 2022
CARDI B IS PRETTY AND PUNKY IN ALL PINK EVERYTHING
Pardon the drip pic.twitter.com/U09XUhHhqz

— Cardi B (@iamcardib) June 8, 2022
From the fit to the drip, everything about this is giving me life. While Nicki Minaj fans may have other things to say, I'm definitely here for the Pink Friday vibes Cardi B is serving us here. And I haven't even mentioned the bowl cut. Cardi has never been afraid to experiment with her hairstyle, but this has to be her punkiest era yet?
Pardon the drip. pic.twitter.com/KMSzGbjhUs

— OliverHartburn (@OhSeeThat24) June 8, 2022
MACHINE GUN KELLY AND MEGAN FOX ARE THE CUTEST COUPLE EVER
— colson (@machinegunkelly) June 13, 2022
Me every time I see Machine Gun Kelly and Megan Fox being adorable as hell: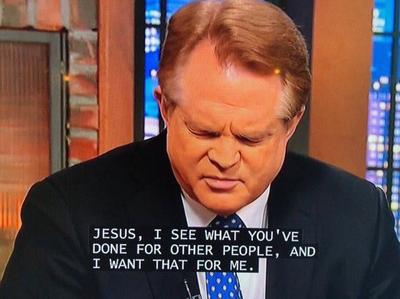 she loves a boy so much pic.twitter.com/cKUt1MHWK3

— best of megan & colson (@meganxcolson) June 13, 2022
-
Follow We Are: The Guard on Twitter for more! xo
Sources:
Adele Reaction Meme
Jesus Reaction Meme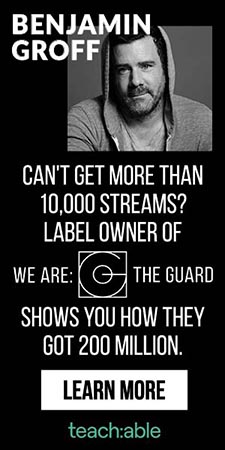 Jess Grant is a frustrated writer hailing from London, England. When she isn't tasked with disentangling her thoughts from her brain and putting them on paper, Jess can generally be found listening to The Beatles, or cooking vegetarian food.