10 TWITTER MOMENTS: BRITNEY SPEARS MADE HER RETURN TO MUSIC
Photo by Britney Spears
Twitter Circles are finally here, and something tells me our timelines are about to get incredibly horny, incredibly problematic, or both?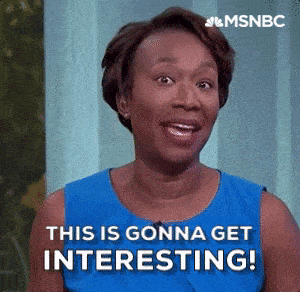 Anyways! Before you guys select your own 150 lucky followers, it's time for the latest edition of We Are: The Guard's 10 Twitter Moments! Check out the following tweets from Britney Spears, Lizzo, Cardi B, and more!
-
BRITNEY SPEARS MADE HER RETURN TO MUSIC
I'm learning everyday is a clean slate to try and be a better person and do what makes me happy … yes I choose happiness today. I tell myself every day to let go of the hurt bitterness and try to forgive myself and others to what may have been hurtful.

— Britney Spears (@britneyspears) August 25, 2022
BRITNEY SPEARS IS BACK, B*TCHES. It's been six years since she's released music, but Britney's collaboration with the legendary Elton John, "Hold Me Closer," was totally worth the wait. An end-of-summer disco anthem, much? I'm also loving seeing Britney continuing to enjoy her newfound freedom. KEEP BRINGING IT, QUEEN!
— Britney Spears (@britneyspears) August 26, 2022
LIZZO HAD A MET GALA MOMENT AT THE MTV VMAS
My stylist: How much fabric do you wanna wear?

Me: Yes. pic.twitter.com/RIXj2ld6cn

— FOLLOW @YITTY (@lizzo) August 28, 2022
It's the fact Lizzo had a Met Gala moment at the MTV VMAs for me? While this Jean Paul Gaultier dress would look like a garbage bag on most people, Lizzo, of course, transformed it into an iconic gothic vision that'll for sure go down in Black Carpet History. Oh, and don't even get me started on this Nicki Minaj-quoting acceptance speech!
KEEP MY NAME IN YO MOUF CUS I KNOW IT TASTE GOOD BITCH pic.twitter.com/XnuG25s280

— FOLLOW @YITTY (@lizzo) August 29, 2022
CARDI B WAS COUNTING DOWN TO CHRISTMAS
I'm ready for Christmas decorations

— Cardi B (@iamcardib) August 30, 2022
A WHOLE DAMN MOOD, MUCH? As far as I'm concerned, September 1st is basically the official start of the Christmas countdown. Okay, so I appreciate we have to get through Halloween and Thanksgiving first, but I'm thinking let's celebrate it all at once? Just imagine sipping on a Pumpkin Spice Latte under the glow of a Christmas tree?
Last year, you won with the Christmas decor pic.twitter.com/4kOxhq0I6e

— (@HITBARDI) August 30, 2022
CHLOË WENT FOR A SING AND A MORNING SWIM
going for my morning swim and couldn't get this melody out my head pic.twitter.com/ScIt7Cnz43

— Chlöe (@ChloeBailey) August 25, 2022
While I'm not sure how practical it is to go for a morning swim in full makeup and eyelashes, it can be said with confidence this video has me gagged. The vocal technique? The bikini body-ody-ody-ody-ody? Chloë really has it all. Bring on "For the Night." P.S. This cameo during Jack Harlow's MTV VMAs performance was everything!
i can put you in first classs pic.twitter.com/2r1x9D7cGU

— Chlöe (@ChloeBailey) August 29, 2022
DOLLY PARTON WAS NEITHER DUMB NOR BLONDE
I know I'm not dumb, and I also know I'm not blonde! pic.twitter.com/HigWxPYli4

— Dolly Parton (@DollyParton) August 28, 2022
Me every time Dolly Parton so much as breathes: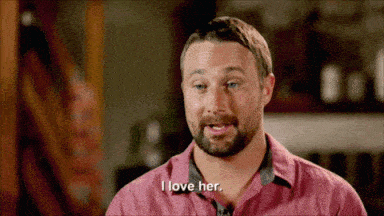 I know you're a national treasure.

— Irishrygirl (@irishrygirl) August 28, 2022
LIL NAS X SERVED BLACK SWAN AT THE MTV VMAS
— NASARATI (@LilNasX) August 29, 2022
While Lizzo may have won Best Dressed at the MTV VMAs, Lil Nas X was most definitely a close second with this feathered masterpiece by Harris Reed. It's giving Black Swan, and I'm absolutely here for it. If there's one thing about my Twitter King, he's going to single-handedly slay an awards ceremony. Hint hint, BET. AND I OOP!
— NASARATI (@LilNasX) August 30, 2022
TYLER, THE CREATOR TOOK US BACK TO 2001
running around in a Blind tee and some basketball shorts dogging little debbie swiss rolls good times https://t.co/FIs6RWW6RB

— T (@tylerthecreator) August 28, 2022
THE NOSTALGIA JUMPED OUT. Tyler, the Creator is taking me back to better times with this tweet. Why was life so much simpler then? It really feels like the summer of 2001 was our last moment of childhood innocence before everything went to sh*t. Another nostalgic banger: "Movies." ALIEN ANT FARM COLLABORATION WHEN?
JACK HARLOW SUBTWEETED FRANK OCEAN
I just know Frank Ocean has some state of the art obscure toothbrush that brushes perfectly

— Jack Harlow (@jackharlow) August 24, 2022
Jack Harlow really do be out here tweeting the first thing that comes into his mind, huh? It's times like this that I remember why Frank Ocean doesn't use Twitter or Instagram. Hahaha. P.S. Those plane cameos were everything, but can we also talk about that Fergie appearance during Jack's MTV VMAs performance of "First Class?" ICONIC!
Had to have @jackharlow open the #VMAs and take us straight to FIRST CLASS pic.twitter.com/WK35E7ldzE

— Video Music Awards (@vmas) August 29, 2022
TAYLOR SWIFT ANNOUNCED HER NEW ALBUM MIDNIGHTS
Midnights, the stories of 13 sleepless nights scattered throughout my life, will be out October 21. Meet me at midnight.

Pre-order now: https://t.co/jjqUNkphuG pic.twitter.com/Fh96zK8vro

— Taylor Swift (@taylorswift13) August 29, 2022
FALL IS SAVED!
— kt (@swiftsgnf) August 29, 2022
DIONNE WARWICK DISCOVERED YUNG GRAVY
I have just learned that it is "Yung" and not "Young". I am still confused about the gravy. Okay.

— Dionne Warwick (@dionnewarwick) August 29, 2022
LMAO. I think Dionne Warwick speaks for all of us with this tweet? No, really, I'm a professional music correspondent, and I can officially say I'd never heard of Yung Gravy until three nights ago. Now, of course, I'm totally obsessed with Gravy (Do I call him that?) and Sheri Easterling. Pete Davidson and Kim Kardashian could never!
she's newly single and living her life. leave her alone lol https://t.co/ib4PrQIJ2H

— Father Gravy (@yunggravy) August 29, 2022
-
Follow We Are: The Guard on Twitter for more! xo
Sources:
News Presenter GIF
I Love Her GIF
Screaming Meme
Jess Grant is a frustrated writer hailing from London, England. When she isn't tasked with disentangling her thoughts from her brain and putting them on paper, Jess can generally be found listening to The Beatles, or cooking vegetarian food.