10 TWITTER MOMENTS: BTS FINALLY GOT TO HANG OUT WITH MEGAN THEE STALLION
Hi, you guys! Thanks for joining me for the latest edition of We Are: The Guard's 10 Twitter Moments! Twitter has been ridiculously glitchy over the last few days, but don't worry! The team and I managed to push on despite the downtime to bring you a quite frankly bumper post! From BTS hanging out with Megan Thee Stallion, to Maggie Rogers revealing she goes to Harvard, to Dolly Parton being the Queen of Memes, this column seriously has something for everyone!
-
BTS FINALLY GOT TO HANG OUT WITH MEGAN THEE STALLION
Butter crew@theestallion pic.twitter.com/cfQfFW4wLM

— 방탄소년단 (@BTS_twt) September 21, 2021
*SCREAMS* IT FINALLY HAPPENED! BTS AND MEGAN THEE STALLION FINALLY MET! I'm genuinely so, so, so excited for The Butter Crew! Oh, and I'm also loving the fact Foe Thee Stallion managed to get in on the action! If we don't get some behind-the-scenes footage of them hanging out, I'm actually going to cry!
It's Thee Hot Girl Coach and BTS @BTS_twt pic.twitter.com/bCsQgZchos

— TINA SNOW (@theestallion) September 21, 2021
LIL NAS X IS COLLECTING THE CYRUS INFINITY STONES
i now have a song with billy ray cyrus and miley cyrus, i will not rest until i've collected every cyrus stone to harness the ultimate power.

— MONTERO (@LilNasX) September 18, 2021
There's a whole lot to love about MONTERO, including the Miley Cyrus-featuring closing song "AM I DREAMING." It appears Lil Nas X isn't planning on stopping there, however, with the Twitter King revealing his intentions to record with the entire Cyrus family. BRING ON THE METRO STATION COLLABORATION!
Your last infinity stone pic.twitter.com/sHoBbHORkF

— Sweet Chili (@DechennePepper) September 18, 2021
TROYE SIVAN PEED NEXT TO RIHANNA AT THE MET GALA
.@rihanna told @TomDaley1994 to take this pic of me weeing pic.twitter.com/P6eayABwlg

— (@troyesivan) September 15, 2021
It's been over seven days since the celebrities strolled the red carpet, but the Met Gala is still giving us plenty of content. Case in point: This photograph of Troye Sivan peeing as taken by Olympic gold medalist Tom Daley at the request of, erm, Rihanna? Troye really said "I'M FAMOUS, B*TCHES," huh?
— tyler oakley (@tyleroakley) September 15, 2021
TAYLOR SWIFT IS GOING THROUGH ALL OF THE ERAS
It's true, I signed them all and it's also true that I may never write the same again, as my hand is now frozen in the permanent shape of a claw. All for you https://t.co/mnSkHyNCy6

— Taylor Swift (@taylorswift13) September 20, 2021
Stop everything! Are you really telling me Taylor Swift dropped a brand new version of "Wildest Dreams" from 1989 on Friday, then announced signed copies of Fearless (Taylor's Version) priced at, you got it, $19.89, on Monday? All the while Blondie is supposed to be promoting Red? WHAT ERA ARE WE IN?
taylor swift when she says its red tv era but then drops wildest dreams tv pic.twitter.com/oFpa3zbnhG

— shriyal(@swiftlydealt) September 17, 2021
MAGGIE ROGERS REVEALED SHE GOES TO HARVARD
lol i'm in grad school https://t.co/lOyiI9HkTh pic.twitter.com/HrcdhkflD1

— Maggie Rogers (@maggierogers) September 15, 2021
OMG? A whole damn flex from Maggie Rogers, much? We stan an intelligent icon! Oh, and if you're interested in what the Heard It in a Past Life artist is currently studying at Harvard, apparently it's "the spirituality of public gatherings and the ethics of power in pop culture." SIGN ME UP, LEGEND!
studying the spirituality of public gatherings and the ethics of power in pop culture

and yes, music is coming

— Maggie Rogers (@maggierogers) September 15, 2021
DOJA CAT WANTS TO FIGHT TACO BELL
I want my fuckin mexican pizza back @tacobell why u quiet

— yeeeeeees (@DojaCat) September 20, 2021
RIGHT, DOJA CAT? I've barely emotionally recovered from that time Taco Bell suddenly and unexpectedly decided to remove Cheesy Fiesta Potatoes from their menu early last year, and now they're destroying us all over again by discontinuing the Mexican Pizza? Here's hoping Lil Nas X comes to our rescue!
.@tacobell come outside

— yeeeeeees (@DojaCat) September 21, 2021
MILEY CYRUS IS A HANNAH MONTANA STAN
— Miley Ray Cyrus (@MileyCyrus) September 18, 2021
Can you believe Miley Cyrus has really gone from rocking "R.I.P. Hannah Montana" t-shirts to official Disney merchandise in the space of seven years? I'm honestly glad it's not only me longing for those more innocent bubblegum-pop times! P.S. This speech Miley gave about mental health was also everything!
— Miley Supremacy (@MileySupremacy) September 18, 2021
CHLOE CAUSED THIS GUY TO RIP HIS PANTS
booty so BIG https://t.co/JENQdHO7JE

— Chlöe (@ChloeBailey) September 19, 2021
LMAO! If you're like me, and you haven't stopped twerking to Chlöe's "Have Mercy" since it dropped a couple of weeks ago, then let this video be a message to you: SIZE UP YOUR PANTS! As much as this guy totally owns his big booty reveal, this really isn't something anyone wants happening to them at brunch!
his pants really said pic.twitter.com/iLp6R4lYCf

— tyler santa cruz (@tylersantacruz) September 19, 2021
ARIANA GRANDE IS THE SASSIEST VOICE JUDGE EVER
go away @blakeshelton https://t.co/MWhvZOl8Id

— Ariana Grande (@ArianaGrande) September 21, 2021
The brand new season of The Voice is only a few episodes in, and I can already tell Ariana Grande is going to be the sassiest judge ever. Blake Shelton could never! Oh, and while we're on the topic, can we take a moment to appreciate that cover Ariana and Kelly Clarkson did of "Respect?" VOCALS WERE SERVED!
DOLLY PARTON IS THE QUEEN OF MEMES
Me, after I win an argument. pic.twitter.com/F9LDQ2xyAA

— Dolly Parton (@DollyParton) September 16, 2021
HOW DO I LIKE A TWEET MORE THAN ONCE?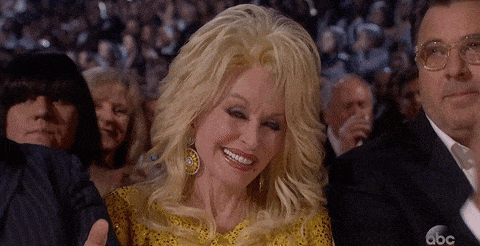 -
Follow We Are: The Guard on Twitter for more! xo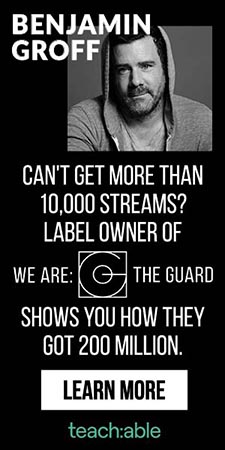 Jess Grant is a frustrated writer hailing from London, England. When she isn't tasked with disentangling her thoughts from her brain and putting them on paper, Jess can generally be found listening to The Beatles, or cooking vegetarian food.