10 TWITTER MOMENTS: CARDI B ALMOST BROUGHT "WAP" TO THE INAUGURATION
This week in "Cold Bernie Sanders" Twitter memes:
https://t.co/nIBet0PdMW pic.twitter.com/FF20zGINhm

— DanCase (@Dan_Case) January 20, 2021
Reppin'. @RoughTradeNYC pic.twitter.com/yfrq41SD5k

— Rough Trade (@RoughTrade) January 21, 2021
Guest list for all pic.twitter.com/3BIJXTyFNr

— saint vitus (@saintvitusbar) January 20, 2021
some album covers with cold Bernie pic.twitter.com/teg6TWBdXV

— Pigeons & Planes (@PigsAndPlans) January 20, 2021
Realizing it's four bands not three pic.twitter.com/8UAh6QXtXh

— Polyvinyl Record Co. (@Polyvinyl) January 20, 2021
I LOVE THE INTERNET!
Check out the latest edition of We Are: The Guard's 10 Twitter Moments, featuring Cardi B, Chloe x Halle, Rihanna, and plenty of others!
-
CARDI B ALMOST BROUGHT "WAP" TO THE INAUGURATION
Ugh I was supposed to perform wap at the inauguration today but I had a dentist appointment ....maybe next time .

— iamcardib (@iamcardib) January 21, 2021
LMAOOO! Lady Gaga and J-Lo did an incredible job, but let's be honest: "WAP" would've taken last week's inauguration to a whole other level! Not to mention Cardi and Meg would've warmed Bernie's mittens right up!
CHLOE X HALLE BODY THE #BUSSITCHALLENGE
better late than never #bussitchallange pic.twitter.com/zRIO0CZghu

— chloe x halle (@chloexhalle) January 21, 2021
I've watched more Buss It TikTok Challenges than I care to mention over the last few weeks, but this? This is everything. Chloe Bailey is really out here being the baddest b*tch of them all and I'm quite literally living for it!
thanks for all the love pic.twitter.com/BhYhSgOl8F

— chloe x halle (@chloexhalle) January 22, 2021
RIHANNA IS PUTTING DONALD TRUMP IN THE TRASH CAN
I'm just here to help.#wediditJoe pic.twitter.com/n7KPjClnKv

— Rihanna (@rihanna) January 20, 2021
Erm, invented taking out the trash, much? This is such a mood! I'm actually kind of sad Donald Trump got banned from Twitter, as he really needs to see this! Can we also talk about RiRi in those heels? A DOMESTIC GODDESS!
LIL NAS X REMEMBERS GETTING TROLLED ON YOUTUBE
this still haunts me pic.twitter.com/WHLEciz0H9

— nope (@LilNasX) January 20, 2021
SKSKSKKK! I'm pretty sure this is the most brutal comment left on a YouTube video to this day. Jamie Donner from Japan really said to Lil Nas X: "Sit down, be humble." "Rodeo" still goes the hell off, though! #JustSayin
no way this is gonna hit a mill https://t.co/fTberZGzWl

— nope (@LilNasX) January 21, 2021
LADY GAGA EXPLAINS HER EPIC INAUGURATION BROOCH
A dove carrying an olive branch. May we all make peace with each other. pic.twitter.com/NGbgKM9XiC

— Lady Gaga (@ladygaga) January 20, 2021
Lady Gaga served some serious Hunger Games-meets-Daenerys Targaryen chic at the inauguration last Wednesday, and unsurprisingly, Twitter was in love! Oh, and don't even get me started on Michelle Obama's fit. Wow!
Cause we all needed this closer look at it... pic.twitter.com/NtFYztezwk

— Non-GMO Chocolate (@truetotruth) January 20, 2021
SHURA SHARES HER BIG PLANS FOR 2021
things i'd like to do this year...

-leave the house.
-write a record.
-make a movie.
-play football again.
-eat more wotsits.

— shura (@shura) January 21, 2021
Things I'd like to do this year: "Listen to more Shura music." Seriously, though, it's the simple things in life I'm most excited to do this 2021, so this tweet hit all kinds of different. Oh, and today I learned what a "Wotsit" is.
OLIVIA RODRIGO OFFERS TO DRIVE CARDI B TO MCDONALDS
girl i will pick u up and take u wherever u wanna go

— Olivia Rodrigo (@Olivia_Rodrigo) January 20, 2021
A friendship born from a mutual love of McDonald's is the greatest kind of friendship of all, which probably explains why I'm loving this Twitter exchange between Cardi B and Olivia Rodrigo. Just one question: Burgers or nugs?
Yaaayyy !!! Let's go to McDonald's and get happy meals ! https://t.co/wbliGbMzfJ

— iamcardib (@iamcardib) January 20, 2021
Q TEASES A SEQUEL TO "GARAGE ROOFTOP"
did you know I had two versions to garage rooftop ;). pic.twitter.com/CRt8MJBOXN

— Q (@boymeeteuphoria) January 23, 2021
To quote Frank Ocean: "I got two versions. I got twooo versions." I've been obsessed with Q's "Garage Rooftop" ever since it came out, so the thought of a sequel of sorts has me amped. Maybe 2021 isn't so terrible after all?
KID CUDI AND TIMOTHÉE CHALAMET ARE BFF GOALS
Timmy and me on New Years Eve pic.twitter.com/BCC6OoT9H8

— The Chosen One (@KidCudi) January 25, 2021
Kid Cudi and Timothée Chalamet is the bromance we deserve! From dining with Kanye West and Pete Davidson to seeing in the New Year together, Cudilamet are living their best lives together, and honestly? I'm here for it!
XYLØ REVEALS HER LOCKDOWN STRUGGLES
my days have been really up and down lately and my mental heath is wearing on me. Being locked in a 1 bedroom apt. and not seeing friends or family in so long is wild. But my friends online are the one saving grace. and music. i love you guys so much never leave me

— XYLØ (@xylo) January 25, 2021
January is always a crappy month, let alone when you add a global pandemic into the mix, so shout out to the awesome XYLØ for reminding us it's okay to not be okay during this time. Remember: We'll get through this together.
-
Follow We Are: The Guard on Twitter for more! x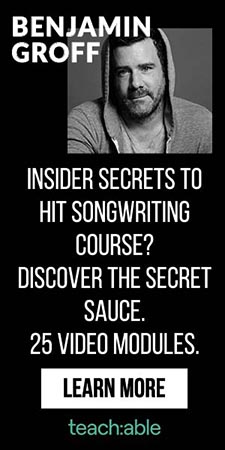 Jess Grant is a frustrated writer hailing from London, England. When she isn't tasked with disentangling her thoughts from her brain and putting them on paper, Jess can generally be found listening to The Beatles, or cooking vegetarian food.