10 TWITTER MOMENTS: CARDI B CELEBRATES HER BIRTHDAY IN SEXY STYLE
On Monday, Pitchfork published an article by Eric Harvey entitled "How Twitter Changed Music." It's a fascinating look at how the social network has altered our relationship with art (and artists) over the last decade, and I highly recommend that you read it:
"It's hard to remember musical life online before Twitter knocked down the barriers separating previously isolated social groups – musicians, critics, fans, message-boarders, industry types, bored onlookers – and let their thoughts commingle in a colossal public sphere dominated by a scoreboard of follower counts, likes, and retweets (and, more recently, the dreaded 'ratio')."
If, however, you'd sooner jump in and see what Cardi B had to tweet about her sex life this week, well, that's cool with me too! Scroll through and enjoy today's edition of We Are: The Guard's 10 Twitter Moments, featuring Cardi (obviously), Mariah Carey, Lady Gaga, and more.
-
CARDI B CELEBRATES HER BIRTHDAY IN SEXY STYLE
YAAAASS!!! I ain't get my period on my birthday! Birthday pussy on activation. I'm ready for a dickcation.

— iamcardib (@iamcardib) October 11, 2019
Thank GOD that Cardi B didn't deactivate her Twitter on her birthday like she said that she would. I mean, is this not the kind of content that you come here for?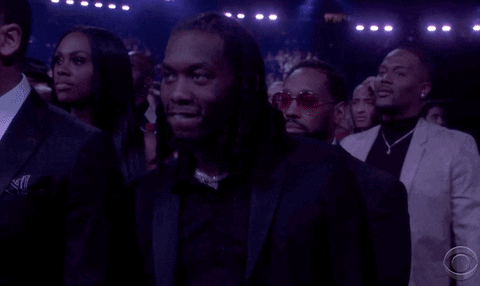 P.S. A little period blood never hurt no one. Just sayin'.
MAGGIE ROGERS PAYS TRIBUTE TO HER GUITAR
RIP to my sweet sweet martin000 who was sadly runover by a van this morning in florida. wrote a whole lot of this record on this guitar + have fought many an airline attendant to insure her safety. may the great guitar gods look down on her kindly. love you for a long time my gal pic.twitter.com/BQMLSUuOMf

— Maggie Rogers (@maggierogers) 11 October 2019
A moment of silence for martin000, please. Seriously, this is the saddest thing that I've ever seen. My thoughts are with you, Maggie Rogers.
ALISON WONDERLAND AND REZZ WENT TO SEE LANA DEL REY TOGETHER
honestly @OfficialRezz pic.twitter.com/htp5xIyJAl

— ALISON WONDERLAND (@awonderland) October 11, 2019
This video of Alison Wonderland and Rezz drinking wine together at a Lana Del Rey concert is the kind of energy that I need more of in my life. "BFF goals" doesn't cover it.
SOCCER MOMMY IS GETTING READY FOR HALLOWEEN
I would like to know how much it would cost to have my dentist give me vampire fangs. does anyone have information on this.

— soccer mommy (@sopharela) October 11, 2019
A whole-ass Halloween mood.
@Snailmailband Hard agree.
that would b so hot on u bitch

— Snail Mail (@Snailmailband) October 11, 2019
HALSEY IS PROUD OF HER FANS
stan twitter is crazy cause i met some of you in my meet and greets when you first discovered box dye and doc martins and now some of you are literally lawyers and teachers and doctors. like excuse me SAM how are u saving lives i just saw u cry to colors. ur doing great sweetie

— h (@halsey) October 13, 2019
You know what that is?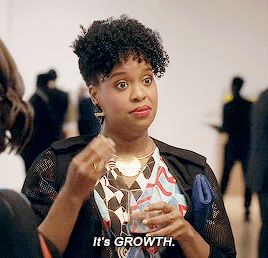 Keep thriving, Halsey stans!
BEBE REXHA STUTS HER STUFF
Pretty woman pic.twitter.com/bou4ntYXC7

— Bebe Rexha (@BebeRexha) October 10, 2019
Is it getting hot in here, or have I just watched this footage of Bebe Rexha feeling herself to Roy Orbison's "Oh, Pretty Woman" one too many times? What! A! Goddess!
CHET PORTER CHECKS HIS DMS
love getting dm's from fans letting me know what they thought of the show pic.twitter.com/NjgvJT8IsW

— chet porter (@chetporter) 11 October 2019
ROFL. I love that this is the kind of fan mail that Chet Porter has sliding into his DMs. No, really, I'd take this over unsolicited dick pics any day!
laughing at the thought of people having sex to my song that's about getting stuck in a mental state where i have no emotions and literally don't care about anything. also what does sex feel like pic.twitter.com/YjGvgaJ2hk

— chet porter (@chetporter) 15 October 2019
LIZZO AND KACEY MUSGRAVES ARE EVERYTHING
I love you, mom @KaceyMusgraves pic.twitter.com/9Mw8ZEXKdC

— #STREAMTRUTHHURTS (@lizzo) October 11, 2019
Things I love to see: THIS. For real, this video of Kacey Musgraves going full-on Kris Jenner at a Lizzo concert is everything and I'm so here for this burgeoning friendship.
MARIAH CAREY STILL ISN'T READY FOR CHRISTMAS
Guess what?#notyet pic.twitter.com/ZDtWvp91ME

— Mariah Carey (@MariahCarey) October 14, 2019
I've said it before, and I'll say it again: IF MARIAH CAREY SAYS THAT IT ISN'T CHRISTMAS YET, THEN IT DAMN WELL ISN'T CHRISTMAS YET! The Keeper of the Seasons hath spoken!
LADY GAGA HAS A QUESTION ABOUT FORNITE
What's fortnight

— Lady Gaga (@ladygaga) 15 October 2019
LMAO. Just crown this woman the Queen of Trolls, already.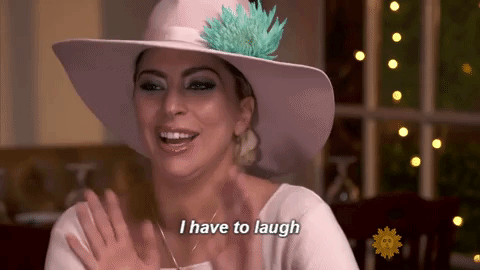 P.S. Bayonetta > Fortnite.
-
Don't forget to follow We Are: The Guard on Twitter for more! x
Jess Grant is a frustrated writer hailing from London, England. When she isn't tasked with disentangling her thoughts from her brain and putting them on paper, Jess can generally be found listening to The Beatles, or cooking vegetarian food.