10 TWITTER MOMENTS CARDI B SPEAKS OUT ON POLICE BRUTALITY
I'm going to be completely honest with you, guys. Every week I write this column with the intention of providing you with a laugh or two. But this really isn't the time for humor. We're living through a crucial moment in history. Right now, all of us need to be using our platforms to demand justice and stand up for real change. Consequently, We Are: The Guard dedicates this week's edition of 10 Twitter Moments to the many allies and activists in the music industry who have taken to social media to speak out over the last seven days. Here's hoping it encourages you to do the same. Check out the following tweets from Cardi B, Taylor Swift, Zendaya, and more.
Support the movement.#BlackLivesMatter https://t.co/LvpuYuegrr

— We Are: The Guard (@WeAreTheGuard) June 1, 2020
-
CARDI B SPEAKS OUT ON POLICE BRUTALITY
Spread pic.twitter.com/6V0HsGoTME

— iamcardib (@iamcardib) May 29, 2020
Nothing but respect for my President.
P.S. Dog walk her, Cardi.
How does targeting, profilin,beating and murdering black men with no consequence equal serving and protecting? Who's giving them justice and trust on cops ? Mind your business and eat your salad ! https://t.co/QKuAmpuDwG

— iamcardib (@iamcardib) May 28, 2020
TAYLOR SWIFT LASHES OUT AT DONALD TRUMP
After stoking the fires of white supremacy and racism your entire presidency, you have the nerve to feign moral superiority before threatening violence? 'When the looting starts the shooting starts'??? We will vote you out in November. @realdonaldtrump

— Taylor Swift (@taylorswift13) May 29, 2020
She said what she said. God, I love Political Taylor.
ZENDAYA GETS REFLECTIVE
— Zendaya (@Zendaya) May 29, 2020
Just a note Zendaya wrote the quoted tweet in 2016. Enough is enough.
SZA GIVES US A LESSON ON PRIVILEGE
I wanna have the luxury of only complaining about climate change . I wanna mind my business and advocate for veganism and the ocean like everybody else.. unfortunately I DONT HAVE THAT OPTION. What a mind fuck

— SZA (@sza) May 29, 2020
SZA really said "Check. Your. Privilege."
HALSEY PUTS US IN OUR PLACE
And fucking listen to the black people speaking. You are not there to speak over them. If they are venting their pain and anguish out loud do not speak over them. Allies are there to help when help is needed. Not take control of the narrative. there's enough of that already.

— h (@halsey) June 1, 2020
This, this, and this. Much respect to you, Halsey.
do not underplay these rubber bullets bc you have been told they are "not lethal". I had to bandage a man who looked like his entire face had exploded today. So before you say, from the comfort of your home, that we're exaggerating, please consider the injuries some have suffered

— h (@halsey) June 1, 2020
LIL NAS X HAS A MESSAGE FOR CELEBRITIES
celebrities when ppl are looting
vs when police brutality happens pic.twitter.com/hJqsVPiivN

— nope (@LilNasX) May 31, 2020
I'd be laughing if I wasn't crying. Don't forget: "Silence equals complicity."
this riot/protest situation is the same as a child being bullied at school. you are silent while they are being mistreated but upset when they finally snap back. had u spoke up while they were being mistreated they wouldn't have had to snap back. silence equals complicity.

— nope (@LilNasX) May 31, 2020
DUA SALEH ASKS FOR DONATIONS
while this is getting attention I would like to ask that you all contribute to orgs that are mobilizing around this @BlackVisionsMN @SAC_MN @reclaimtheblock @MNFreedomFund https://t.co/usJ5WznZAc

— dua saleh (@doitlikedua) May 29, 2020
We stan Dua Saleh for a reason here at We Are: The Guard. Please read. Please donate.
ARIANA GRANDE GOES PROTESTING IN LOS ANGELES
hours and miles of peaceful protesting yesterday that got little to no coverage.
all throughout beverly hills and west hollywood we chanted, people beeped and cheered along.
we were passionate, we were loud, we were loving.
cover this too please. #BLACKLIVESMATTER https://t.co/vD90CEtF94 pic.twitter.com/GZ6uKDfPM7

— Ariana Grande (@ArianaGrande) May 31, 2020
Dear white celebrities: This is how you use your platform.
VICTORIA MONÉT ON WHAT HAPPENS NEXT
"I'm not black but I see you" We want you to make sure you see us after this calms too. In courts fighting for justice, asking for action from you (the allies), in them emils asking for what's fair, in creative rooms giving u our best, in this country built on us. With respect.

— Victoria Monét (@VictoriaMonet) May 30, 2020
Amen, Victoria. Remember: All lives don't matter until black lives matter.
RIHANNA DEMANDS JUSTICE
If intentional MURDER is the fit consequence for "drugs" or "resisting arrest"....then what's the fit consequence for MURDER???! #GeorgeFloyd #AhmaudArbery #BreonnaTaylor pic.twitter.com/iK9SYkaAGb

— Rihanna (@rihanna) May 30, 2020
#JusticeForGeorgeFloyd
-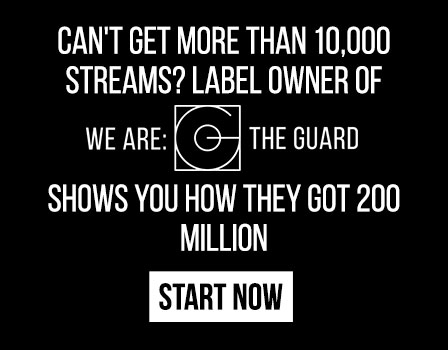 Jess Grant is a frustrated writer hailing from London, England. When she isn't tasked with disentangling her thoughts from her brain and putting them on paper, Jess can generally be found listening to The Beatles, or cooking vegetarian food.