10 TWITTER MOMENTS: CHANCE THE RAPPER HAS TERRIBLE TASTE IN MOVIES
HAPPY FOURTH OF JULY, Y'ALL! If you're looking to do a lil' light reading while you wait on your hot dogs to finish up on the grill, then you're in the right place! That's right, I'm backstreet's back (ALRIGHT!) with the second edition of We Are: The Guard's Twitter Moments to keep you entertained ahead of the fireworks later tonight! So, before those frankfurters of yours get burnt to a crisp, let's get going with the latest 280-character highlights from Chance the Rapper, Rick Rubin, Cardi B, Mark Hoppus, SZA, and more! -
CHANCE THE RAPPER HAS TERRIBLE TASTE IN MOVIES
THERES A TWEN TITANS GO MOVIE???! @TeenTitansMovie pic.twitter.com/CTSVtYVsqm

— Chance The Rapper (@chancetherapper) 2 July 2018
It's well established that Chance the Rapper has terrible taste in film (see this Twitter thread), but really, Chancelor?! You're getting THIS excited over a Teen Titans GO! movie?! It's not even like it's the original Teen Titans!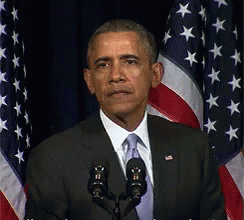 RICK RUBIN IS EXTRA
— Rick Rubin (@RickRubin) July 6, 2018
Can Rick Rubin get any more extra?! The bearded mastermind doesn't tweet for FOUR WHOLE YEARS, then out of nowhere, he returns to QUOTE HIMSELF! Legends gonna ledge, I guess?!
YOU'LL ALWAYS FIND MAGGIE IN THE KITCHEN AT PARTIES
dancing to new mixes in my kitchen HAPPY FULL MOON YALL pic.twitter.com/DLRO2JO7eB

— Maggie Rogers (@maggierogers) 27 June 2018
MAGGIE ROGERS IS TOO PRECIOUS FOR THIS WORLD AND WE DO NOT DESERVE HER! Plus, if her recent single "Fallingwater" is anything to go by, you just KNOW that the new mixes that the Pharrell protégé is seen dancing like an angel to here are going to be EVERYTHING!
CARDI B AND THE WOES OF PREGNANCY SEX
I wanna have sex but i loose my breath Soo fast

— iamcardib (@iamcardib) 2 July 2018
Cardi, gurl, I'm not even pregnant and this is the story of my life :(. MOVING ALONG SWIFTLY!
MITSKI ON HATERS
if u just heard my music for the 1st time, hi! if u didnt like it thats ok! thx for pressing play & giving it a try. sometimes I don't even press play & decide I don't like things based on, like, how they appear? weird personal associations? branding?anyway, so thx for the chance

— mitski (@mitskileaks) 27 June 2018
Me, a Mitski stan: Mitski is a picture of elegance and we could all learn a thing or two from her here when it comes to dealing with her haters. Also me, a Mitski stan: I'll cut down anyone who doesn't pledge allegiance to Puberty 2 on a daily basis.
ALICE GLASS IS THE SWEETEST
sometimes when I get sad, if i see one of my cats drinking water I just watch them drink water and i start to feel better

— ALICE GLASS (@ALICEGLASS) July 3, 2018
Alice Glass is the sweetest, and as a fellow crazy cat lady, I relate to this tweet more than I'd like to admit. P.S. Don't forget to keep your pets hydrated in this heat wave, okay?!
MARK HOPPUS HELPED TO CAPTURE SADDAM HUSSEIN
On an aircraft carrier in the Persian Gulf, I told a Navy Admiral on his way to meet with the Joint Chiefs of Staff my ideas on how to capture Saddam Hussein. https://t.co/KsKmZM4DXo

— snddoɥ ʞɹɐɯ ‍ (@markhoppus) June 26, 2018
So, it turns out that we all have Mark Hoppus to thank for the capturing of Saddam Hussein (full story here)! And here's me thinking that Tom DeLonge was the weird one out of Blink-182!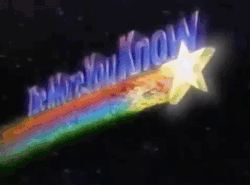 ALEC BENJAMIN IS ALL OF US
im

always

hungry

— Alec Benjamin (@AlecBenjamin) 27 June 2018
S
a
m
e.
GRATEFUL FOR SZA
Today I'm grateful for air, sunlight , the ability to breathe on my own,almond milk w sugar n vanilla even tho I'm allergic and the ability to call my mama . Pray u all live your best lives today . Love

— SZA (@sza) June 28, 2018
Blessing your Independence Day with this PSA from SZA, reminding us to be thankful for all of the little things in life. I'll tell you what I'M grateful for this Fourth of July: Solána Imani Rowe. That, and my auntie's potato salad :).
QOTSA'S JOSHUA HOMME REMEMBERS ANTHONY BOURDAIN
Tony, I miss you bad. Once, Camille was so mad at you. She was defending me. & So were you. Ariane, this was your father. Humbly yours, Joshua pic.twitter.com/sR3mwO5WBI

— QOTSA (@qotsa) 29 June 2018
Joshua Homme takes time out from touring Europe (and hopefully not kicking female photographers in the face?!) to share this beautiful letter that the late, great Anthony Bourdain wrote for his daughter after the Queens of the Stone Age frontman appeared on No Reservations back in 2011. What a dude. RIP.
-
THANKS FOR READING, Y'ALL! Oh, and until next time, why not follow We Are: The Guard on Twitter for more 280-character goodness?! x
Photo by Lewis Cameron on Unsplash
Jess Grant is a frustrated writer hailing from London, England. When she isn't tasked with disentangling her thoughts from her brain and putting them on paper, Jess can generally be found listening to The Beatles, or cooking vegetarian food.