10 TWITTER MOMENTS: CHANCE THE RAPPER JUST GOT WENDY'S TO BRING BACK SPICY CHICKEN NUGGETS
Twitter is probably the most divided place on the whole entire Internet, but last week, its user base finally came together against a shared threat: Sonic the Hedgehog's teeth. It's moments like this when I'm reminded why I love the social network so freaking much. As you're about to find out in the latest edition of We Are: The Guard's 10 Twitter Moments, however, the Sonic-Paramount Pictures saga wasn't the only drama going down in popular culture over the last seven days. Find some stable Wi-Fi, then, as you're not going to want to miss out on the following selection of 280-character highlights from entertainers including Chance the Rapper, Lady Gaga, Cardi B, Kacey Musgraves, Justin Timberlake, and more.
-
CHANCE THE RAPPER JUST GOT WENDY'S TO BRING BACK SPICY CHICKEN NUGGETS
Y'all keep asking, so here's your chance.
The people in charge say if you guys can get our tweet (this one right here) to 2 Million likes, they will bring SPICY CHICKEN NUGGETS BACK.
Let's freakin' do this! https://t.co/qrtvWXjj9V

— Wendy's (@Wendys) May 4, 2019
If the Sonic the Hedgehog saga has taught us anything, it's to never underestimate the power of Twitter. Chance the Rapper, I'm forever in your debt.
THIS IS NOT A DRILL!
Spicy Chicken Nuggets are coming back! Y'all are crazy!
That took like a day and a half! WHAT?!
We don't know when yet, gotta figure it out, but soon, and ok, LOSING IT RIGHT NOW THIS IS AMAZING!!

— Wendy's (@Wendys) May 6, 2019
LADY GAGA IS THE NEW QUEEN OF THE MET GALA
WERK! #MetGala #LadyGaga #Gaga #BrandonMaxwell #AnnaWintour https://t.co/lC5g8m0rzX

— Lady Gaga (@ladygaga) May 7, 2019
Rihanna is the de facto queen of the Met Gala, but since RiRi wasn't in attendance this year, the crown was automatically passed to Lady Gaga. Fortunately, there was no meat in sight when Mother Monster arrived on the red carpet on Monday evening.
MARK HOPPUS IS A MEME LORD
— house stark hoppus. (@markhoppus) May 3, 2019
That moment when you can't work out what's more cringe: this joke from Mark Hoppus or the fact that blink-182 are going on tour with LIL FREAKING WAYNE!
Stoked to announce our summer tour with @LilTunechi and special guest @NeckDeepuk! Pre-sale starts tomorrow at 10am. Tix available everywhere Friday. #blink182 #lilwayne https://t.co/t8U2rGFXyi pic.twitter.com/sdXYb5BHv2

— blink-182 (@blink182) May 6, 2019
CARDI B AND OFFSET GET SEXY AT THE MET
Come take the dress off me .I want you to see what I'm wearing under ;$ https://t.co/zaLrchVdqq

— iamcardib (@iamcardib) May 7, 2019
Some may say that Cardi B and Offset need to get a room, or at least learn to communicate via text message, but I personally LIVE for their sexy Twitter exchanges! Let's be honest, though, Cardi basically looked like a gigantic mattress at Monday night's Met Gala.
Can you say jaw-dropping? @iamcardib takes flight as she arrives at the #MetGala. #MetCamp #CardiB pic.twitter.com/alZDlJbud7

— The Met (@metmuseum) May 7, 2019
LIL NAS X JUST MET A WHOLE BUNCH OF FAMOUS PEOPLE
wow just met kanye, rick rubin, and brad pitt. probably should've took a picture.

— nope (@LilNasX) May 5, 2019
Me waiting for "Old Town Road (Kanye West Remix)" to drop like: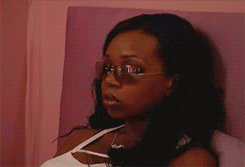 P.S. Protect Lil Nas X's continued success at all costs.
y'all mind if i enter my 16th minute of fame?

— nope (@LilNasX) May 1, 2019
KACEY MUSGRAVES TURNS INTO A LITERAL BARBIE FOR THE MET GALA
WENT CAMPING @metmuseum pic.twitter.com/A9EZFBzY87

— K A C E Y M U S G R A V E S (@KaceyMusgraves) May 7, 2019
Lady Gaga may have been the queen of the Met Gala on Monday evening, but Kacey Musgraves was without a doubt the princess. The Golden Hour artist's Barbie-inspired Moschino dress deserves to go down in Met HISTORY!
DILLON FRANCIS THINKS THAT DIPLO POSTS TOO MUCH ON INSTAGRAM
You vs the guy she tells you not to worry about pic.twitter.com/FssOIzVuwm

— Dillon Francis (@DillonFrancis) May 3, 2019
If there's one thing that I've learned after using Instagram for all of these years, it's that any male who posts more than three stories a day is a guaranteed player. Give him his credit, though, Diplo was doing us a noble public service by secretly filming Joe Jonas and Sophie Turner's wedding in Las Vegas last Wednesday.
— wes (@diplo) May 2, 2019
LIZZO AND FRANK OCEAN. THAT'S IT. THAT'S THE TITLE
That's it. That's the tweet bitch. pic.twitter.com/QGElukiCps

— |L I Z Z O| (@lizzo) May 7, 2019
I LOVE MY PARENTS!
P.S. Enjoy this video of Lizzo refusing to take off her Marc Jacobs coat after Monday night's Met Gala because it's EVERYTHING!
BYE BITCH YOU THINK IM TAKIN OFF THIS @MARCJACOBS COAT pic.twitter.com/qxXW8Yhvu8

— |L I Z Z O| (@lizzo) May 7, 2019
BRUNO MAJOR HAS FINALLY GOT A TOUR BUS
The feeling when you can finally afford your own tour bus after years of touring in a tiny van and you're really proud of yourself pic.twitter.com/7r3kLJAInE

— Bruno Major (@MrBrunoMajor) May 3, 2019
The team and I have been fans of Bruno Major for as long as we can remember, so we're really happy to see that the London artist has finally been able to upgrade his touring vehicle after years of hard labor. The Marías, on the other hand:
looking forward to the day when we can graduate from our van to a tour bus

— The Marías (@themariasmp3) May 7, 2019
JUSTIN TIMBERLAKE HAS AN ANNOUNCEMENT TO MAKE
— Justin Timberlake (@jtimberlake) May 1, 2019
HAPPY MAY, EVERYONE!
-
Don't forget to follow We Are: The Guard on Twitter for more! x
Jess Grant is a frustrated writer hailing from London, England. When she isn't tasked with disentangling her thoughts from her brain and putting them on paper, Jess can generally be found listening to The Beatles, or cooking vegetarian food.