10 TWITTER MOMENTS: CORONAVIRUS SPECIAL
Ever wondered if this generation would tweet through the apocalypse when it finally came to it? Well...it turns out...YES, YES THEY ABSOLUTELY WOULD. And that goes for our favorite bands, artists, and producers, too!!! No, really – I'd actually planned on making this column a coronavirus-free zone, but apparently CORONAVIRUS IS LITERALLY ALL ANYONE WANTS TO TALK ABOUT RIGHT NOW. Consequently, the latest edition of We Are: The Guard's 10 Twitter Moments has mutated into a COVID-19 special of sorts. It's not all darkly depressing, however. In fact, I think you'll enjoy a laugh or two while scrolling through the following tweets from Jared Leto, The Killers, Taylor Swift, and much more...
-
WE'VE OFFICIALLY REACHED PEAK JARED LETO
Walked out yesterday into a very different world. One that's been changed forever. Mind blowing - to say the least. I'm getting messages from friends and family all around the globe and catching up on what's going on.

— JARED LETO (@JaredLeto) March 17, 2020
Exclusive footage of Jared Leto leaving his silent retreat and returning to a world on lockdown: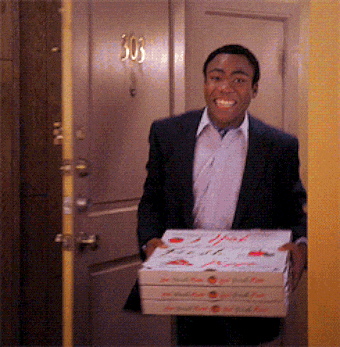 ARIANA GRANDE IS A SOCIAL-DISTANCING QUEEN
like your hip hop yoga class can fucking wait i promise

— Ariana Grande (@ArianaGrande) March 15, 2020
SHE *CLAP* SAID *CLAP* WHAT *CLAP* SHE *CLAP* SAID *CLAP*. We stan a social-distancing advocate and queen... In all seriousness – make sure to do as Ariana says and think of the vulnerable during this scary-ass time <3.
please pic.twitter.com/N9WkKyVNn1

— Ariana Grande (@ArianaGrande) March 15, 2020
THE CARDI B "CORONAVIRUS" REMIX IS THE SICK BOP WE DESERVE
— iamcardib (@iamcardib) March 17, 2020
If there's one good thing that's come from COVID-19, it has to be the Cardi B "Coronavirus" remix. It's already climbing the iTunes chart and it's looking like it'll hit #1 in the not-so-distant future. Well, a sick bop is a sick bop, right??? Everybody now! "CORONAVIRUS! SH*T IS REAL!!!"
DILLON FRANCIS HAS BOUGHT A BIDET
Day 4 of quarantine: i just wanted a clean butt pic.twitter.com/aDSPrcfLfv

— Dillon Francis (@DillonFrancis) March 17, 2020
LMAOOO. Leave it to Dillon Francis to keep us laughing during a global pandemic. I honestly thought the dude was on to something with his bidet, but now I'm thinking I'll stick to queuing around the block for my next roll of TP.
THE KILLERS SHOW US HOW TO WASH OUR HANDS
But this is. pic.twitter.com/PlyHdzo2pM

— The Killers (@thekillers) March 16, 2020
Nothing to see here, just The Killers frontman Brandon Flowers officially ENDING CORONAVIRUS with this hand-washing remix of "Mr. Brightside." "Happy Birthday" x 2 could never...
P.S. DOES HE SHAKE HIS HANDS TO THE FINAL DRUM BEAT???
MILEY CYRUS IS BACK WITH MORE HANNAH MONTANA CONTENT
Day 2 Quarantine pic.twitter.com/1oUZRi8PsJ

— Miley Ray Cyrus (@MileyCyrus) March 14, 2020
Just in case you needed another excuse to sign up to Disney+ during the quarantine.
— Miley Ray Cyrus (@MileyCyrus) March 14, 2020
DIPLO IS SELF-ISOLATING
I've been in contact with hundreds of people in the past 4 weeks & I'm staying away from the house until I am cleared of the virus. This hurts bc I miss my sons so much. Think about others in every decision you make in the coming weeks. Stay strong for the ones who can't rn pic.twitter.com/F3GWXgUhmf

— Thomas Wesley (@diplo) March 16, 2020
I'M NOT CRYING, YOU'RE CRYING! Okay – so it's not often Diplo shows us his serious side, but the man definitely wrote this tweet about going into self-imposed isolation from the heart. STAY STRONG, DIP!
JAMES BLAKE AND JAMEELA JAMIL ARE #QUARANTINEANDCHILL GOALS
Quarantining with this, bye https://t.co/37gVQdh4wL

— James Blake (@jamesblake) March 14, 2020
Now that Cuffing Season is over, we're all looking for someone to #QuarantineAndChill with. But something tells me none of us are going to get quite as lucky as James Blake. I mean – could Jameela BE any more stunning? UGH!!!
'I could avoid going outside' - James Blake

— James Blake (@jamesblake) March 12, 2020
PROTECT WEIRD AL YANKOVIC AT ALL COSTS
Hey, come on, I'm doing everything I can! https://t.co/Ty4Ux8xCS0

— Al Yankovic (@alyankovic) March 13, 2020
In Al we trust! Jokes aside – WE MUST PROTECT WEIRD AL FROM COVID-19 AT ALL COSTS! The man is a national treasure and I really think we ought to lock him in a safe house along with Betty White, Dolly Parton, and Tom Hanks...OH WAIT!
Yeah, no, sorry. Not gonna do "My Corona."

— Al Yankovic (@alyankovic) March 3, 2020
TAYLOR SWIFT WANTS US TO #BEMOREMEREDITH
For Meredith, self quarantining is a way of life. Be like Meredith. #QuarantineCats pic.twitter.com/yEHJ5c5oFi

— Taylor Swift (@taylorswift13) March 16, 2020
And finally...a word of encouragement from Taylor Swift. IF MEREDITH CAN GET THROUGH THIS, WE ALL CAN! #BeMoreMeredith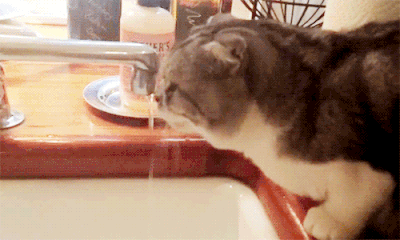 -
Until next time, why not follow We Are: The Guard on Twitter for much more? Stay safe... x
Jess Grant is a frustrated writer hailing from London, England. When she isn't tasked with disentangling her thoughts from her brain and putting them on paper, Jess can generally be found listening to The Beatles, or cooking vegetarian food.