10 TWITTER MOMENTS: DOJA CAT HAD BEEF WITH NOAH SCHNAPP
Photo by Doja Cat
Now that Elon Musk is no longer buying it, does that mean we can *finally* give Twitter over to its rightful owner: Auntie Dionne Warwick?
Yes, @jack. I am prepared to accept your offer (I assume it is on it's way to me) to become the new CEO of Twitter.

— Dionne Warwick (@dionnewarwick) November 29, 2021
Anyways… While the Tesla founder continues to cause chaos on the bird app, it's time for the latest edition of We Are: The Guard's 10 Twitter Moments, featuring Doja Cat, Alanis Morissette, Rina Sawayama, and lots more!
-
DOJA CAT HAD BEEF WITH NOAH SCHNAPP
im about to do something drastic pic.twitter.com/fPw4SuKFHZ

— im better than you (@DojaCat) July 8, 2022
Doja Cat versus Noah Schnapp versus Joseph Quinn wasn't the Internet beef I was expecting to be writing about today, but honestly? I'm very much here for the messy drama currently unfolding across social media. That said, I totally get why Doja is down bad for Eddie Munson. I MEAN, HELLO? A whole damn sex god!
practice makes perfect pic.twitter.com/yjv63A1pfp

— stranger writers (@strangerwriters) July 10, 2022
ALANIS MORISSETTE GAVE "WEIRD AL" YANKOVIC A RUN FOR HIS MONEY
and I'm here, to remind you of the grass you left when you went away… https://t.co/3ISMFESryx

— Alanis Morissette (@Alanis) July 10, 2022
Alanis Morissette going massively, massively viral on Twitter in 2021? *Kim Kardashian voice* IT'S WHAT SHE DESERVES. My grunge queen quite frankly doesn't get enough love or recognition on social media, so this "You Oughta Know" pun made me unbelievably happy. BRB, listening to Jagged Little Pill at maximum volume!
Hey! Stay in your lane! https://t.co/9wPAuWYUNy

— Al Yankovic (@alyankovic) July 11, 2022
RINA SAWAYAMA TOOK PARIS FASHION WEEK
— RINA SAWAYAMA (@rinasawayama) July 7, 2022
Rina Sawayama, Julia Fox, and Sevdaliza living their best lives at Paris Fashion Week? SCREAMING. CRYING. THROWING UP. This is almost as iconic as Florence and the Machine, Lana Del Rey, FKA twigs, and MARINA meeting in that restaurant that time. It's giving serious "You can't sit with us!" energy, and I'm here for it!
Homosexual's dream blunt rotation

— Adam (@FutureReckless) July 7, 2022
LIZZO AND V WERE FRIENDSHIP GOALS
Wait… is this real? Is V really dancing to about damn time?!?

— FOLLOW @YITTY (@lizzo) July 9, 2022
Lizzo and V's friendship really is a gift that keeps on giving, huh? Just a few months on from meeting her at the Harry Styles concert in Los Angeles, Kim Tae-hyung was seen having a blast dancing to Lizzo's "About Damn Time" in this vlog uploaded to the BTS YouTube channel. Can we agree that Lizzo nails V's cinematic camera angles?
#VIZZO https://t.co/nRguZejnmV pic.twitter.com/myoM30zSm3

— FOLLOW @YITTY (@lizzo) July 9, 2022
PHOEBE BRIDGERS CANCELED TERFS
fuck TERFs.

— traitor joe (@phoebe_bridgers) July 7, 2022
SHE SAID WHAT SHE SAID!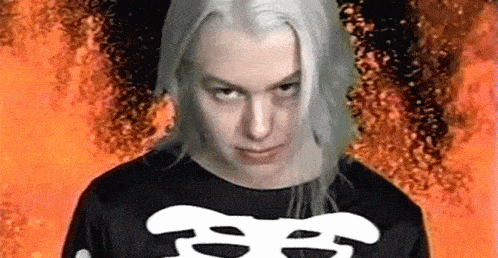 and the supreme court! pic.twitter.com/Z9okdAsQkK

— lorde's solar panel moonknight d-0 :( (@badguyintheplay) July 7, 2022
TYLER, THE CREATOR ENJOYED A HOT GIRL SUMMER
im a hot gurl

— T (@tylerthecreator) July 7, 2022
Tyler, the Creator really said: "IT'S A HOT GIRL SUMMER." For real, though, Tyler has been having a great few weeks in Europe, including scaling the beautiful Kiental Valley in Switzerland. Oh, and while we're here, can we take a moment to appreciate his hiking outfit? Who needs mountain boots when you have socks and brogues?
Keintal Valley, Switzerland pic.twitter.com/RFlr2y6hVc

— T (@tylerthecreator) July 7, 2022
LIL NAS X SAID PAIR OF KINGS WAS PEAK DISNEY
this was peak disney. a lot of y'all just wouldn't get it tho pic.twitter.com/TYaIFjFluT

— not obamas cousin (@LilNasX) July 7, 2022
DID HE STUTTER? It's always "Hannah Montana this" and "The Suite Life of Zack & Cody that," and honestly? I'm glad to see King Brady and King Boomer finally getting the love and attention they deserve. Pair of Kings was a whole damn cultural shift. Some other honorable mentions: Zeke and Luther! I'm in the Band! Lab Rats!
The reason this show had me in a chokehold pic.twitter.com/qSn5tXXZ6i

— RW (@regreg9164) July 7, 2022
THE WEEKND SEARCHED FOR DEVASTATED YOUNG FAN
can someone please find him for me? https://t.co/vWFFnZj6Rv

— The Weeknd (@theweeknd) July 9, 2022
It's really starting to feel like The Weeknd's After Hours Til Dawn Tour is cursed, huh? It was only a few weeks ago that Doja Cat had to pull out of the stadium shows due to a tonsil infection, and on Friday, the tour faced another delay due to the Rogers outage. Fingers crossed The Weeknd gets to make it up to this devastated young fan soon!
It was me bro:( pic.twitter.com/yfh80nUsoL

— 21 ✞ MAVAGE: THE SAGEMASTER (@21mavagemustdie) July 9, 2022
MEGAN THEE STALLION SHARED HER FIERCEST GLAM LOOKS
some of my favorite festival performance glam so farpic.twitter.com/gBhaiSYV0F

— TINA SNOW (@theestallion) July 6, 2022
And now we bless this week's column with some of Megan Thee Stallion's fiercest glam moments from this festival season. Megan's makeup team is for sure among the best in the game. I'm totally going to need a tutorial on how to do those diamond lids. Can we also talk about how good Megan looks with red locks? *Insert all of the fire emojis here*!
Oh yeah you was eating with that red hair please do more colorful wigs! pic.twitter.com/jNcS1HQAZc

— Unreleased Megan (@theestable) July 6, 2022
BABY QUEEN AND OLIVIA RODRIGO WERE THE BFFS WE DESERVED
"i love i love i love olivia" - one direction and me. thank you for everything liv you're so incredible pic.twitter.com/M6Y8mfXr23

— BABY QUEEN (@babyqueen) July 9, 2022
Baby Queen, Olivia Rodrigo, and One Direction? THIS IS TOO MUCH FOR ONE TWEET. Seriously, though, while Baby Queen and Olivia's time together on SOUR Tour has officially come to an end, this is obviously only the start of a beautiful friendship. Just check out those matching leather jackets? P.S. SPOT THE VAPE!
sorry that i'm holding a vape in every picture i ever take with you guys

— BABY QUEEN (@babyqueen) July 10, 2022
-
Follow We Are: The Guard on Twitter for lots more! x
Sources:
Phoebe Bridgers GIF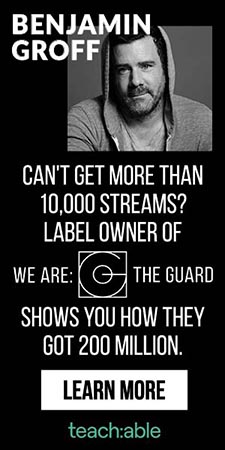 Jess Grant is a frustrated writer hailing from London, England. When she isn't tasked with disentangling her thoughts from her brain and putting them on paper, Jess can generally be found listening to The Beatles, or cooking vegetarian food.