10 TWITTER MOMENTS: DOJA CAT SENT TWITTER INTO MELTDOWN WITH A GOOFY THIRST TRAP
Photo by Doja Cat
It was Memorial Day on Monday, but rather than spend their long weekends enjoying some rare time off with their friends and families, most artists instead spent the federal holiday on their phones, tweeting. Oh, and binge-watching Stranger Things, of course. Check out the latest edition of We Are: The Guard's 10 Twitter Moments, featuring Doja Cat, Lil Nas X, Cardi B, and seven other favorites!
New season of stranger things

— FINNEAS (@finneas) May 31, 2022
stranger things s4 gettin bonkers rn

— vibegina (@DojaCat) May 30, 2022
joseph quinn fine as shit

— vibegina (@DojaCat) May 30, 2022
-
DOJA CAT SENT TWITTER INTO MELTDOWN WITH A GOOFY THIRST TRAP
— vibegina (@DojaCat) May 30, 2022
One thing about Doja Cat: She's going to post a goofy-as-hell thirst trap. Hahaha. Every detail of this photo – from the high pigtails to the chunky platform shoes – is giving me life. And I haven't even mentioned Doja's body-ody-ody-ody-ody-ody-ody-ody? Speaking of which, I really should make a start on my bikini-body workout. *Sigh*
lol pic.twitter.com/9FnOvpetJe

— vibegina (@DojaCat) May 30, 2022
LIL NAS X PAID TRIBUTE TO THE FOUNDING FATHERS OF FAST FOOD
i've finally started using my money to invest in art pic.twitter.com/7ReAT0rIr6

— MONTERO (@LilNasX) May 25, 2022
THE TASTE JUMPED OUT. It's nice to see that – rather than spending his self-made millions on diamond-encrusted cowboy hats – Lil Nas X is putting his money to good use by investing in beautifully moving artworks like this one. Much respect to Montero for using his platform to bring our attention to such masterpieces. Picasso could never.
bro got so bewildered they started speaking english on the spanish account

— SB Tang (@sbTangashima) May 27, 2022
CARDI B CASUALLY WATCHED A YACHT SINKING WHILE ON VACATION
I can't believe I'm actually watching a yacht sink pic.twitter.com/dLL3ZJJv9R

— Cardi B (@iamcardib) May 28, 2022
LMAO. This shouldn't be funny, but it really, really is :(. "Ain't no big boat that can save it? It's gawn! It's gawn! Bi bi!" The only thing I could think of while watching this video was: "Is this how Cardi B would react to the sinking of the Titanic?" And – of course – Twitter quickly delivered the edit we were all waiting for. I LOVE THE INTERNET.
You know what https://t.co/Li4CsD3sTj

— Cardi B (@iamcardib) May 29, 2022
DUA LIPA DEMONSTRATED AN INSANE YOGA HEADSTAND IN ITALY
yoginiiiiiiiii pic.twitter.com/WQGz6HPCmC

— DUA LIPA (@DUALIPA) May 29, 2022
Dua Lipa took time out from living her best life on the Italian Riviera and promoting "Potion" – her sizzling summer banger with Calvin Harris and Young Thug – to practice a bit of salamba sirsasana on Sunday. That's "supported headstand" to you non-yoginis! And here's me thinking I was flexible as I finally touched my toes this morning :(.
love from Portofino pic.twitter.com/N9yri9gFjM

— DUA LIPA (@DUALIPA) May 28, 2022
HARRY STYLES CAME OUT IN SUPPORT OF ENDING GUN VIOLENCE
End gun violence. pic.twitter.com/YNFHhmkhBG

— Harry Styles. (@Harry_Styles) May 27, 2022
No. Words. Necessary.
We're devastated for Uvalde, Texas.

Once again, gun violence has forced its way into our schools, leaving nothing but devastation, trauma, and tragedy in its wake.

We can't afford to wait for action — we must demand it now.

Join us: Text ACT to 644-33.

— Everytown (@Everytown) May 24, 2022
GRIMES WENT TWITTER OFFICIAL WITH HER MYSTERIOUS NEW BOYFRIEND
Announcing my new boyfriend, tarnished guy from @eldenring

He may not be real but our love is sincere pic.twitter.com/YD4CgHiwEt

— (@Grimezsz) May 25, 2022
Firstly: Nobody tells Elon Musk about this latest tweet from Grimes, okay? Secondly: I have to say I'm very much here for this relationship. If anybody deserves Claire's heart, it's a tarnished knight of the realm. Can we also talk about how incredible Grimes looks with red hair? She's fully bringing all of my nerdy fantasy dreams to life with this cosplay.
Only a gentleman would shade you with his shield 10/10 good choice

— Liv Boeree (@Liv_Boeree) May 25, 2022
CAMILA CABELLO LOOKED LIKE A SUPERSTAR AT THE CHAMPIONS LEAGUE
I grew up watching soccer with my family and the energy in there was SO ELECTRIC I had so much fun watching afterwards too.
Thank you so much to my team and the dancers and musicians and creatives that worked so hard on this show !!!

— camila (@Camila_Cabello) May 29, 2022
While there may have been some controversy surrounding the sound, Camila Cabello officially confirmed her global superstar status on Saturday with her colorful performance at the 2022 UEFA Champions League Final's Opening Ceremony. Is it me, or did this feel like an extended audition for the Super Bowl Halftime Show? *Side eye*
BO BURNHAM RETURNED WITH A GENIUS SEQUEL TO INSIDE
a year ago today, i released a special called inside. i've spent the last two months editing together material that i shot for the special but didn't end up using. it will be on my youtube channel in one hour. i hope you enjoy it.

— Bo Burnham (@boburnham) May 31, 2022
Bo Burnham is back with a new special, which can only mean one thing, people: SAD GIRL SUMMER APPROACHING. Look, I can already see people typing their "Big day for annoying people!" tweets about this, but you know what? I loved The Inside Outtakes. A personal highlight: "Everyone's a feminist until there is a spider around."
more like pic.twitter.com/HfjiJkD9lX

— spencie (@tukkeebum) May 31, 2022
KEHLANI AND 070 SHAKE ADORABLY CONFIRMED THEIR RELATIONSHIP
i can't tell where your hair ends and mine begins

if i ain't have all these tattoos i would think that it's your skin

if i move too quick past you, i would think it's my reflection

being this close isn't close enough

i wonder when they see just one, do they see us two? pic.twitter.com/6Dx7YRPnOK

— Kehlani (@Kehlani) May 25, 2022
The rumors have been circulating for a few months now, but Kehlani finally confirmed their relationship with New Jersey rapper 070 Shake on Wednesday. Having watched the video for "Melt," I must admit I'm absolutely obsessed with them as a couple. Not to mention this is for sure the happiest I've ever seen Kehlani. Long may it continue <3.
FKA TWIGS HUNG OUT WITH HER INTERGALACTIC NEW BESTIE MADONNA
an alien existing on earth pic.twitter.com/JUXTJaFO6s

— FKA twigs (@FKAtwigs) May 30, 2022
DROP. THE. COLLAB.
if it's going to be anything like a ray of light x LP1 inspo collab.. oh we're about to EAT

— (@wesleyollewagen) May 30, 2022
-
Follow We Are: The Guard on Twitter for more! xox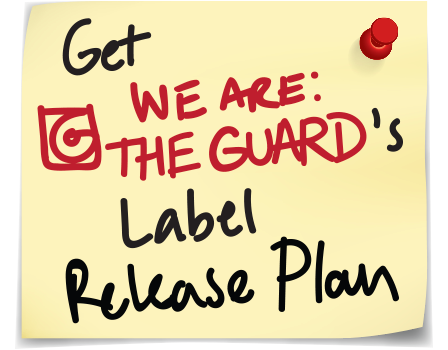 Jess Grant is a frustrated writer hailing from London, England. When she isn't tasked with disentangling her thoughts from her brain and putting them on paper, Jess can generally be found listening to The Beatles, or cooking vegetarian food.