10 TWITTER MOMENTS: DOJA CAT IS STILL NOT OVER DOBBY'S DEATH AND TBH I RELATE
There were only six words that mattered on Music Twitter™ this week, and they, dear readers, were: "I Wonder What's Inside Your Butthole."
My kid wrote a song called,
"I Wonder What's Inside your Butthole" Quite honestly, it slaps. pic.twitter.com/A65m6XeZ2r

— Lisa Shmeesa (@LisaRieffel) May 2, 2020
This is an early @blink182 song. She owes us money. https://t.co/GBKppX0qTc

— Tom DeLonge (@tomdelonge) May 3, 2020
suddenly self-conscious about my album bc if i am honest with myself it will never be this good https://t.co/om6dPerq7L

— hayley from Paramore (@yelyahwilliams) May 3, 2020
who do I talk to to get on this remix https://t.co/C6mkcT2EnH

— Thomas Wesley (@diplo) May 3, 2020
honestly not mad my album leaked. we need art. now more than ever. https://t.co/3OLdK1dtOa

— traitor joe (@phoebe_bridgers) May 3, 2020
Check out this week's edition of We Are: The Guard's 10 Twitter Moments, featuring Doja Cat, Megan Thee Stallion, Travis Scott, and plenty of others.
-
DOJA CAT IS STILL NOT OVER DOBBY'S DEATH AND TBH I RELATE
I still can't fucking believe they killed Dobby I want to vomit.

— SAY SO FEAT. NICKI MINAJ OUT NOW! (@DojaCat) April 30, 2020
Erm, mood, much?! No, really, I'm pretty sure Dobby dying literally gave my entire generation PTSD. J. K. Rowling should never be forgiven. NEVER, I TELL YOU!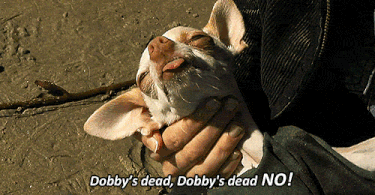 P.S. STREAM "SAY SO (REMIX)" FOR CLEAR SKIN!
— SAY SO FEAT. NICKI MINAJ OUT NOW! (@DojaCat) April 30, 2020
MEGAN THEE STALLION AND BEYONCÉ ARE HAVING A SAVAGE SUMMER
Beyoncé said it's okay to be on demon time so we having a Savage Summer

— HOT GIRL MEG (@theestallion) April 30, 2020
2019: Hot Girl Summer.
2020: Savage Summer.
Megan Thee Stallion and Beyoncé are really keeping us hotties fed, huh?!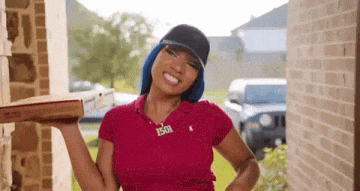 — HOT GIRL MEG (@theestallion) April 30, 2020
CHLOE X HALLE JUST MASHED UP "SAVAGE" AND "SAY SO"
@theestallion x @Beyonce x @DojaCat x @NICKIMINAJ pic.twitter.com/gB8ujo7zaP

— chloe x halle (@chloexhalle) May 1, 2020
THE VOCALS! THE TALENT! THE BEAUTY! Can someone please tell me what we did to deserve Chloe and Halle Bailey?! This is everything!
ST. VINCENT JUST SHARED AN EVOCATIVE IMAGE FOR OUR TIME
Just saw a mask blowing across Hollywood Blvd like a tumbleweed.

— St. Vincent (@st_vincent) May 3, 2020
DOLLY PARTON DID THE SEXY LEGS MEME AND OMG IT'S THE BEST
Did it work? pic.twitter.com/mMtn1DcW2n

— Dolly Parton (@DollyParton) April 29, 2020
Nothing to see here. Just Dolly Parton with the sexy legs meme to end all sexy legs meme. Jolene has 24 hours to respond.
P.S. We love a Twitter challenge Queen!
Get you a woman who can do it all pic.twitter.com/sG4OHpVgxM

— Dolly Parton (@DollyParton) January 21, 2020
HALSEY JUST COSPLAYED AS D.VA FROM OVERWATCH
another day another play pic.twitter.com/FR34WuuOcK

— h (@halsey) April 30, 2020
NERF THIS! Halsey dressing up as D.Va from Overwatch is officially giving this gamer girl life. Next up, can I request a Tracer cosplay?!
— Overwatch (@PlayOverwatch) April 30, 2020
HAPPY BIRTHDAY, TRAVIS SCOTT
Ahhhhhhhh hdhdhfhdhd bingeeeeinnnnn letsssss gettttttt

— TRAVIS SCOTT (@trvisXX) April 30, 2020
CONSIDER ME MOVED, MATTY HEALY
— (@Truman_Black) April 30, 2020
GAL GADOT COULD NEVER! Jokes aside, can we take a moment to appreciate what a total bop "What Would You Do?" by City High is?!
JASON DERULO CAN'T PRONOUNCE CARDI B'S REAL NAME
I dealt wit this my whole life https://t.co/UjRQzsnyCI

— iamcardib (@iamcardib) May 2, 2020
January, February, March, April, May, June, Jason Derulo trying to pronounce Cardi B's real name is quite literally all of us. Pro tip: Just pretend you're reciting a Harry Potter spell.
SEAN PAUL IS A NOUGHTIES LEGEND
I DID https://t.co/1cs3v3Hnai

— Sean Paul (@duttypaul) May 4, 2020
Sean Paul: Jus gimme the light and pass the dro.
13-year-old me: BUSS ANOTHA BOKKLE A MOE.
-
Until next week, why not follow We Are: The Guard on Twitter for plenty more?! x
Jess Grant is a frustrated writer hailing from London, England. When she isn't tasked with disentangling her thoughts from her brain and putting them on paper, Jess can generally be found listening to The Beatles, or cooking vegetarian food.