10 TWITTER MOMENTS: DRUNK TAYLOR SWIFT IS EVERYTHING
Between the feral hogs and the fish tube, it's safe to say that it's been a weird freaking week on Twitter!
stages of Feral Hog Twitter
1. confusion seeing everyone tweet "30 to 50 feral hogs"
2. find the tweet & assume it's satire
3. read the tweet again & realize it's for real
4. like and RT only feral hog tweets for 12 hrs straight
5. become 30 to 50 feral hogs

— Jess Dweck (@TheDweck) August 6, 2019
Anyways, while you were attempting to get to the bottom of these strange-ass memes overtaking your Twitter feed, We Are: The Guard was busy as ever scrolling through the fastest-moving social network for all of the hottest, juiciest celebrity tweets of the last seven days!
This week, we have "10 Twitter Moments" from Taylor Swift, Cardi B, Ariana Grande, Zendaya, Miley Cyrus, and more!
-
DRUNK TAYLOR SWIFT IS EVERYTHING
Threw a party to celebrate with the people who made the ME! & YNTCD videos with me- and we had so much fun that 'Drunk Taylor' is trending on Twitter. CHEERS. pic.twitter.com/HPvQlSDSBM

— Taylor Swift (@taylorswift13) 11 August 2019
Drunk Taylor Swift is officially the best thing to happen to Twitter since, well, the feral hogs and the fish tube. I'm not even joking when I say that the video of her dancing to "You Need to Calm Down" spoke to me on a personal, spiritual level.
YOU WERE SUCH A MOOD pic.twitter.com/wGeBixZGOE

— erin-leigh | never met taylor (@aquariussswift) 11 August 2019
CARDI B SPARKS A KETCHUP DEBATE
People who put their ketchup in the fridge are not to be trusted .

— iamcardib (@iamcardib) August 9, 2019
FACTS, CARDI! I've long held the belief that storing tomato ketchup in the refrigerator is the ultimate culinary sin. Seriously, who wants cold sauce poured all over their fries? ICK!
BEBE REXHA HITS BACK AT MUSIC EXECUTIVE
Picture dedicated to the music executive who said I am too old to be sexy. pic.twitter.com/56WmE4d01e

— Bebe Rexha (@BebeRexha) 12 August 2019
DRAG HIM, BEBE! No, really, what the f*** was this music executive thinking? "Too old to be sexy?" SHE'S 29! Plus, JUST LOOK AT HER! The woman is literally a goddess!
KEHLANI HAS THE BEST ASSISTANT EVER
MY ASSISTANT IS SO WONDERFUL I CANT IM CRYING. i went out of town and she knew i would miss my daughter more than anything look what she did i'm going to bawl pic.twitter.com/Kfu2Dj4Qb9

— Kehlani (@Kehlani) 7 August 2019
I'M NOT CRYING, YOU'RE CRYING! Jokes aside, this is the purest, most wholesome thing that I've seen all week. Give that assistant a raise, already!
LIZZO AND MEGAN THEE STALLION CELEBRATE HOT GIRL SUMMER
HOUSTON WE HAVE A PROBLEM @theestallion pic.twitter.com/aY1wF62Oo2

— |L I Z Z O| (@lizzo) August 8, 2019
Another week, another video of Megan Thee Stallion twerking – this time with help from a certain Melissa "Lizzo" Jefferson. HOT GIRL SUMMER FOREVER, BIATCH!
P.S. I'd give my right kidney for these two to collab.
P.P.S. Why is this such a bop?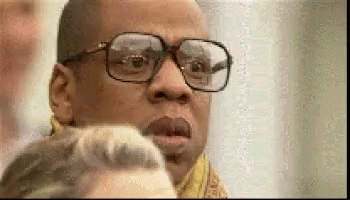 MIKE POSNER WAS BITTEN BY A RATTLESNAKE
Whatup doe!!! Crazy day yesterday! I had just crushed 16 miles and was going for 8 more when I got but by a baby rattlesnake! That venom is no joke! I got to the hospital and got the anti-venom in time. pic.twitter.com/cZexlVNkFq

— mikeposner (@MikePosner) 8 August 2019
HOLY S***! That rattlesnake really wasn't playing around when it bit Mike Posner! It's awesome to see that the dude is so focused on his recovery, though! Here's hoping that it's only a matter of time before he's back walking again!
From 24 miles per day to using this walker to get to bathroom. I'm on my way back. Gonna rebuild with patience and equanimity. pic.twitter.com/I2HYPmMO7L

— mikeposner (@MikePosner) 10 August 2019
NORMANI'S UBER EATS FAIL
I have legit been waiting on my food through Uber Eats for over an hour and I find out that I forgot to change the location so the poor guy is driving around Canada looking for me while I'm in a whole other city

— Normani (@Normani) 7 August 2019
Normani better give her Uber Eats driver a big-ass tip when he finally arrives at her door with her food in September! And to think that she was probably sitting there hellah pressed at the fact that he was late, LMAO!
ARIANA GRANDE HAS PACKING ANXIETY
me: nervously pacing around my room wondering what to pack when i KNOW i'm going to wear a merch crewneck and boots every day

— Ariana Grande (@ArianaGrande) August 12, 2019
Ariana Grande is literally me every time that I pack for a vacation. I don't CARE that I'm only leaving the house for a week – I'm going to take 24 pairs of shoes, 12 evening dresses, and my entire underwear collection if it kills me.
ZENDAYA'S AWKWARD EMO PHASE IS GIVING ME LIFE
I truly hate this damn app sometimes...
I've worked to hard for this shit lmao https://t.co/hQVTY5AqOg

— Zendaya (@Zendaya) 8 August 2019
If there's one thing that I've learned from writing this column, it's this: TWITTER NEVER FORGETS! Let's be honest, though, who DIDN'T go through that awkward emo phase in their teen years? Extra points for those deep-fried selfies!
MILEY CYRUS TWEETS AFTER BREAKUP
Life's a climb... but the view is great. pic.twitter.com/mE8lYlfCMQ

— Miley Ray Cyrus (@MileyCyrus) 11 August 2019
Are you tryna kill me with that caption, Miley? My heart literally can't take much more! RIP, LILEY! LOVE IS DEAD!
P.S. Bring on the breakup album!
— Miley Ray Cyrus (@MileyCyrus) August 12, 2019
-
Don't forget to follow We Are: The Guard on Twitter for more! x
Jess Grant is a frustrated writer hailing from London, England. When she isn't tasked with disentangling her thoughts from her brain and putting them on paper, Jess can generally be found listening to The Beatles, or cooking vegetarian food.