10 TWITTER MOMENTS: EMINEM FINALLY MADE IT TO THE OSCARS
Our faves are just like us. They eat and drink just like us. They aim to get a minimum of seven hours of sleep just like us. And they make their brooms stand upright just like us.
well my broom fell over so

— Kehlani (@Kehlani) February 11, 2020
The Broom Challenge wasn't the only topic dominating celeb social media this week, however, as we're about to find out in the latest edition of 10 Twitter Moments. Just remember to give @WeAreTheGuard a follow in return for bringing you the following tweets from Eminem, BTS, Doja Cat, and more.
-
EMINEM FINALLY MADE IT TO THE OSCARS
Look, if you had another shot, another opportunity... Thanks for having me @TheAcademy. Sorry it took me 18 years to get here. pic.twitter.com/CmSw2hmcZo

— Marshall Mathers (@Eminem) February 10, 2020
I think we can all agree Scorsese put it best when it came to Eminem's surprise (okay, entirely random) performance of "Lose Yourself" at the Oscars on Sunday:
But at least we got some Eminem-Elton content out of it!
I got to see my Uncle Elton tonight at the Oscars. Congrats on your win too, Sir! @eltonofficial pic.twitter.com/9HsQHvGzM4

— Marshall Mathers (@Eminem) February 10, 2020
REBECCA BLACK IS THRIVING
— Rebecca Black (@MsRebeccaBlack) February 11, 2020
REBECCA BLACK SNAPPED! No, really – I'm SO happy to see the "Friday" singer thriving after all the sh*t the Internet threw at her over the last nine years. Can we also talk about how good she looks with short hair?
okay so i just got back on twitter and i am just so blown away and confused and grateful at the messages you guys have been sending to me in response to this. i could have never imagined support like this. that you a million times i just wanna cry!! (happily!!!) https://t.co/SOxFLJhjD9

— Rebecca Black (@MsRebeccaBlack) February 11, 2020
BTS CONGRATULATE THE PARASITE CAST AND CREW ON THEIR OSCAR WINS
— (@BTS_twt) February 10, 2020
BTS congratulating their Parasite compatriots on their Oscars wins? WE LOVE TO SEE IT <3!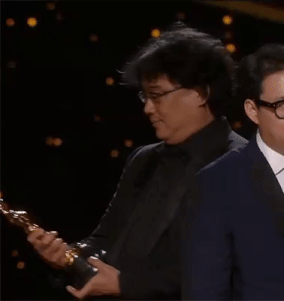 CHARLI XCX HAS A QUESTION
are tweets art??

— Charli (@charli_xcx) February 8, 2020
Me every time I tweet a Charli XCX lyric.
JOHN LEGEND, EVERYBODY
Do they pay you for these dumb takes or is this something you do for fun

— John Legend (@johnlegend) February 10, 2020
DRAG HIM, JONATHAN!
P.S. CHRISTINE, TOO!
What a dumb fucking tool you are, your family is embarrassed. At gatherings they're literally like "how's Jon doing that little dumb fuck tool" and everyone goes "yeah we don't care he's a fucking dumb shit" - come say hi if you're out tonight https://t.co/Smxy2V7qwA

— christine teigen (@chrissyteigen) February 10, 2020
SAM SMITH JUST DISCOVERED A KID WITH AN INCREDIBLE VOICE
WHO IS THIS KID!!!!!? YOU ARE OUT OF THIS UNIVERSE WHOEVER YOU ARE pic.twitter.com/4zHfaXVSw0

— Sam Smith (@samsmith) February 8, 2020
OMG! This kid is absolutely incredible! And the best of all? Twitter has officially identified him! Everyone go support the amazing Carl Malone Montecido from the Philippines IMMEDIATELY!
LIL NAS X IS ABOUT TO DROP THE REMIX TO END ALL REMIXES
y'all ready??!! pic.twitter.com/EjZqTGVzeS

— nope (@LilNasX) February 10, 2020
King, I WAS BORN READY! This is going to be the Lil Nas X remix to end all Lil Nas X remixes! Billy Ray Cyrus could never!
We have no idea what is going on but this is the greatest https://t.co/LnNvIXTsHR

— The Wiggles (@TheWiggles) February 10, 2020
DOJA CAT IS NOT A FAN OF THIS EMOJI
Great. Now there's a yawn emoji. Thanks apple. Who the fuck idea was that? Now people can express in a whole new way that my songs are trash.

— DOJISHA (@DojaCat) February 9, 2020
Erm, I'm sorry, but – who would have the AUDACITY to tweet Doja Cat with a YAWN EMOJI? It's fire or nothing when it comes to this boss b*tch!
GRIMES IS A PREGNANT VIRGIN
I am a virgin

— ༺GRIMES༻ (@Grimezsz) February 7, 2020
Grimes is a virgin? IT'S A CHRISTMAS MIRACLE! Just one question: Does this mean Claire (sorry, c) is about to give birth to Jesus 2.0?
WBK pic.twitter.com/9BUeDWWoKw

— NO 10 days away from MISS_ANTHROP0CENE (@luunael) February 7, 2020
CARDI B REVEALS HER DIET SECRETS
This Dick and rice diet doing me good

— iamcardib (@iamcardib) February 10, 2020
FINALLY! The secrets to Cardi B's glowing skin and tiny waist are revealed! Meanwhile, Offset is reading this tweet like: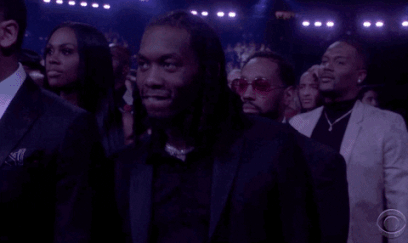 The way I be putting this nikka to sleep for hours.......I'm naming my pussy Benadryl .

— iamcardib (@iamcardib) February 11, 2020
-
Until next week, stans, don't forget to follow We Are: The Guard on Twitter for more. x
Jess Grant is a frustrated writer hailing from London, England. When she isn't tasked with disentangling her thoughts from her brain and putting them on paper, Jess can generally be found listening to The Beatles, or cooking vegetarian food.