10 TWITTER MOMENTS: GRIMES IS WRITING A FANTASY NOVEL
I have a love-hate relationship with Twitter. On the one hand, I hate that it's where the President of the United States is able to post dumb memes like this...
— Donald J. Trump (@realDonaldTrump) January 6, 2019
...on the other hand, I love that I'm able to stalk my favorite bands, artists, and producers around the clock without having to leave my couch except for a bag or two of Flamin' Hot Cheetos. On that note, if you're looking to get a load of the best of celebrity social media without having to deal with any of the political bullsh*t, then you'll be pleased to hear that you're in the right place. Just grab some savory snacks, as it's time to scroll through this week's edition of We Are: The Guard's 10 Twitter Moments, featuring Grimes, Post Malone, John Legend, and more.
-
GRIMES IS WRITING A FANTASY NOVEL
It centers around lesbian romance between a demon named War and an angel named Peace.. Set in a biological simulation run by AI 'gods'. Pop stars r human-ai hybrid 'angels' (art angels) who are the tether between the gods (who are generating/play in the sim/game) & human "npc's"

— GRIMES (@Grimezsz) January 8, 2019
Not only are we getting an album from Grimes in 2019, but it appears as though we're getting a fantasy novel from her too. Okay, so I admit that this synopsis sounds suspiciously like a Tesla Bro's wet dream what with the whole lesbian angel-demons and AI pop stars, but let's face it – this is Grimes and Elon Musk's simulation and we're just living in it.
HOZIER IS A MYTHOLOGICAL CREATURE
My legs are somewhere in the water behind me, I'm just leaning in for a quick snap relax https://t.co/pQUGFM2vdk

— Hozier (@Hozier) January 4, 2019
Well, this is quite astonishing. What Hozier lacks in legs, he apparently makes up for in impossibly long arms according to this photo that he recently took with fans who were lucky enough to catch the Irish crooner "in the wild." When you think about it, though – with a voice like that, it really should come as no surprise that this man is some kind of mythological creature.
TYLER, THE CREATOR WAS A STARBUCKS BARISTA
2007-2010 / Hawthorne, CA pic.twitter.com/hJ3hoR5DPK

— Tyler, The Creator (@tylerthecreator) 3 January 2019
With their endless cars, cash, and clothes, it can be easy to forget that, once upon a time, celebrities were just like us. Case in point: Tyler, the Creator, who between 2007 and 2010, worked as a barista at his local Starbucks in Hawthorne, California. I'm crying just thinking about how much discounted iced coffee I could get with that Partner Card.
PHOENIX SUPPORT ALEXANDRIA OCASIO-CORTEZ
@AOC ,
Congratulations on being the youngest woman ever being elected to Congress!
Tendrement, Phoenixhttps://t.co/iJSOSmmCnG@MollyRingwald

— Phoenix (@wearephoenix) January 4, 2019
Can this news story get any better?! Like Molly Ringwald and Ally Sheedy inducting her into the Brat Pack wasn't awesome enough...
— ally sheedy (@allysheedy1) January 4, 2019
...Alexandria Ocasio-Cortez now also has the support of Phoenix following THAT "video smear." Don't you just love the taste of salty conservative tears in the morning?!
LADY GAGA SERVES LEWKS WITH HER GOLDEN GLOBE
— Lady Gaga (@ladygaga) January 7, 2019
Pretty much the whole of Twitter was in agreement that Lady Gaga was robbed at the Golden Globes on Sunday night, but while she may have lost out on some of the bigger awards of the evening, Mother Monster was nevertheless happy to serve lewks with the one gong that she did scoop for Best Original Song. And let's not forget that there's always the Oscars, right?!
LIZZO IS PLAYING COACHELLA
Guess what? @coachella pic.twitter.com/QCZt4FilyY

— |L I Z Z O| (@lizzo) January 3, 2019
Am I finna blow my life savings on a ticket to Coachella just to see Lizzo play the flute and hit the shoot live and in person?! YOU'RE GODDAMN RIGHT I'M FINNA! Lizzochella, HERE I COME!
HAVE U EVER SEEN A BITCH PLAY FLUTE THEN HIT THE SHOOT? pic.twitter.com/aVy3E6kIVF

— |L I Z Z O| (@lizzo) October 20, 2018
POST MALONE NEEDS PROTECTING AT ALL COSTS
If y'all are actually my fans and friends and love me and want me to be mentally stable, can y'all please let me live? I'm trying my best here. That's all I can do.

— Beerbongs & Bentleys (@PostMalone) January 6, 2019
LEAVE POST M-ALONE!
We must protect Post Malone at all costs. The beerbongs & bentleys rapper went through enough in 2018 (Plane drama! Car crash! Armed robbery!) and the last thing that he needs is a bunch of haters coming along and sh*tting on his 2019. Someone cheer this man up with an unlimited supply of Olive Garden breadsticks, already!
TROYE SIVAN LIVES HIS BEST LIFE AFTER THE GOLDEN GLOBES
Anyone for round 2? pic.twitter.com/eknULToP1C

— troye (@troyesivan) January 7, 2019
Nothing to see here, just Troye Sivan living his best life after the Golden Globes on Sunday night. That said, is anyone else low-key disappointed that Troye didn't wear this dress while walking the red carpet?! Timothée Chalamet's glitter harness was enough hotness for one evening, I guess.
ST. VINCENT IS PRODUCING A SLEATER-KINNEY ALBUM AND OMG
2019. @sleater_kinney produced by St. Vincent. https://t.co/dYEUDRvwHc pic.twitter.com/MOH6rpk5tj

— St. Vincent (@st_vincent) January 8, 2019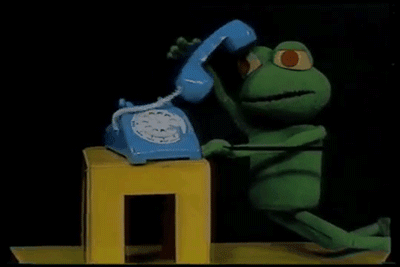 JOHN LEGEND IS A LEGEND
To everyone telling me how courageous I am for appearing in the doc, it didn't feel risky at all. I believe these women and don't give a fuck about protecting a serial child rapist. Easy decision.

— John Legend (@johnlegend) January 4, 2019
Once again, John Legend lives up to his second name following on from his appearance on Lifetime's documentary Surviving R. Kelly. The man is a true ally to females the world over and I genuinely wish that he could marry each and every one of us. We all know that there's only one woman for him, though:
I just finished it as well. Proud of john but so in awe of the strength and courage of the women involved, who survived and told their stories. I wish I could be as eloquent as John but - fuck R Kelly. #MuteRKelly https://t.co/629MAyo70z

— christine teigen (@chrissyteigen) January 7, 2019
-
Until next week, why not follow We Are: The Guard on Twitter for more?! x
Jess Grant is a frustrated writer hailing from London, England. When she isn't tasked with disentangling her thoughts from her brain and putting them on paper, Jess can generally be found listening to The Beatles, or cooking vegetarian food.