10 TWITTER MOMENTS: HALLE BAILEY FINISHES SHOOTING THE LITTLE MERMAID
I'm going away for a couple of days next week, which means I won't be around to bring you We Are: The Guard's 10 Twitter Moments! Rest assured I'll be with you in spirit, though, stealthily scrolling through Cardi B's feed while pretending to look for our hotel directions! Check out the following tweets from Halle Bailey, Shawn Mendes, The Weeknd, and more, and I'll see you in a fortnight!
-
HALLE BAILEY FINISHES SHOOTING THE LITTLE MERMAID
and just like that..that's a wrap after auditioning for this film when i was 18 just about to turn 19 , to now finishing filming through a pandemic when i turned 21 ..we have finally made it...i feel so grateful to have experienced this film in all of its glory.. pic.twitter.com/UtbyX5tS6a

— Halle (@HalleBailey) July 12, 2021
OMGGG! It feels like it's been years in the making, but finally, The Little Mermaid is wrapped! Judging by this stunning, radiant photo, Halle Bailey is going to be nothing short of a perfect Ariel! BRB, booking tickets for my local midnight screening already! P.S. CHLOE X HALLE FOREVER!
i love you so much and i am SO PROUD OF YOU my halle pic.twitter.com/ZzKNKDxrri

— Chlöe (@ChloeBailey) July 12, 2021
SHAWN MENDES IS LOVING THESE SEXY SILK SHIRTS
l'm listening https://t.co/KW2QDLhjtv

— Shawn Mendes (@ShawnMendes) July 11, 2021
LMAOOO! Okay, so if I'm being completely honest, Shawn Mendes isn't usually my cup of tea, but in these fits? NOW WE'RE TALKING! Camila Cabello better be adding these sexy silk shirts to her Amazon shopping cart as I type this! The Mendes Army is in serious need of some more chest-hair content!
 

 

 

View this post on Instagram
THE WEEKND REVEALS THE DAWN IS OFFICIALLY COMING
XO #1 ... the dawn is coming

— The Weeknd (@theweeknd) July 7, 2021
BRING ON THE DAWN, BABY! From the suit, to the bandages, to the ridiculously creepy plastic surgery, After Hours was everything, but I'm so ready for this next era from Abel Tesfaye! I can't be the only one hoping it's going to be all romance and love songs for Angelina Jolie, right? RIGHT?
really proud of this one. wow...

— The Weeknd (@theweeknd) July 13, 2021
CARDI B THREW KULTURE A PRINCESS PARTY
This that up to no good face pic.twitter.com/D7TKRhEUSQ

— iamcardib (@iamcardib) July 12, 2021
That moment when a three-year-old throws a more extra party than you could ever dream of! Everything about Kulture's princess-themed birthday bash looked so over-the-top, and, honestly? I'm here for it! Don't act like you wouldn't do it for your kid if you were half as rich as Cardi B and Offset!
Listen imma live my childhood dreams thru my kids

— iamcardib (@iamcardib) July 11, 2021
MEGAN THEE STALLION INVITES THE HOTTIES TO HER GRADUATION
I really want some of my hotties to come to my graduation

— TINA SNOW (@theestallion) July 12, 2021
Me if invited to Megan Thee Stallion's graduation: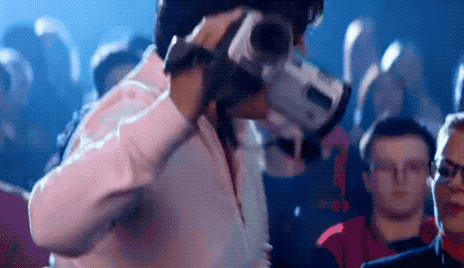 My college experience has been a roller coaster! I started at PV went to some community colleges in between and I'm ending at TSU. Don't get discouraged! You can chase your dreams and your education at the same time

— TINA SNOW (@theestallion) July 12, 2021
RINA SAWAYAMA BEGINS FILMING JOHN WICK 4
and so it begins @JohnWickMovie @Lionsgate #johnwick4 pic.twitter.com/oRaxBkZou7

— RINA SAWAYAMA (@rinasawayama) July 7, 2021
RINA SAWAYAMA IS HOLLYWOOD-BOUND, B*TCHES! Just give her all of the Golden Globes and Academy Awards, already! Don't get me wrong, I love, love, love me some Keanu Reeves action, but I'm confident the "Chosen Family" singer is going to absolutely kill this movie! GO GET 'EM, RINA! #JohnWick4
John Wick 4 now in production having the best time on set #JohnWick4 @JohnWickMovie @Lionsgate pic.twitter.com/4YWNfbntm7

— RINA SAWAYAMA (@rinasawayama) July 9, 2021
MACHINE GUN KELLY SUPPORTS HIS WIFEY
wifey just dropped a fire movie i'm prada her pic.twitter.com/ZjIrR2dx2B

— blonde don (@machinegunkelly) July 7, 2021
Machine Gun Kelly referring to Megan Fox as "wifey?" ERM, EXCUSE ME WHILE I SPONTANEOUSLY COMBUST! I'm not even ashamed to admit I'm more invested in this relationship than my own! Travis Barker and Kourtney Kardashian could quite literally never! P.S. This movie genuinely looks pretty damn awesome?
TYLER, THE CREATOR THANKS FANS FOR THE LOVE
mannnn from the piano covers to the nuanced fan art to the articulation of why yall like specific moments to just listening in itself, i appreciate it all. im still as passionate as i was when i was a kid, so the applause is yes. thank you.

— Tyler, The Creator (@tylerthecreator) July 12, 2021
I'm going to go ahead and say it: CALL ME IF YOU GET LOST is not only Tyler, the Creator's best album of his career, it's also the best album of the year so far! The fact it's getting so much love on Twitter and beyond is quite frankly the Cherry Bomb on top! Bring on the tour, Mr. Baudelaire!
some of yall still weird tho haha

— Tyler, The Creator (@tylerthecreator) July 12, 2021
GRIMES DANCES WITH X Æ A-II MUSK
Weirdly choreography seems to be an inherent human joy as opposed to a learned one, I suppose there are a lot of evolutionary social advantages ! pic.twitter.com/EHOXz1ZSzV

— ☾laire de ☾une (@Grimezsz) July 8, 2021
ARE YOU FREAKIN' KIDDING ME, GRIMES? This is the cutest, sweetest, most adorable thing I've ever seen in my life! X Æ A-II Musk is the hype man each and every one of us deserves! Oh, and can we also talk about the fact "Shinigami Eyes" is sounding like an absolute banger? I NEED IT IN MY LIFE!
This little kid loves to dance like his father :)@elonmusk pic.twitter.com/5p5G7bVQOL

— Ali Keramati (@AliKeramati10) July 8, 2021
DIONNE WARWICK IS QUEEN OF THE MEMES
I am trying to learn about MeMes. I want to make one on my own with this photo. What would you create? pic.twitter.com/d4ia3IleBt

— Dionne Warwick (@dionnewarwick) July 8, 2021
PROTECT DIONNE WARWICK AT ALL COSTS!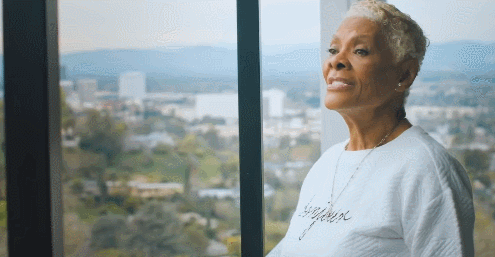 I love it. https://t.co/UDXoYlRwJL

— Dionne Warwick (@dionnewarwick) July 8, 2021
-
Don't forget to follow We Are: The Guard on Twitter for more! xo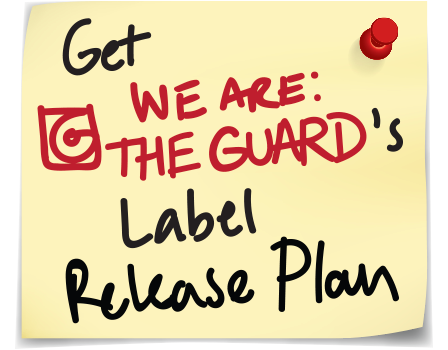 Jess Grant is a frustrated writer hailing from London, England. When she isn't tasked with disentangling her thoughts from her brain and putting them on paper, Jess can generally be found listening to The Beatles, or cooking vegetarian food.