10 TWITTER MOMENTS: HARRY STYLES BROKE THE INTERNET AND WIKIFEET
Photo by Anthony Pham
This week on Twitter: "Little Miss!"
little miss is me pic.twitter.com/dWRSg49bX9

— mariah (taylor's version) (@alltooriah) July 12, 2022
— The Notorious J.O.V. (@whotfisjovana) July 18, 2022
— little miss (@littlem1ssss) July 18, 2022
I FEEL SO SEEN!
Check out the latest edition of We Are: The Guard's 10 Twitter Moments, featuring Harry Styles, Grimes, Lil Nas X, and more!
-
HARRY STYLES BROKE THE INTERNET AND WIKIFEET
Love On Tour. Cologne. July, 2022. pic.twitter.com/sDvjt3Rram

— Harry Styles. (@Harry_Styles) July 25, 2022
Harry Styles taking time out from Love on Tour to serve toes? ACTUAL NAKED TOES? Perhaps I'm finally beginning to understand why people develop foot fetishes? Oh, and did I also mention I'm suddenly an ice-bath enthusiast? Anyways, excuse me while I go and give Harry a five-star rating on WikiFeet!
TOES FOR FREE UR UNSERIOUS

— soph (@cinemabIues) July 25, 2022
GRIMES COSPLAYED AS AN ELVEN QUEEN
Enemies with benefits pic.twitter.com/XFrOH8GCQU

— (@Grimezsz) July 20, 2022
Firstly, did anybody else notice that Mr. Baby Daddy himself, Elon Musk, liked this tweet? *Shifty eyes* Secondly, can somebody cast Grimes in the upcoming The Lord of the Rings: The Rings of Power series, already? I'm confident she'd absolutely slay as an Elven Queen. However, she does need a better sword!
The Sephiroth > Malfoy > Griffith > Sauron pipeline I love this archetype lol https://t.co/qGTH1eNYZr

— (@Grimezsz) July 23, 2022
LIL NAS X TRANSFORMED INTO MARILYN MONROE
marilyn monteroe pic.twitter.com/aqqdrHj79c

— obamas cousin again (@LilNasX) July 21, 2022
Forget Kim Kardashian turning up to Met Gala in the "Happy Birthday, Mr. President" dress. This is the kind of Marilyn Monroe content I like to see. Lil Nas X is really out here looking like a whole Hollywood legend. And best of all? No historical garments were harmed in the making of this photoshoot!
Kim kardashian looking at that dress right now like. pic.twitter.com/QMP3Zb1Sid

— certified dawg (@hotdadyyyy) July 21, 2022
SABRINA CARPENTER ENTERED HER SLUT ERA
I'm a slut

— Sabrina Carpenter (@SabrinaAnnLynn) July 21, 2022
Sabrina Carpenter in her Slut Era? I love, love, love to see it. Following the love-triangle drama between Sabrina, Olivia Rodrigo, and Joshua Bassett, it's genuinely awesome to see Sabrina reclaiming her narrative like this. *Screams* "Now I'm a homewrecker, I'm a slut/I got death threats fillin' up semitrucks!"
i endorse this https://t.co/oQSojuzvlm

— KIM PETRAS (@kimpetras) July 21, 2022
JACK HARLOW BECAME A PESBIAN
Ever since I became a Pesbian my life has been amazing

— Jack Harlow (@jackharlow) July 22, 2022
Me every time my king Jack Harlow tweets anything:
Me laughing in hopes you give me some dick: pic.twitter.com/XsTJGjEcEw

— maxine (@mvxangel) July 22, 2022
LADY GAGA EMBARKED ON THE CHROMATICA BALL
STAY SAFE DRINK WATER ITS HOT OUT THERE NO DRUGS I LOVE YOU pic.twitter.com/xWu33nqh7K

— Lady Gaga (@ladygaga) July 24, 2022
Lady Gaga really said: "Drugs? Where we're going we don't need no drugs." Judging by the photos and videos posted across social media over the last few days, The Chromatica Ball is shaping up to be everything we hoped it'd be and more. The sets? The outfits? The choreography? TALENTED! BRILLIANT! INCREDIBLE!
we came to the conclusion that the chromatica ball is the best event of the year @ladygaga
pic.twitter.com/giCI44lUYq

— Ronald || FOLLOW ME GAGA (@thefameofartpop) July 24, 2022
MAGGIE ROGERS FORMED THE HOLY TRINITY
ur new favorite band pic.twitter.com/SZeid9eWGg

— Maggie Rogers (@maggierogers) July 22, 2022
It's the way Josie and the Pussycats have nothing on Maggie Rogers, Phoebe Bridgers, and Rina Sawayama for me? I'm pretty sure this is the Holy Trinity in human-flesh form? Tag yourselves, I'm the random dude in the background looking totally overwhelmed in the physical presence of all of these icons. LOL!
Posted it on reddit and someone thought you were Charlie's Angels pic.twitter.com/F8dt5qE6DY

— Roel (@Roelheid) July 23, 2022
LIZZO LOOKED PRETTY IN PINK
I'm sexy pic.twitter.com/KwcHYxeVsW

— FOLLOW @YITTY (@lizzo) July 23, 2022
I KNOW THAT'S RIGHT. Lizzo is officially a bad bitch, and the best part? She kind of makes me feel like one, too. Can we also take a moment to appreciate how good she looks in this pink summer dress? I'm going to need Lizzo to drop the link, already. P.S. Stream Special for clear skin and healthy crops!
WE BEAT THE PROJECTIONS BITCH!!! MY HIGHEST EVER CHARTING ALBUM YET!!!

Thank you thank you thank you thank you for loving #special

— FOLLOW @YITTY (@lizzo) July 24, 2022
MARIAH CAREY HAD NO TIME FOR THIS HEAT
And it still is pic.twitter.com/nwc9qZqtUO

— Mariah Carey (@MariahCarey) July 22, 2022
LMAO. I'm pretty sure there's a Mariah Carey reaction meme for every mood or situation in life. As somebody with no time for this 100-degree heat, I very much approve of this message. Like, can you please hold that thought and get back to me when the sun isn't cooking me alive? KTHXBAI!
This heat has been unbearable… #lambily pic.twitter.com/wTYlvzDyhI

— MC (@onlymariahcarey) July 22, 2022
WET LEG FOUND A FAN IN BARACK OBAMA
— Wet Leg (@wetlegband) July 26, 2022
Barack Obama dropping his indietastic summer mixtape like: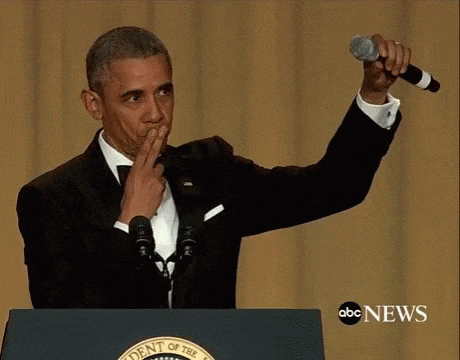 Every year, I get excited to share my summer playlist because I learn about so many new artists from your replies—it's an example of how music really can bring us all together.

Here's what I've been listening to this summer. What songs would you add? pic.twitter.com/9OgPq0SRy4

— Barack Obama (@BarackObama) July 26, 2022
-
Follow We Are: The Guard on Twitter for more! xo
Sources:
Confused Laughter Meme
Barack Obama GIF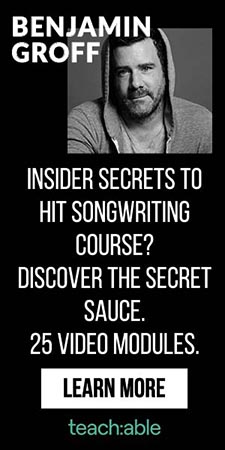 Jess Grant is a frustrated writer hailing from London, England. When she isn't tasked with disentangling her thoughts from her brain and putting them on paper, Jess can generally be found listening to The Beatles, or cooking vegetarian food.