10 TWITTER MOMENTS: HARRY STYLES REFLECTS ON #10YEARSOF1D
Between Kanye West announcing his plans to divorce Kim Kardashian and Grimes calling out a trolling Elon Musk, it goes without saying it's been a dramatic seven days on Music Twitter. My only question is: Have these couples never heard of communicating with each other over WhatsApp? Anyways, while Kanye and Elon were out here being messy bihs, the team and I were busy as ever scrolling through the TL for the top tweets of the last week. Cancel your Hump Day plans, then, as it's time to check in with the latest edition of We Are: The Guard's 10 Twitter Moments, featuring Harry Styles, Lil Uzi Vert, Halsey, and more!
-
HARRY STYLES REFLECTS ON #10YEARSOF1D
I've had the pleasure of meeting and working with some of the most incredible people, and gained friendships that I know I will treasure for the rest of my life. None of this would be possible without the support you've given along the way.

— Harry Styles. (@Harry_Styles) July 23, 2020
Me definitely not crying at absolutely any of these #10YearsOf1D tweets: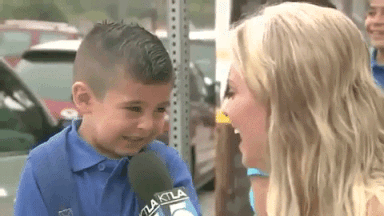 And finally.. to the boys, I love you so much, and I couldn't be prouder of everything we achieved together. Here's to ten. H

— Harry Styles. (@Harry_Styles) July 23, 2020
LIL UZI VERT IS RUNNING FOR PRESIDENT
IM TIRED OF THIS ..... IM RUNNING FOR PRESIDENT VOTE FOR BABY PLUTO

— BABY PLUTO (@LILUZIVERT) July 22, 2020
FINALLY! Someone I can get behind this election!
P.S. Jokes aside, please make sure you're registered to vote this 2020!
Vote for Baby Pluto pic.twitter.com/aPx4JtI0hE

— BABY PLUTO (@LILUZIVERT) July 22, 2020
HALSEY IS THE BIGGEST TAYLOR SWIFT STAN EVER
i would die for taylor swift

— h (@halsey) July 24, 2020
HALSEY REALLY SAID "STREAM FOLKLORE!"
STEVIE NICKS REMINDS US TO WEAR A MASK
Not letting a measly eye exam get in the way of wearing my mask...Stay safe everyone. pic.twitter.com/Ce7sA4osuA

— Stevie Nicks (@StevieNicks) July 24, 2020
Erm, invented masks, much? What! A! Legend! *Insert Stevie Nicks fancam here.*
LOGIC IS THE BEST DAD EVER
Little bobby is actually credited as a writer on A2Z and has a percentage of the song. The money he makes from his publishing will go into an account I will surprise him with when he's of age

Lol

— Bobby No Pressure (@Logic301) July 27, 2020
That moment when you realize Logic's son is already richer than you'll ever be simply for going "goo goo gah gah" into a microphone. Seriously, though, this is completely adorable.
logic is a beast idc what nobody say

— nope (@LilNasX) July 27, 2020
KEHLANI CLAPS BACK AT TATTOO HATERS
let me just be clear i don't give a fuck if you don't approve of how i look. you're not taking care of my family or eating my ass. even if you were, you still have no say in what i do to my body. there are plenty of folks with no tattoos to go for. the world is yours

— Kehlani (@Kehlani) July 22, 2020
If you come for Kehlani's tattoos, you'll have to come for me first. No, really, can you imagine someone taking issue with this goddess? UGH.
PHOEBE BRIDGERS ANNOUNCES HER NEW ALBUM TITLE
next record is called fucklore

— traitor joe (@phoebe_bridgers) July 28, 2020
Shut up and take my money, Phoebe Bridgers! Can we also talk about the fact that Punisher is basically the gothic cousin of folklore?
P.S. OMG!
volunteering as tribute for bgv's https://t.co/V3ECg1zmiM

— hayley from Paramore (@yelyahwilliams) July 28, 2020
RICH BRIAN AND HIS GIRLFRIEND ARE THE CUTEST COUPLE OF ALL TIME
all my life ive always wanted to be with someone who's independent, smart, funny, understanding, caring, beautiful smile, cutest laugh & does nice things without expecting anything in return. anyway this is a pic of me and my girlfriend. pic.twitter.com/QAvwNYc1QB

— Rich Brian (@richbrian) July 22, 2020
THUNDERCAT IS READY FOR CHRISTMAS
Ima just start listening to Christmas music right now.

— ashy daddy (@Thundercat) July 25, 2020
This is such a mood. Since summer is all but canceled, why not fast forward to December already? BRB, streaming We Are: The Guard's Indie Christmas (the most shameless plug of shameless plugs).
ESTE HAIM IN QUARANTINE, LADIES AND GENTLEMAN
who else's selfies have gotten weird in quarentine? pic.twitter.com/Cl10DhdkXJ

— HAIM (@HAIMtheband) July 24, 2020
MOOD.
-
Follow We Are: The Guard on Twitter for more! xo
Jess Grant is a frustrated writer hailing from London, England. When she isn't tasked with disentangling her thoughts from her brain and putting them on paper, Jess can generally be found listening to The Beatles, or cooking vegetarian food.