10 TWITTER MOMENTS: HARRY STYLES WANTS YOU TO VOTE WITH KINDNESS
It's Halloween in three days, which means Twitter is imminently about to be overtaken by all kinds of spooky costume content. I'm not sure about you guys, but I'm excited to see what our favorites are dressing up as this year. 2020 has given them *plenty* of options, after all! Meanwhile, on to the latest edition of We Are: The Guard's 10 Twitter Moments. Creepy dismembered fingers at the ready, then, as it's time to scroll through the following celebrity tweets from Harry Styles, Tyler, the Creator, Ariana Grande, and lots more.
-
HARRY STYLES WANTS YOU TO VOTE WITH KINDNESS
If I could vote in America, I'd vote with kindness. https://t.co/GQ8tw3Rqpl

— Harry Styles. (@Harry_Styles) October 27, 2020
VOTE. Oh, and stream "Golden," because duh.
TYLER, THE CREATOR IS NOT A FAN OF DOGS
get yo stupid ass dog away from me oH shes wAnTs fRienDz then get that bitch a tinder get it away im allergic ugly ass pug

— Tyler, The Creator (@tylerthecreator) October 26, 2020
He really said "get that b*tch a Tinder."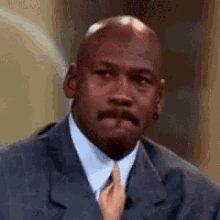 ARIANA GRANDE REVEALS POSITIONS TRACKLISTING
i don't have a top three or anything ! everything goes hand in hand. this project is my favorite for many reasons and i really can't wait for it to be yours. thank u for your love and excitement, it means the world to me.

— Ariana Grande (@ArianaGrande) October 24, 2020
OMG! That album tracklisting, though! Ty Dolla $ign? The Weeknd? DOJA CAT? Positions is about to be everything! Right, Borat?
Little Woman's! You steal my cutout. Give it back to Kazakhstan, we only have two left. @arianagrande pic.twitter.com/5DZ9qVlDG4

— Borat (@BoratSagdiyev) October 23, 2020
LIL NAS X MISSES GOING TO THE CLUB
the clubs need to open back up i miss standing on the wall and looking at my phone and taking a video every ten minutes so everybody knows i'm having fun

— nope (@LilNasX) October 24, 2020
I FEEL PERSONALLY ATTACKED! Jokes aside, I've never missed complaining that my feet hurt at a club so much in my life *cries*.
P.S. A CHARITABLE KING!
i overheard my uber driver and his wife being sad about having trouble having kids so i left my nephew in the car. i love doing gods work!

— nope (@LilNasX) October 27, 2020
CAMILA CABELLO AND SHAWN MENDES ARE STILL THE CUTEST...
heheheheheh pic.twitter.com/zsFZB38NR2

— camila (@Camila_Cabello) October 22, 2020
Okay, but who else let out a high-pitched noise while looking at this photograph? Camila Cabello and Shawn Mendes are the CUTEST!
reina pic.twitter.com/Va4QF0sAH4

— Shawn Mendes (@ShawnMendes) October 27, 2020
...AND SHAWN MENDES STILL REALLY LOVES HALLOWEEN
It's almost Halloween. You know what that means

— Shawn Mendes (@ShawnMendes) October 22, 2020
It's good to see that, between taking cute selfies with Camila Cabello, Shawn Mendes is still finding the time to get into the Halloween spirit. And by "Halloween spirit," I *obviously* mean watching Scream every single day throughout October. It's a tradition!
October 1st.. time watch scream every single day until Halloween

— Shawn Mendes (@ShawnMendes) October 1, 2019
KHALID REVEALS QUARANTINE WEIGHT LOSS
not to get too personal, but I lost 45 pounds this quarantine

— Khalid (@thegreatkhalid) October 23, 2020
GET IT, KHALID! I'm afraid to say I've very much gone in the opposite direction over the last few months, but at least it seems I'm not alone!
And I found them.

— Tyra Banks (@tyrabanks) October 26, 2020
RICO NASTY WANTS #JUSTICEFORCANDYCORN
Candy corn is one of the best candy there is

— TACOBELLA (@Rico_nastyy) October 26, 2020
SHE SAID WHAT SHE SAID! No, really, shout out to Rico Nasty for using her platform to stand up against the haters. #JusticeForCandyCorn
Anyone talking shit bout candy corn obviously has cavities . And can't enjoy them .

— TACOBELLA (@Rico_nastyy) October 26, 2020
CHRISTINE AND THE QUEENS SHARES HER SURVIVAL GUIDE
A few things that might bring comfort in those troubled times : 1/ the arrival of the bassine at 3min05 of LCD Soundsystem's Dance Yrself clean 2/ puppies 3/ sugary or salted dough 4/ poetry (but no one believes me!) 5/ irrational outfits 6/ Donnie Darko

— Chris (@QueensChristine) October 23, 2020
Just a small but excellent pandemic survival guide from French pop royalty Christine and the Queens. An additional tip from my own experience: Listen to "People, i've been sad" at maximum volume. Oh, and cry. Cry a lot.
It's the irrational outfits for me

— Tia Empress Of (@EmpressOf) October 23, 2020
21 SAVAGE IS #MANICUREGOALS
I used to bite my nails don't let anybody tell you what isn't possible pic.twitter.com/PqAJqHSBWl

— Saint Laurent Don (@21savage) October 27, 2020
It doesn't get much more inspiring than this, people! I'm serious! As a lifelong nail-biter, this tweet hits all kinds of different! #ManicureGoals
they're so..... beautiful pic.twitter.com/IYVHHae2o0

— deka (@dekaliketen) October 27, 2020
-
Follow We Are: The Guard on Twitter for lots more. x
Jess Grant is a frustrated writer hailing from London, England. When she isn't tasked with disentangling her thoughts from her brain and putting them on paper, Jess can generally be found listening to The Beatles, or cooking vegetarian food.