10 TWITTER MOMENTS: JA RULE VS THE INTERNET
Hi, guys, and thanks for joining me for the latest edition of 10 Twitter Moments, We Are: The Guard's weekly column dedicated to the home of the #10YearChallenge, the Frasier theme song in the style of The National, and the cheese sandwich that brought down the entire Fyre Festival (Have you watched the Hulu and Netflix documentaries yet?!). It's also home to our favorite celebrities and their 280-character thoughts and feelings, the very best of which I've once again rounded up for you below *pointing-down finger emoji*. Stop whatever it is that you're doing for the next 10 minutes or so, then, as it's time to check in with the following tweets from Ja Rule, Cardi B, Halsey, and lots more!
-
JA RULE VS THE INTERNET
I too was hustled, scammed, bamboozled, hood winked, lead astray!!!

— Ja Rule (@Ruleyork) 20 January 2019
The most entertaining part of this whole Fyre Festival fallout has to be Ja Rule's Twitter page. It's been genuinely hilarious watching the, ahem, "rap mogul" trying and failing to defend his involvement with the event ever since the Hulu and Netflix documentaries came out. Meanwhile, Fiddy Cent is over here watching this entire thing go down like: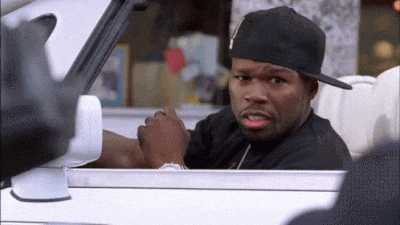 CARDI B DRAAAGS TOMI LAHREN
Leave me alone I will dog walk you . https://t.co/FjqIzpUbvp

— iamcardib (@iamcardib) January 20, 2019
Cardi B took time out from getting it on with Offset over the weekend to straight-up ROAST Fox News commentator Tomi Lahren on Twitter. To say that the whole thing made for a truly tasty spectacle would be an understatement, with Cardi full-on ENDING Tomi with the greatest clapback in the history of clapbacks. No, really – "Leave me alone I will dog walk you" is hereby my new life mantra. #Cardi4Prez
JAMES BLAKE AND JAMEELA JAMIL ARE #RELATIONSHIPGOALS
To @jameelajamil I love you and you are the reason this album exists, but now everyone else has it, so I'll see you at home in 30 mins and we can talk shit about everyone.

— James Blake (@jamesblake) January 19, 2019
James Blake is in LUUURVE with Jameela Jamil – or, for The Good Place fans out there, Tahani – and he wants the whole world to know about it on his stunning fourth album Assume Form. Move aside, Grimes and Elon Musk – there's a hot new indie power couple in town!
To everybody who has enjoyed this album. You are welcome. *takes a bow.* https://t.co/zFmCzRON6v

— Jameela Jamil (@jameelajamil) January 19, 2019
CHIEF KEEF IS THE UNLIKELY FACE OF BED BATH & BEYOND
I like money and long walks to Bed bath & beyond... don't @ me

— Glory Boy (@ChiefKeef) January 18, 2019
And this is why you should never tweet while high. Jokes aside, can Bed Bath & Beyond PLEASE hook Chief Keef up with discount, already?! It's not like this is the first time that the man has posted about his love for the place and something tells me that he'd very much appreciate 20% off those dope Berkshire Sweaterknit Blankets.
MARIAH CAREY HAS THE MOST ICONIC RESPONSE TO THE #10YEARCHALLENGE
I don't get this 10 year challenge, time is not something I acknowledge. ‍♀️ *Picture taken at some point prior to today pic.twitter.com/f5XUye3Hot

— Mariah Carey (@MariahCarey) January 16, 2019
"'Time?!' I don't know her."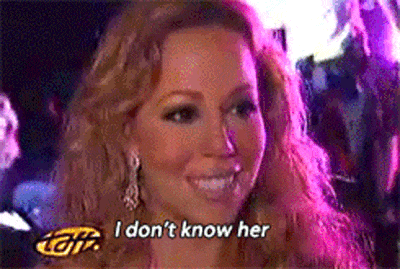 SOULJA BOY IS THE INTERNET SENSATION THAT WE DESERVE
Drake.... Draaakkkeeee??

— Soulja Boy (Young Drako) (@souljaboy) January 17, 2019
You already know that the Soulja Boy comeback is the greatest comeback of 2019. Following on from his appearance on The Breakfast Club, during which he called out "Drake?! Draaake?!" for copying his flow, the "Crank That" rapper has become a full-time Twitter meme, with everyone who's anyone getting in on the Soulja action – including Drake's former archenemy Meek Mill:
This was my favorite song when I was in jail back in the day calling girls collect.... and I used to his bars in the letters I wrote them no cap lol #bigdraco pic.twitter.com/qFqgkylQtm

— Meek Mill (@MeekMill) 16 January 2019
ST. VINCENT WOULD LIKE TO REMIND ALL WHITE MEN
Making art about important things doesn't make it important art.

— St. Vincent (@st_vincent) January 18, 2019
Wait, did @st_vincent just subtweet @thekillers?!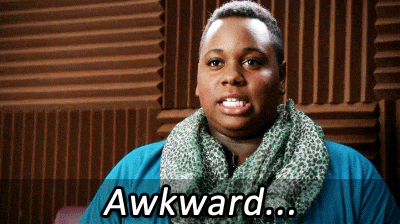 @FUCKTYLER IS BACK
i hope everyone has a good day and remember fuck everyone

— Tyler, The Creator (@tylerthecreator) January 21, 2019
M
O
O
D.
HALSEY CAN DO EVERYTHING
started this portrait of @yungblud today cause he has a very cool face. and a very cool new single called "Loner" that came out yesterday. yay @ art that inspires more art. pic.twitter.com/Xd0vOQ6wJu

— h (@halsey) January 18, 2019
It's come to my attention that some people are just too talented for their own good. Case in point: Halsey. Like being one of the most incredible singer-songwriters of our generation isn't enough, it turns out that Ashley Nicolette Frangipane is an amazing artist too. This painting of YUNGBLUD is brilliant and it seems that I'm not the only one who thinks so. P.S. DROP THE COLLAB, GUYS!
jus woke up too this. your just fuckin incredible

— YUNGBLUD (@yungblud) January 18, 2019
CAMILA CABELLO IS VERY EXCITED ABOUT PERFORMING AT THE GRAMMYS
. WADDUPPPPP!!!!!

— camila (@Camila_Cabello) January 17, 2019
Camila Cabello is basically one big kid, isn't she?! Haha. And while I can't WAIT to watch the former Fifth Harmony star positively slay the GRAMMYs in February alongside the rest of these performers, what I'm REALLY looking forward to is more epic seat-dancing moments from Camila like this: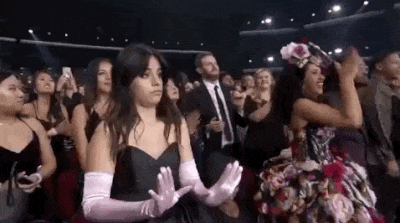 -
Don't forget to follow We Are: The Guard on Twitter for lots more! x
Jess Grant is a frustrated writer hailing from London, England. When she isn't tasked with disentangling her thoughts from her brain and putting them on paper, Jess can generally be found listening to The Beatles, or cooking vegetarian food.