10 TWITTER MOMENTS: JOE JONAS THIRD-WHEELS SANSA AND JOFFREY
Hello, everyone, and welcome to the latest edition of We Are: The Guard's 10 Twitter Moments!
That's right – it's that time of the week when we inject some much-needed sparkle back into our lives by checking in with all of our favorite bands, artists, and producers on the fastest-moving social network on the Internet!
Before our feeds start filling up with photos of rich kids in problematic headdresses at Coachella, then, let's turn our attention to the following 280-character highlights from Joe Jonas, Kelly Clarkson, Mariah Carey, and more!
-
JOE JONAS THIRD-WHEELS SANSA AND JOFFREY
WTF I thought this dude was dead... #KingJoffrey pic.twitter.com/f83DioX42E

— J O E J O N A S (@joejonas) April 4, 2019
I have a confession to make...
I've never watched a single episode of Game of Thrones in my life...
That doesn't mean that I can't spot an awkward third wheel when I see one, though!
P.S. SPOILERS, MUCH, JOE?!
KELLY CLARKSON GOT MISTAKEN FOR A SEAT FILLER
The greatest thing by far that happened to me tonight was being asked to move because some guy thought I was a seat filler at the ACM's tonight #CantWinEmAll literally, it made my night because he was so serious, and I just politely said no hahaha!! pic.twitter.com/LuQDloKgR3

— Kelly Clarkson (@kelly_clarkson) 8 April 2019
Kelly Clarkson is such a LEGEND!
Not many people would be able to laugh at themselves quite like she did following this unfortunate incident at the ACMs on Sunday night (where Kel performed...TWICE).
Am I the only one who low-key wishes that she dropped the "Don't you know who I am?!" line, however?!
NAME A MORE ICONIC DUO THAN LIL NAS X AND BILLY RAY CYRUS
a year ago today i was in college for some shit i knew i didn't want to do in life but today i have the biggest song in the world with billy fuckin ray cyrus. life can change quick!!! this shit really insane

— nope (@LilNasX) April 5, 2019
It's kind of funny that Billy Ray Cyrus doesn't have Miley or even Noah to thank for the revival of his career, but Lil Nas X!
Jokes aside, following on from the removal of "Old Town Road" from the Billboard Hot Country Songs chart last month, Billy's intervention is the best plot twist that we could have asked for!
A few days passed and I went to the studio to do vocals.When I finished the pass, I whistled at the end of the song. Thats when the engineer stood up and said, "that shit is fire" We're keeping that! Glad you gusys are diggin' the tune, love seeing all your meme's.... #OTR

— Billy Ray Cyrus (@billyraycyrus) April 5, 2019
CHARLI XCX IS BOOTYLICIOUS
boom clap the sound of my ass.. pic.twitter.com/nC9YETb3wc

— CHARLI XCX (@charli_xcx) April 7, 2019
WHEEZE!
Charli XCX has officially ended me with this photo-caption combi!
Kim Kardashian could NEVER!
*Peach emoji x 100*
KEHLANI HAS GIFTED US WITH THE FIRST PHOTOS OF ADEYA
little bear pic.twitter.com/XWxO6XfjXb

— Kehlani (@Kehlani) April 9, 2019
I'M SUCH A PROUD AUNTIE!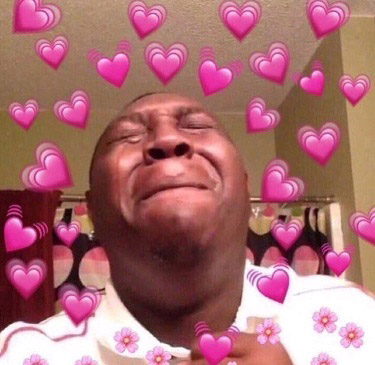 BEBE REXHA IS MY FAVORITE DISNEY PRINCESS
Disney movies always taught me to look for Prince Charming. Turns out that I've been Prince Charming AND Cinderella this whole time.

— Bebe Rexha (@BebeRexha) 7 April 2019
*Tyra Banks voice* I'VE NEVER IN MY LIFE STANNED A GIRL LIKE THIS!
For real, can someone give Bebe Rexha her own Disney movie, already?!
We need more empowering, independent female role models like her on our cinema screens!
ELLA MAI SHADES JACQUEES
i'd be so embarrassed if someone brung me on stage and the only thing i could sing was someone elses song because nobody knew my actual music. poor thing.

— Ella Mai (@ellamai) April 9, 2019
Ella Mai may look cute as a button, but she isn't afraid to get shady when she has to!
Seriously, though, what was Drake THINKING bringing out Jacquees to perform "Trip" over Ella in London on Tuesday night?!
Pour that piping hot tea, girl!
SMASH MOUTH ARE THE COACHELLA HEADLINERS THAT WE DESERVE
we got this

— Smash Mouth (@smashmouth) April 8, 2019
Following on from the announcement that Solange would no longer be performing at Coachella due to "major production delays," an unlikely outfit from the late 90s stepped up with an offer to take her place on Sunday night...
Don't even act like you don't want to hear 100,000+ people singing "All Star" at the top of their lungs.
DUA LIPA IS OVER TOXIC TWITTER
This place is

toxic

as fuck

— DUA LIPA (@DUALIPA) April 7, 2019
Me whenever I see people hating on BTS on Twitter.
P.S. The copy and paste game is strong, Dua!
MARIAH CAREY, EVERYONE
— Mariah Carey (@MariahCarey) April 9, 2019
Anyone: "I don't like Mariah Carey."
Me: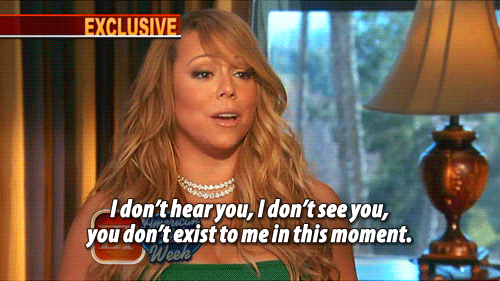 -
Why not follow We Are: The Guard on Twitter for more 280-character highlights?! xxx
Jess Grant is a frustrated writer hailing from London, England. When she isn't tasked with disentangling her thoughts from her brain and putting them on paper, Jess can generally be found listening to The Beatles, or cooking vegetarian food.