10 TWITTER MOMENTS: JONAS BROTHERS LIVE IT UP ON A YACHT
Believe it or not, not all famous musicians are worth following on social media. Truth be told, most of them are just there to sell merch, tickets, or in some of the more problematic cases, diarrhea – sorry – detox tea. Every once in a while, however, you stumble across a celebrity on social media who actually manages to do their job and, ya know, entertain us. On that note, let's see what interesting things our favorite artists had to say this week in the latest edition of We Are: The Guard's 10 Twitter Moments, featuring Jonas Brothers, Post Malone, Solange, and more.
-
JONAS BROTHERS LIVE IT UP ON A YACHT
Golden hour @KaceyMusgraves @jonasbrothers pic.twitter.com/RSupXsSn7i

— J O E J O N A S (@joejonas) March 25, 2019
Jonas Brothers are really out here living their best lives, huh?! Wedding Bollywood beauties, scoring #1 hit singles, cruising on yachts while listening to Golden Hour by Kacey Musgraves... Hmm, does anyone else suddenly feel extremely broke?!
P.S. Save us with your sarcasm, Kacey!
wow basically precisely what the record was created for..dancing on your boat at sunset with light choreo and cigars..well done https://t.co/1uzfvEbBzf

— K A C E Y M U S G R A V E S (@KaceyMusgraves) March 26, 2019
KEHLANI IS A MOM!
this weekend our angel arrived earthside perfectly healthy & full of wonder. unmedicated homebirth was indescribable. taking time to be family and heal. thank you everyone who sent us love and support on her journey earthside!

— Kehlani (@Kehlani) March 25, 2019
I've made no attempts to hide the fact that I've been unhealthily invested in Kehlani's pregnancy over the last nine months, and now that Adeya is here, I couldn't be a more proud auntie *cries*. (Also, wow @ the whole unmedicated homebirth thing. My hoo-ha could never.)
she smells like frosted flakes

— Kehlani (@Kehlani) March 25, 2019
WEEZER'S RIVERS CUOMO HAS THE HOTS FOR PANIC! AT THE DISCO'S BRENDON URIE
I'm straight and all but hot damn Brendon Urie is a SNACK

— Rivers Cuomo (@RiversCuomo) March 20, 2019
A snack?! More like a whole goddamn BUFFET, RIVERS CUOMO!
P.S. Petition for Weezer to do a Panic! at the Disco cover album.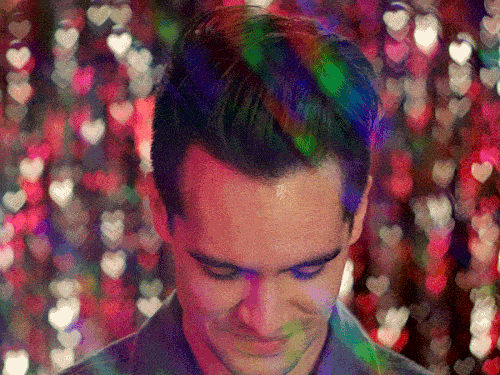 EKALI LOVES NICKELBACK
NGL 'Figured You Out' is a classic

— EKALI (@EkaliMusic) March 20, 2019
Unpopular Opinion: Nickelback Edition. I'd like to thank Ekali for speaking the words that I wasn't brave enough to say. "Someday" legitimately BANGS.
WHY DOES SHAWN MENDES TWEET LIKE MY 50-YEAR-OLD DAD?!
Wow I love Italy

— Shawn Mendes (@ShawnMendes) March 22, 2019
*Goes to Olive Garden once*
POST-MALONE-MATES
hope this works pic.twitter.com/y8AehLjGfm

— Beerbongs & Bentleys (@PostMalone) March 26, 2019
OF COURSE Post Malone is busy spending his Tuesday afternoon ordering a pair of $11500 night vision goggles through Postmates. The question remains, however: What the HELL is he going to do with them when (if?!) they arrive?! Call of Duty cosplay, perhaps?! I NEED ANSWERS!
BHAD BHABIE THROWS MAJOR SHADE AT KIM KARDASHIAN
I don't https://t.co/hCoDmFiIdo

— #BESTIE (@BhadBhabie) March 21, 2019
I hereby declare this the shadiest tweet since Ariana Grande came for Pete Davidson that time. I am LIVING.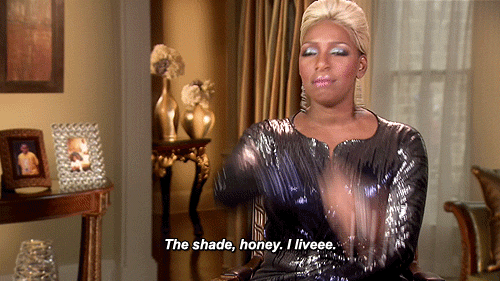 THE 1975'S MATTY HEALY GIVES A FAN'S DAD A SHOUTOUT
Shoutout again to the dad who stood at our show and just filmed his daughter having so much fun for 2 hours straight. Massive smile on his face, not interested in anything else. Did the same thing at the airport the next day when she got a picture. Legend.

— matty (@Truman_Black) March 24, 2019
I'm not sure what's cuter: The dad filming his daughter at the 1975 concert, or Matty Healy noticing and subsequently tweeting about the dad filming his daughter at the 1975 concert?! Either way, MY FEELINGS!
SOLANGE. THAT'S IT. THAT'S THE TITLE
no mo digital hoardingggg taking up spaceee i luh yallll pic.twitter.com/FTCisYdPp6

— solange knowles (@solangeknowles) March 25, 2019
Did I just witness Solange twerking to Ariana Grande's "sweetener?!" I am RESTORED.
DILLON FRANCIS ON...CAULIFLOWER
Cauliflower really out here pretending to be every other food but Cauliflower

— Dillon Francis (@DillonFrancis) March 24, 2019
Can VICELAND give Dillon Francis a food documentary series, already?! From avocados to cauliflower, the man has OPINIONS. Jokes aside, I'm so over this whole gentrified vegan trend (and I say that as a gentrified vegan). A CAULIFLOWER IS NOT AND NEVER WILL BE A STEAK, OKAY?!
-
Until next week, follow We Are: The Guard on Twitter for more. x
Jess Grant is a frustrated writer hailing from London, England. When she isn't tasked with disentangling her thoughts from her brain and putting them on paper, Jess can generally be found listening to The Beatles, or cooking vegetarian food.