10 TWITTER MOMENTS: KANYE WEST JUST PEED ON A GRAMMY BECAUSE 2020
I've seen a lot of things in my time on Twitter, but nothing quite like Kanye peeing on a GRAMMY! Can someone pass me the eye bleach?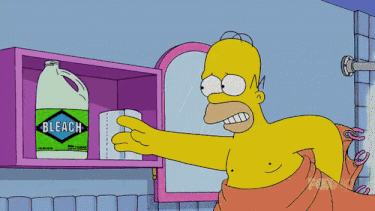 Anyways! While Ye was busy getting himself into an, erm, sticky situation, what was everyone else up to on the bird app this week? Cancel your Hump Day plans as we're about to find out in the latest dose of We Are: The Guard's 10 Twitter Moments, starring Lil Nas X, Mariah Carey, Megan Thee Stallion, and more!
-
KANYE WEST JUST PEED ON A GRAMMY BECAUSE 2020
Trust me ... I WONT STOP pic.twitter.com/RmVkqrSa4F

— ye (@kanyewest) September 16, 2020
WELL? Did you honestly expect me to start this column with anything else? It's just unfortunate I can't stop thinking about this Drake GIF, LOL!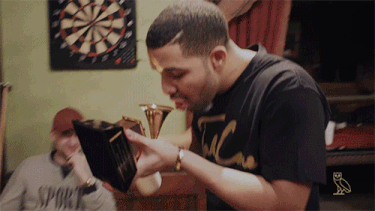 LIL NAS X ENDS CORONA...THE BEER?
i've had enough!!! STOP @CORONA STOP ITTTTT! @CORONA STOP!

— nope (@LilNasX) September 21, 2020
GO OFF, KING! Jokes aside, I'm pretty sure this tweet just ended @Corona (if not the virus, the beer company that owns the cursed Twitter handle)!
MARIAH CAREY HAS CANCELED THANKSGIVING
THANKSGIVING IS CANCELLED

— Mariah Carey (@MariahCarey) September 21, 2020
*SLAMS CAR BRAKES* I'm sorry, WHAT? The Queen of the Holiday Season is CANCELING THANKSGIVING? This is outrageous!
P.S. Mariah is an evil genius!
C'mon, I could never cancel Thanksgiving I just wanted to share a few chapter titles from my memoir#TMOMC https://t.co/zvnLDjLn5r https://t.co/9zVq9TlAaj

— Mariah Carey (@MariahCarey) September 21, 2020
MEGAN THEE STALLION IS SO OVER 2020
It's only like 3 more months left in 2020 yes god

— HOT GIRL MEG (@theestallion) September 18, 2020
Erm, MOOD MUCH, MEG? 2020 needs to get over herself, already! 2021 is going to be our year, Hotties! JUST YOU WAIT AND SEE!
CHARLI XCX HAS COME TO A REALIZATION
just realized... boom clap kinda slaps honestly

— Charli (@charli_xcx) September 18, 2020
WHERE IS THE LIE?
HALSEY IS A SELF-CARE QUEEN
eat regularly, drink more water, don't put emotional stock in the opinions strangers have of you, touch some grass or a leaf, forgive yourself for doing that embarrassing thing forever ago, take care of yourselves i wanna see happy faces in the crowd next year. promise me this.

— h (@halsey) September 19, 2020
I'm not sure about you guys, but I really needed to hear this today. BRB, going to run a bath, light some cinnamon-spice candles, and goshdamn treat myself.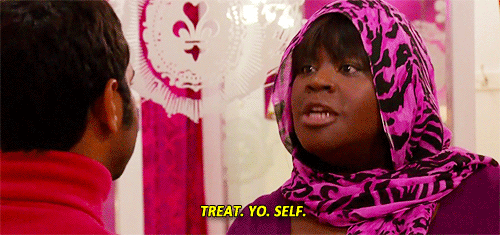 DIPLO IS BRAD PITT IN ANOTHER LIFE
me if id never left Florida pic.twitter.com/ff4JYLd75X

— Thomas Wesley (@diplo) September 18, 2020
OMG! Why is this so accurate? LOL! By the way, can we talk about how incredible Mr. Pitt is looking at 56 years old? *Swoon*
SZA IS GOING TO BINGE-WATCH EUPHORIA
If you think Zendaya winning an Emmy is bout have me finally binge watch euphoria for the first time .. ur absolutely right

— SZA (@sza) September 21, 2020
I was starting to think I was the only person in the world who hadn't seen Euphoria, but you can bet your ass I'm about to binge-watch it like SZA! ZENDAYA FOREVER!
Still don't really have any words....feeling so much love right now, thank you. pic.twitter.com/ZKpn46lLiW

— Zendaya (@Zendaya) September 21, 2020
JOJI TURNS EXTREME SKATEBOARDER
just learned this pic.twitter.com/So8ynQUhak

— JOJI (@sushitrash) September 22, 2020
If you're wondering how Joji spent his quarantine, it turns out getting into extreme skateboarding with a capital X! Just remember: DON'T TRY THIS AT HOME, KIDS!
EARTH, WIND & FIRE ALMOST FORGOT SEPTEMBER 21ST
Almost forgot

— Earth, Wind & Fire (@EarthWindFire) September 21, 2020
BA-DEE-YA, SAY, DO YOU REMEMBER?
-
Follow We Are: The Guard on Twitter for more! xo
Jess Grant is a frustrated writer hailing from London, England. When she isn't tasked with disentangling her thoughts from her brain and putting them on paper, Jess can generally be found listening to The Beatles, or cooking vegetarian food.