10 TWITTER MOMENTS: KATY PERRY CANCELED THE FOURTH OF JULY
Photo by Katy Perry
This week on Twitter: "She's a 10, but!"
she's a 10 but she talks to animals like they're gonna respond

— M O O D (@ITSMOODYAF) June 29, 2022
she's a 10 but she gets overstimulated at the supermarket

— morgan sung (@morgan_sung) July 3, 2022
she's a 10 but she loves being alone, takes too long to open up, has daddy issues and uses music as therapy

— virgobaby (@maybeeevirgo) July 3, 2022
How about: "She's a 10, but she spends every waking moment on Twitter?"
Check out the latest edition of We Are: The Guard's 10 Twitter Moments, featuring Katy Perry, Jack Harlow, Avril Lavigne, and more!
-
KATY PERRY CANCELED THE FOURTH OF JULY
"Baby you're a firework" is a 10 but women in the US have fewer rights than an actual sparkler smh

— KATY PERRY (@katyperry) July 4, 2022
When the Queen of the Fourth of July herself, Katy "Firework" Perry, is canceling Independence Day, then I'm sure you'll agree things must be really, really bad? The line "Do you ever feel like a plastic bag?" definitely hits different in these depressing ass times. Just don't forget it's never too late to take action and be part of the resistance!
go off Queen https://t.co/3zVSyiyfH1

— KATY PERRY (@katyperry) June 30, 2022
JACK HARLOW REVEALED HIS HATRED FOR MUSICALS
They need a 'musical' warning at the beginning of movies. 5 mins in and the main character breaks into song. FUCK!!!!

— Jack Harlow (@jackharlow) June 30, 2022
As somebody with an irrational fear, phobia, and hatred for musicals, this tweet from Jack Harlow hit far too close to home. I'm still recovering from that time I went to see Sweeney Todd, and Johnny Depp and Helena Bonham Carter broke out into show tunes *shivers*. P.S. Can somebody please forward this tweet to the makers of Joker 2?
asking the right questions

— sam (@babyxsam) June 30, 2022
AVRIL LAVIGNE RECREATED THE LET GO COVER
This was another magical moment for me returning to the location of where I shot my debut album cover "Let Go" in NYC right before we played MSG! Happy 20th anniversary "Let Go." Thank you to all of my amazing fans that have shown me love over the years. pic.twitter.com/FCh2t8JT66

— Avril Lavigne (@AvrilLavigne) June 29, 2022
OMGGG. Iconic, much? Avril Lavigne recreating the Let Go album cover two decades on from its release truly feels like a moment for the history books. Can we also take a moment to appreciate how Let Go is pretty much the greatest album of all time? I mean: "Complicated?" "Sk8er Boi?" "I'm With You?" Name a better run of singles, I'll wait?
This site should get a historical marker https://t.co/tqeI1loJE4

— Bobby J. Nicholas III (@HeyHeyBobbyJ) June 29, 2022
SHAWN MENDES CELEBRATED SIX YEARS OF ILLUMINATE
back in time pic.twitter.com/jyoUuqllNU

— Shawn Mendes (@ShawnMendes) June 29, 2022
Erm, speaking of iconic album cover recreations? Shawn Mendes is really out here putting all of us in our feelings by recreating the Illuminate cover six years on, huh? "Changing isn't a bad thing/It never was/But at the end of the day, you know/You're the same person/And, and where your heart is/That doesn't change." Pass the tissues!
actual representation of how i looked when i saw this: pic.twitter.com/8VHMEVUige

— sarah (@mndsmarais) June 29, 2022
SHANIA TWAIN WAS ONCE AGAIN NOT IMPRESSED
He's a 10 but he kisses his car good night

— Shania Twain (@ShaniaTwain) July 4, 2022
Me every time Shania Twain tweets about *that* song: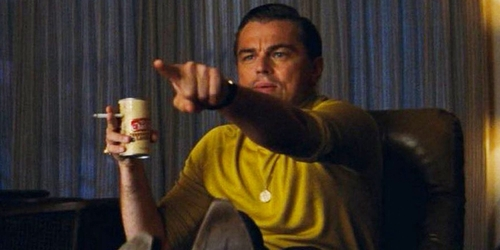 TRAVIS BARKER CONFIRMED HE WAS FINALLY ON THE MEND
I went in for an endoscopy Monday feeling great.
But After dinner, I developed excruciating pain and have been hospitalized ever since.

— Travis Barker (@travisbarker) July 2, 2022
It's good to see blink-182 drummer and all-around pop-punkster legend Travis Barker is finally on the mend following his dramatic health scare last Monday. While Twitter was initially full of memes about Kris Jenner sending cameras down to Cedars-Sinai Medical Center, it actually sounds like this was a pretty frightening few hours. Sending love!
I am so very very grateful that with intensive treatment I am currently much better.

— Travis Barker (@travisbarker) July 2, 2022
DOLLY PARTON ANNOUNCED THE START OF COUNTRY GIRL SUMMER
Enjoying that summer feeling! pic.twitter.com/tKPbXOQryb

— Dolly Parton (@DollyParton) June 29, 2022
Forget the summer solstice. As far as I'm concerned, it isn't officially summertime until Dolly Parton takes to social media to post a photo of her looking iconic under some kind of fauna. Bring on Country Girl Summer. This Twitter user is right, though, Dolly definitely needs to drop the hair care routine, as that blonde bouffant is everything!
You should drop a tutorial of how you did your hair back then

— (@zorrrapelirroja) June 29, 2022
NAOMI MCPHERSON REPRESENTED MOUTH BREATHERS EVERYWHERE
the age old question of do i have covid or am i a neanderthal who sleeps with their mouth wide open and the air conditioning blasting directly down their throat?

— naomi (@flurtcobain) July 1, 2022
LMAOOO. It's the way MUNA's Naomi McPherson has made me feel so very seen with this tweet? I'm pretty sure I convince myself I have COVID-19 on the daily because of my disgusting sleeping habits. Another personal favorite: "Is it COVID-19, or am I simply allergic to the outside?" As a professional hypochondriac, I do admit the struggle is real!
I'm sorry but I must pic.twitter.com/c7WY7MutEL

— Leigh Roberts (@LeighRo92) July 2, 2022
CHARLI XCX WAS THE COVER GIRL OF OUR DREAMS
i look hot in it pic.twitter.com/xUqtmhUlXX

— Charli (@charli_xcx) July 1, 2022
I KNOW THAT'S RIGHT. Charli XCX takes time out from collaborating with Tiësto to remind us that she's the hottest, sexiest pop star on the planet with this photoshoot for V Magazine. Oh, and while we're here, can somebody tell me how I can get hold of this pink netting bodysuit? This is definitely the perfect outfit for the coming Chromatica Ball!
"I got my chromatica ball outfit"

the outfit: https://t.co/bCCnuxtaiM

— aquaaatica (@kuilaa_) July 2, 2022
BEYONCÉ BROKE THE INTERNET WITH RENAISSANCE
act i RENAISSANCE 7.29 https://t.co/6sfw3sBWnz pic.twitter.com/FPPhEW1OTK

— BEYONCÉ (@Beyonce) June 30, 2022
SHE REMEMBERED HER TWITTER PASSWORD?
BLUE IVY GAVE YOU THE PASSWORD!!! pic.twitter.com/FkVB1xufql

— (@SHANGHAIDRIPPIN) June 30, 2022
-
Follow We Are: The Guard on Twitter for more! xo
Sources:
Leonardo DiCaprio Meme
Beyoncé Meme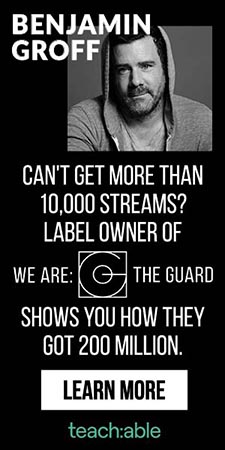 Jess Grant is a frustrated writer hailing from London, England. When she isn't tasked with disentangling her thoughts from her brain and putting them on paper, Jess can generally be found listening to The Beatles, or cooking vegetarian food.