10 TWITTER MOMENTS: KATY PERRY FORGOT TO TAKE HER MASK OFF IN THE SHOWER
Bad news, everybody: It's looking like Wordle is here to stay! I was kind of hoping it was a passing trend this time last Wednesday, but one week on, and my Twitter timeline is officially full of people humblebragging about their stupid little word grids! Oh, and the worst part? I'm one of those people! WHY IS THIS GAME SO ADDICTIVE? Anyways! While I attempt to crack today's puzzle, y'all check out this week's dose of We Are: The Guard's 10 Twitter Moments, featuring Katy Perry, FINNEAS, Jack Harlow, and more!
-
KATY PERRY FORGOT TO TAKE HER MASK OFF IN THE SHOWER
wow I just got in the shower butt naked but with my mask on and only realized it when I turned to wash my face am I ok I screamt

— KATY PERRY (@katyperry) January 8, 2022
LMAOOO! Considering the fact she's currently spending most evenings singing and dancing on stage with a gigantic surgical mask at her Las Vegas residency, PLAY, this feels like a very on-brand move for Katy Perry! As someone who literally sunbathed in a mask once, though, I hate to admit I very much related to this tweet!
Mr Masky is everywhere, even in the shower pic.twitter.com/Wj4LaBxIQM

— (@loveperrysk) January 8, 2022
FINNEAS MAKES A DEPRESSINGLY ACCURATE OBSERVATION
2022 has a very 2016 feeling so far

— FINNEAS (@finneas) January 10, 2022
Why is this tweet from FINNEAS so depressingly accurate, though? It sucks to think we lost America's grandma and dad within a few days of each other, and, honestly? Betty White and Bob Saget's deaths are definitely giving me 2016 vibes all over again! "Ocean Eyes: Part 2" really is the only thing that can save us at this point!
ocean eyes part 2 pic.twitter.com/WokZTyyLmE

— cannedbeans (@cannedb04800224) January 10, 2022
JACK HARLOW ANNOUNCES HE LOVES A WOMAN IN SCRUBS
Nothing like a woman in some scrubs thank you for your service

— Jack Harlow (@jackharlow) January 6, 2022
Me pretending to be a trained medical professional after reading this tweet: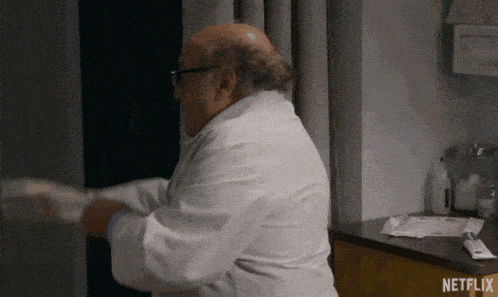 I mean if that's what you want pic.twitter.com/ZepeeXfnL3

— Sir Harlow (@HarlowsHub) January 6, 2022
CHLÖE STEPS ON OUR NECKS WITH NEW PHOTOSHOOT
express yourselfff pic.twitter.com/ROowciBjvU

— Chlöe (@ChloeBailey) January 5, 2022
STEP! ON! MY! NECK! MISS! CHLÖE! BAILEY! Sis really ate and left not a single scrap for us humble peasants with this photoshoot, huh? Of course, Chlöe's boss and mentor, Beyoncé, will always be the baddest in the game, but I think we can all agree Chlöe is shaping up to be quite the heir to Queen Bey's throne! Right, Cardi B?
My pussy got hard https://t.co/pelmMjUEma

— Cardi B (@iamcardib) January 5, 2022
OLIVIA RODRIGO CELEBRATES ONE YEAR OF "DRIVERS LICENSE"
happy first birthday to the little song that changed my whole life. I made this video a day or two after I wrote drivers license. crazy to think how quickly life changes. thank u to everyone who has supported me so tenderly. music is the most magical thing in the world. pic.twitter.com/y0tLYhryGl

— Olivia Rodrigo (@oliviarodrigo) January 8, 2022
I'M NOT CRYING, YOU'RE CRYING! Seriously, though – how has it been one year since Olivia Rodrigo's "driver's license" first came into our lives? It feels like only yesterday I was screaming "RED LIGHTS! STOP SIGNS!" into my pillow! LMAOOO! It's crazy how far Olivia has come since then, though! Bring on 2022, I say!
NICKI MINAJ SHARES PREVIOUSLY UNSEEN PREGNANCY PICTURE
— Nicki Minaj (@NICKIMINAJ) January 9, 2022
WOW! I had no idea Nicki Minaj literally invented motherhood? Jokes aside – Onika Maraj-Petty is really out here looking like a straight-up goddess in this previously unseen picture from her 2020 pregnancy reveal photoshoot with David La Chapelle! Please let me be this radiant, glowing, and stretch-mark-free when I'm pregnant!
Thanks babe. Honestly, most of the pregger pics (post Bey) had a floral vibe so I posted the Harajuku theme— which felt more unique to my journey.

The other MAJOR reason was that this one felt so naked to me & during my pregnancy that made me feel rlly uncomfortable. https://t.co/CGI0kfoNRn

— Nicki Minaj (@NICKIMINAJ) January 9, 2022
THE WEEKND REVEALS DAWN FM IS PART OF A TRILOGY
i wonder… did you know you're experiencing a new trilogy? pic.twitter.com/G5TfjvJVyM

— The Weeknd (@theweeknd) January 10, 2022
AFTER LIFE IS COMING, XO! Okay, okay – so maybe I'm getting ahead of myself, but this definitely syncs up with the whole fan theory that Dawn FM is The Weeknd in purgatory following his passing in After Hours, and the final part will take place in some kind of post-death state? Either way, I'm hyped as freaking hell!
i love weirding you out

— The Weeknd (@theweeknd) January 10, 2022
CARDI B LOOKS BACK ON THE DAYS BEFORE SHE HAD A STYLIST
Back in 2016 NO stylist …See I had the vision,I just ain't had the funds like that….I felt my heart drop down to my pussy when I bought that Gucci poncho jacket. pic.twitter.com/faaEJanIRF

— Cardi B (@iamcardib) January 6, 2022
Whatever you think of her or her music, you've got to hand it to Cardi B! Sis has been serving lewks way before the days of "Bodak Yellow!" Every single one of these fits goes off? I'm particularly loving the suit in the final picture! Does anybody else seriously miss Cardi's Dora the Explorer hair? An era! A reset! A moment!
Petition for you to remake this pic.twitter.com/qbEma9HmeY

— (@KALINITTER) January 6, 2022
SZA IS OVER PEOPLE ASKING HER TO ENUNCIATE
I jus wanna know why lil Richard said "wapbabaloobop balapbam boom tootie fruity on rootie" and nobody complained but I gotta "ANNUNCIATE"

— SZA (@sza) January 10, 2022
Hmm? POINTS WERE MADE? No shade to the icon and legend that's Little Richard, of course, but can we leave Solána Rowe to sing in her beautiful cursive in peace, already? Oh, and while we're here, have you guys seen the video for "I Hate U" starring Lakeith motherfreaking Stanfield? SZA truly never disappoints!
LIZZO BRINGS BACK HER "BYE BITCH!" MEME
ANOTHA ONE pic.twitter.com/YXZlpssrZ2

— ALL THE RUMORS ARE TRUE (@lizzo) January 8, 2022
OMGGG! Lizzo's "BYE BITCH!" meme really is a gift that keeps on giving! It's the moment when the driver hits the accelerator and she sees her life flash before her for me, hahaha! Can we also talk about how incredible Lizzo is looking here ahead of her appearance on RuPaul's Drag Race? BEST! GUEST! JUDGE! EVER!
Ru-united and it feels so good… @RuPaulsDragRace xoxo tonight pic.twitter.com/THqyXDTCUk

— ALL THE RUMORS ARE TRUE (@lizzo) January 7, 2022
-
Follow We Are: The Guard on Twitter for more fun and games! xo
Sources:
Danny Devito GIF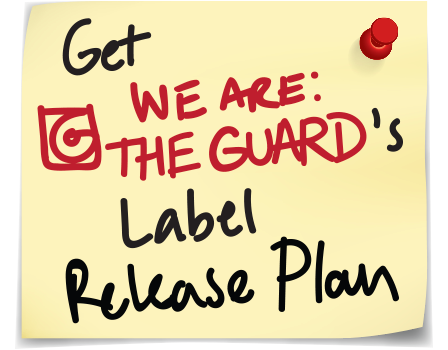 Jess Grant is a frustrated writer hailing from London, England. When she isn't tasked with disentangling her thoughts from her brain and putting them on paper, Jess can generally be found listening to The Beatles, or cooking vegetarian food.