10 TWITTER MOMENTS: KATY PERRY WANTS YOU TO KNOW YOU'RE A FIREWORK
Hi, stans and stanettes! How are you? If you're struggling to get back into the swing of the working week after a long weekend of overeating, then fear not, as We Are: The Guard is here to help you beat the Hump Day Slump™ with the latest edition of 10 Twitter Moments. Just scroll through and enjoy the following tweets from Katy Perry, Cardi B, Dua Lipa, and seven other favorites!
-
KATY PERRY WANTS YOU TO KNOW YOU'RE A FIREWORK
bebe youz a firework ok

— KATY PERRY (@katyperry) July 4, 2021
NOTHING BUT RESPECT FOR MY NATIONAL ANTHEM! I'm so happy to see Katy Perry keeping up traditions after all of these years. Honestly, this is basically my highlight of Fourth of July these days. That, and eating as much potato salad as my elasticated pants can physically handle, but I digress!
CARDI B ALMOST GOT THE CRINGIEST FACE TATTOO
Everyday I'm thankful at the fact that ain't get this face tatt I wanted when I was 16.

— iamcardib (@iamcardib) July 2, 2021
I've had my fair share of incredibly cringe tattoo ideas over the years, so it goes without saying these tweets from Cardi B hit different. Did this remind anyone else of that story about the Belgian girl who woke up to find half of her face covered in star tattoos? MY WORST NIGHTMARE!
Little stars from the top of my eyebrow swirling down to my jaw https://t.co/WMmlK0QR6Q pic.twitter.com/rYDkzRtuVr

— iamcardib (@iamcardib) July 2, 2021
DUA LIPA AND BLACKPINK'S JENNIE HANG OUT
peek into the week pic.twitter.com/nceC4fUvRV

— DUA LIPA (@DUALIPA) July 6, 2021
Dua Lipa, Jennie, and, erm, Anwar Hadid living their absolute best lives in Los Angeles? ICONIC CONTENT, MUCH? This obviously means Dua and BLACKPINK is coming, right? RIGHT? Oh, and while we're here, can we also take a moment to appreciate Dua's tacos? GET THEM IN MY MOUTH!
— DUA LIPA (@DUALIPA) July 6, 2021
TYLER, THE CREATOR SHARES STUDIO FOOTAGE
SWEET BRIDGE pic.twitter.com/xtxe8GCZ9n

— Tyler, The Creator (@tylerthecreator) July 3, 2021
"If I'm not boo'd up on Fourth of July at whatever crib I'm at with this playing, I might kill myself!" Tyler, the Creator really did the damn thing on "SWEET / I THOUGHT YOU WANTED TO DANCE," huh? Can we also talk about how cool it is to see Tyler in a studio setting? Dude is loving life!
IM SHOCKED I MADE THIS LIKE HOW? SHEESH 12/10 pic.twitter.com/mdRgdcKiyo

— Tyler, The Creator (@tylerthecreator) July 6, 2021
PHOEBE BRIDGERS VERSUS MAROON 5
some people wake up in the morning and are in the band maroon 5

— traitor joe (@phoebe_bridgers) July 2, 2021
Exclusive footage of Phoebe Bridgers waking up and choosing violence every time she logs on Twitter: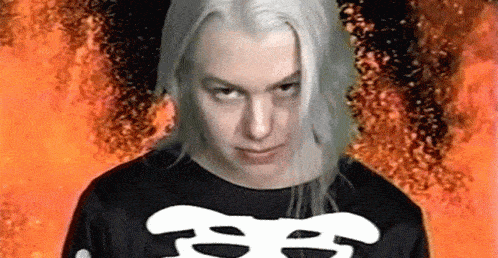 HALLE BAILEY CONGRATULATES FELLOW DISNEY PRINCESS RACHEL ZEGLER
so proud and excited for you beauty!! xoxo https://t.co/1v9JYKPRG7

— Halle (@HalleBailey) June 30, 2021
DISNEY PRINCESSES SUPPORTING DISNEY PRINCESSES! We love, love, love to see it! No, really, this is probably the sweetest thing I've seen on Twitter over the last seven days, and I follow WeRateDogs®! Just one question: When are we getting the Little Mermaid and Snow White crossover movie?
my heart is exploding

— rachel zegler (she/her/hers) (@rachelzegler) June 30, 2021
LIL NAS X SHUTS DOWN THE TROLLS AND HATERS
why y'all get mad at me so easily. all i've ever done was be a bad bitch.

— nope (@LilNasX) June 30, 2021
Can someone carve this tweet into my gravestone when I die? Seriously, though, it's absolutely hilarious to see Lil Nas X living, free of rent, in the minds of all of these haters. While the trolls are busy trolling, I'll be over here counting down the weeks until I can finally stream MONTERO!
ahhh yes the only successful people of all time cardi b and lil nas x https://t.co/TJ1mCis0pL

— nope (@LilNasX) July 1, 2021
BLINK-182'S MARK HOPPUS IS GOING TO KICK CANCER'S BUTT
Everything about chemo sucks except the part where it hopefully saves my life.

— (@markhoppus) July 2, 2021
It absolutely freaking sucked to hear about his recent diagnosis, but we're confident blink-182's Mark Hoppus is going to kick cancer's butt! The fans are behind him every step of the way, and I'm personally sending him all of the healing, positive vibes in the world. YOU'VE GOT THIS, BUD!
The Cancer Haver wishes you all a very happy Fourth of July weekend. pic.twitter.com/q9vYFoP1RI

— (@markhoppus) July 5, 2021
DIONNE WARWICK SENDS A MESSAGE TO BRITNEY SPEARS
This has been on my heart. I wanted to take a moment to vocalize my full support for Britney Spears. pic.twitter.com/nJxJk2TGvW

— Dionne Warwick (@dionnewarwick) June 30, 2021
The support for Britney Spears continued to roll in over the last seven days, with Twitter Queen Dionne Warwick becoming the latest superstar to reach out. Let's hope these messages are being received by Britney. Let's also hope she's feeling the love from each and every one of us. DIONNE AND BRITNEY FOREVER!
Free Britney

— Elon Musk (@elonmusk) July 5, 2021
BRUNO MARS LENDS HIS SUPPORT TO SHA'CARRI RICHARDSON
— Bruno Mars (@BrunoMars) July 6, 2021
NO! WORDS! NECESSARY!
All these perfect people that know how to live life , I'm glad I'm not one of them!

— Sha'Carri Richardson (@itskerrii) July 4, 2021
-
Don't forget to follow We Are: The Guard on Twitter for more! xo
Jess Grant is a frustrated writer hailing from London, England. When she isn't tasked with disentangling her thoughts from her brain and putting them on paper, Jess can generally be found listening to The Beatles, or cooking vegetarian food.