10 TWITTER MOMENTS: KENDRICK LAMAR FINALLY CAME OUT OF RETIREMENT
Photo by Christian San Jose
It was Harrychella over the weekend, and luckily for us, the cell coverage was strong across the California desert! Far from spending the festival getting lost in the music and not looking at their phones for three days, our faves kept The Content™ coming Friday morning through Sunday night. Coachella wasn't the only event going down on social media of late, however, as we're about to find out in the latest edition of We Are: The Guard's 10 Twitter Moments, featuring Kendrick Lamar, Jaden, Halle Bailey, and others!
-
KENDRICK LAMAR FINALLY CAME OUT OF RETIREMENT
https://t.co/YVE5bZOBL2 https://t.co/UywGGKExb1

— Kendrick Lamar (@kendricklamar) April 18, 2022
KENDRICK LAMAR SEASON APPROACHING! It's been five years in the making, but finally, Kendrick is back this May with his fifth album, Mr. Morale & the Big Steppers. Just nobody tell Jack Harlow, okay? Now, if you'll excuse me, I'm going to tweet this exact same thing about Frank Ocean in an attempt to manifest him out of his retirement.
NO WAY KENDRICK LAMAR ANNOUNCED HIS ALBUM USING MY TWEET WTFFFF

— SK (@raptalksk) April 18, 2022
JADEN SMITH JUST WANTED TO TALK ABOUT CAPITALISM
Me: Hey Wanna Talk About The Economic And Political State Of World Together.

Girl: Nah

Me: Ok Cool pic.twitter.com/rkQzZ4jZbb

— Jaden (@jaden) April 18, 2022
LMAOOO! I'm honestly not sure what I find funnier: This tweet referencing Jaden's iconic interview with BigBoyTV, or the replies to it? Jaden is genuinely the most hilarious person on Twitter, and the best part? I'm not even sure if he's trying to be. Anyways, this selfie is definitely about to become my most-used reaction meme!
Jaden Smith when he sees kids going to birthday parties instead of discussing politics and the economic state of the world: pic.twitter.com/8ADHbbvWdU

— 444☆ (@tlop444) April 18, 2022
HALLE BAILEY CLAPPED BACK AT SURGERY RUMORS
lmaooo not y'all thinking i got boob implants whattt no ma'am God gave me these and gave chloe the booty

— Halle (@HalleBailey) April 14, 2022
GASPPP! Not Halle Bailey having to take to social media to clap back at plastic surgery rumors? Why are you like this, Twitter? I have no choice but to defend and protect my Disney Princess at all costs. Anyways, it's obvious the haters are only jealous of Halle and Chloe Bailey's talent and beauty. God really was in his bag when he made them!
God gave my sister both and skipped me pic.twitter.com/oZPNw98cDk

— Bruja (@rizzobets) April 14, 2022
CHLOE BAILEY WAS ONCE AGAIN A TALENTED QUEEN
music is my favorite thing in the world.. pic.twitter.com/DKOgqVRXa1

— Chlöe (@ChloeBailey) April 14, 2022
SPEAKING OF WHICH?
lol i just made it today

— Chlöe (@ChloeBailey) April 14, 2022
HARRY STYLES BROUGHT THE SPARKLE TO COACHELLA
Coachella, April 2022. pic.twitter.com/tMBKHTY262

— Harry Styles. (@Harry_Styles) April 18, 2022
Things Harry Styles did: THAT! While there were some people doubting if he could pull off a Coachella headline set, the former One Directioner most definitely proved the haters wrong on Friday night. It was genuinely such a feel-good performance, and that sparkly jumpsuit? EVERYTHING. Now hurry up and drop "Late-Night Talking," boo!
me waiting for him to drop boyfriends and late night talking pic.twitter.com/YWQXJ2GG6R

— ☆ amelie ☆ (@cafediscoreads) April 18, 2022
SHANIA TWAIN WAS THE COACHELLA ICON WE DESERVED
I mean c'mon…. HARRY STYLES

— Shania Twain (@ShaniaTwain) April 16, 2022
I mean, c'mon…SHANIA TWAIN! Did anybody else fully scream when Harry Styles introduced this queen to the stage? Perhaps I'm getting ahead of myself, but I genuinely believe this will go down as one of the most iconic moments in Coachella history. Can we also talk about their major sexual chemistry? Watch out, Olivia Wilde!
Harry performing with Shania Twain at #Coachella pic.twitter.com/fH752ar031

— harry styles gifs (@HRRYGIF) April 16, 2022
LIZZO INTRODUCED HERSELF WHILE PRESENTING SNL
IM THE FIRST HOST TO EVER INTRODUCE THEMSELVES THANK U LORNE! https://t.co/RzeegIJie2

— FOLLOW @YITTY (@lizzo) April 17, 2022
"Ladies and gentlemen, H.E.R." and "Ladies and gentlemen, The Weeknd" are quaking! I'm very much looking forward to this getting posted by the SNL Hosts Introducing the Musical Guest account and subsequently becoming an inescapable Twitter meme. Seriously, though, how good was Lizzo on SNL? Comedy career incoming, much?
Lizzo's Monologue! pic.twitter.com/oGXDs769f1

— Saturday Night Live - SNL (@nbcsnl) April 17, 2022
PHOEBE BRIDGERS TURNED ROCK STAR AT COACHELLA
what if we fucked https://t.co/WjBN2neP3a

— traitor joe (@phoebe_bridgers) April 16, 2022
And I oop! It's the fact Phoebe Bridgers was on her phone tweeting this 15 minutes before going on stage at Coachella for me? Hahaha. Jokes aside, I actually felt kind of emotional watching Pheebs rip up The Outside Theater on Friday evening. It truly felt like her crowning rock star moment. And that duet with Arlo Parks? *Cries in falsetto*
phoebe bridgers brought out arlo parks at coachella to sing "graceland too" (which she called a "love song") pic.twitter.com/uUiwLFFluD

— Callie Ahlgrim (@callieahlgrim) April 16, 2022
MEGAN THEE STALLION WROTE A LETTER TO HER EX
LADIESSSS LOVE YOURSELF CAUSE THIS SHIT CAN GET UGLY pic.twitter.com/jLz3rIPr6N

— TINA SNOW (@theestallion) April 18, 2022
WHATTT? Somebody call the fire brigade, as Megan Thee Stallion is bringing the heat and flames with this one. No, really, having debuted it at Coachella over the weekend, Meg has the Hotties eating all over again with this latest taste of "Letter to My Ex." Can we talk about that Lil' Kim flow? And those bars dissing Tory Lanez? Bring on Friday!
Friday https://t.co/MPH2a3zFtN

— TINA SNOW (@theestallion) April 19, 2022
KID CUDI CONFIRMED HE AND KANYE WERE WERE OVER
Hey! So I know some of you heard about the song I got w Pusha. I did this song a year ago when I was still cool w Kanye. I am not cool w that man. He's not my friend and I only cleared the song for Pusha cuz thats my guy. This is the last song u will hear me on w Kanye -Scott

— The Chosen One : I YOU FRESHIE 4EVER (@KidCudi) April 19, 2022
Kid Cudi and Kanye West are over? I NEED A MOMENT!
Can Kanye and Kid Cudi stop beefing please pic.twitter.com/X2OBa5zM8i

— Krabbypotato (@Krabbypotato1) April 19, 2022
-
Follow We Are: The Guard on Twitter for more! x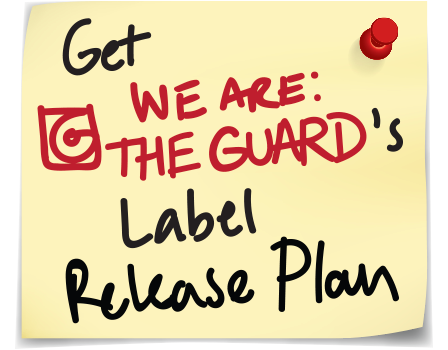 Jess Grant is a frustrated writer hailing from London, England. When she isn't tasked with disentangling her thoughts from her brain and putting them on paper, Jess can generally be found listening to The Beatles, or cooking vegetarian food.