10 TWITTER MOMENTS: KID CUDI ADOPTED THE CUTEST GOLDENDOODLE
Photo by Kid Cudi
It feels like a lot of artists were understandably lying low on social media over the last few days. As much as we love everything "music" here at We Are: The Guard, even we recognize it's occasionally healthy to take a step back and focus on the more important issues at hand. On that note, I want to use this moment to link to some resources helping those impacted by the conflict in Ukraine:
Important resource

Ukrainians put together a list of resources on how foreigners can help. There are all reputable organizations doing good work. Spread far and wide:https://t.co/NeGElG48jZ

— Jane Lytvynenko (@JaneLytv) February 22, 2022
Check out the latest edition of We Are: The Guard's 10 Twitter Moments, featuring Kid Cudi, Kenny Beats, Thundercat, and plenty more.
-
KID CUDI ADOPTED THE CUTEST GOLDENDOODLE
Hey! This is my new pup Nino Brown. He's a goldendoodle and hes 4 months. He's gonna get prettyyy big look at his paws. U see he loves his papa. love u too boy pic.twitter.com/3WP5F5Kcch

— The Chosen One : I YOU FRESHIE 4EVER (@KidCudi) February 26, 2022
I'M NOT CRYING, YOU'RE CRYING! Ever since he lost his beloved bulldog, Freshie, I've been secretly hoping Kid Cudi would adopt another dog, and on Saturday, Cudi finally revealed he'd added a goldendoodle to the Mescudi family! Nino Brown honestly might be the cutest damn puppy I've seen in my life? THOSE EYES!
He likes to take my phone pic.twitter.com/myrpyORCUW

— The Chosen One : I YOU FRESHIE 4EVER (@KidCudi) February 26, 2022
KENNY BEATS IS NOT THAT KID IN JEEN-YUHS
That is not me https://t.co/SYbYYw7L2B

— kennybeats (@kennybeats) February 28, 2022
LMAO! Not Kenny Beats calling out this fan for spreading fake news about this little kid in jeen-yuhs! This reminds me of that time everybody was tweeting that child in that 2Pac video was Tyler, the Creator! Why do you have to lie, Twitter? Oh, and while we're on the topic, how are we finding jeen-yuhs? Donda West is the sweetest *cries*!
Papa roach tweeting me "the boy is ours" wasn't on my bingo card for 2022 https://t.co/x888H1JLs5

— kennybeats (@kennybeats) February 28, 2022
THUNDERCAT GOT SHOUTED OUT BY DAVE GROHL
Thank you for the love @seanseaevans @hotonesgameshow & Dave !!! Love you too!!! Definitely no girlfriend, just two cats lol. But I'm workin on it.Lolol. Think I'm just better off behind my bass pic.twitter.com/UbA2kuhjHx

— ashy daddy (@Thundercat) February 27, 2022
Hot Ones has provided us music fans with some quality content over the years, like Lorde casually eating the Wings of Death like it was nothing, but Dave Grohl fanboying over Thundercat? This has to be the greatest thing I've seen in ages! Seriously, though, does anybody else want to get famous simply so they can go on this show? LMAO!
LABRINTH HELPS ZENDAYA TO MAKE HER MUSICAL COMEBACK
I wasn't ignoring you. "I'm Tired" with @zendaya is out now https://t.co/BDSKo8KGRy pic.twitter.com/icAawlsjto

— Labrinth (@Labrinth) February 28, 2022
Not Zendaya closing out the Euphoria season finale by appearing on Labrinth's "I'm Tired?" Erm, excuse me while I have a whole ass mental breakdown! This collaboration has me in tears! And I haven't even mentioned that we're going to be getting a remix featuring Kid Cudi? BRB, booking an emergency appointment with my therapist!
Yoooo! What a dream that would be… @Labrinth ??? https://t.co/dklk4p7kjw

— Zendaya (@Zendaya) March 1, 2022
MEGAN THEE STALLION NEEDS A MARVEL MOVIE
Will forever be THAT BITCH pic.twitter.com/t67Lj4YrNP

— TINA SNOW (@theestallion) February 24, 2022
Are you freaking kidding me, Megan Thee Stallion? Meg has been kind of quiet across social media over the last few weeks for obvious reasons, but the Queen Hottie briefly returned to Twitter on Thursday to deliver this badass set of photos! Tina Snow is the definition of ice-cold! Can somebody give her a Marvel movie franchise, already?
EXACTLY TINA, EXACTLY.. pic.twitter.com/39YYD8hDZi

— Lih (@arieticallih) February 24, 2022
TYLER, THE CREATOR IS KILLING IT ON TOUR
my mic turned off during the song. united center, chicago. https://t.co/eg3yeMBw62

— Tyler, The Creator (@tylerthecreator) February 23, 2022
It's the fact that Tyler, the Creator has been totally killing it on the Call Me if You Get Lost Tour for me? From the sets to Tyler's performances, the whole thing has looked spectacular! Tyler sailing a boat down the center of the arena during "WUSYANAME" is for sure a highlight of the concert, even when his microphone is turned off!
bro hired the same Audio engineers as Kanye that's crazy

— RapTalk (@RapTalkv2) February 23, 2022
LIZZO IS A FLAPPER GIRL ON THE COVER OF VARIETY
IM A COVER GRRRL YALL @Variety pic.twitter.com/YCIHbe3ako

— LIZZOOOOO (@lizzo) February 23, 2022
Lizzo on the cover of Variety? *Kim Kardashian voice* IT'S WHAT SHE DESERVES! Lizzo is looking absolutely stunning, not to mention I'm loving this flapper girl hair on her! Roxie Hart could never! P.S. Who else is excited for Watch Out for the Big Grrrls? I'm pretty sure I'm going to be spending the whole of spring binge-watching this!
I BEEN WAITING FOR THIS ONE… TURN IT UP—This is the greatest moment of my career yet. Yall ready to laugh, cry, twerk, repeat?! WATCH OUT FOR THE BIG GRRRLS DROPS 3/25 ONLY ON @PrimeVideo pic.twitter.com/9rcFqtn5S4

— LIZZOOOOO (@lizzo) February 17, 2022
THE WEEKND INVITES US TO THE DAWN FM EXPERIENCE
remember when I held you? pic.twitter.com/at9Fkc9sk3

— The Weeknd (@theweeknd) February 28, 2022
While he decided to announce it on Twitter at a really, really bad time, The Weeknd's Dawn FM Experience is very much living up to the hype! Even if you're not a fan of his music, you have to respect that Abel Tesfaye has been out here building an entire damn cinematic universe since the days of After Hours! Genius, much?
I'll always be less than zero … pic.twitter.com/mxI8SkL0Rr

— The Weeknd (@theweeknd) March 1, 2022
MILEY CYRUS AND MÅNESKIN ARE COMING TO ROCK
Name our band. pic.twitter.com/5TB8eLL9Cc

— Miley Ray Cyrus (@MileyCyrus) February 28, 2022
MILEYSKIN SEASON APPROACHING! No, really, I'm fully obsessed with the idea of Miley Cyrus and Måneskin collaborating! I'm pretty sure It's going to change rock-and-roll forever! Can you imagine the vocals? And the fact that Mark Ronson is offering to produce them? I'm screaming! GIVE US A WHOLE ALBUM, ALREADY!
mileyskin
(can I do a track?) https://t.co/RHbIPMSrFC

— Mark Ronson (@MarkRonson) March 1, 2022
SZA HAS US ASCENDING WITH HER ISOLATED VOCALS
— SZA (@sza) February 25, 2022
Me every time somebody posts one of these isolated vocal videos: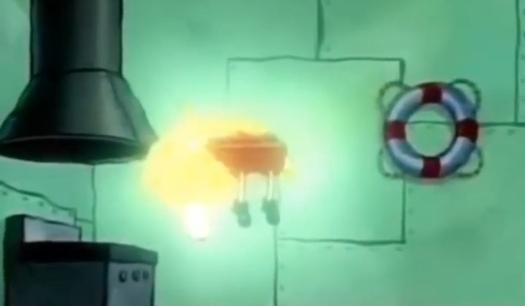 These isolated vocals from Frank Ocean tho!! pic.twitter.com/QC8Fxy8IJV

— Be Thy Self. (@TheLovelyP) February 23, 2022
-
Why not follow We Are: The Guard on Twitter for lots more? Stay safe. x
Sources:
Spongebob Meme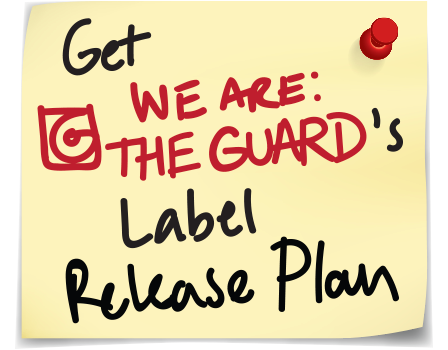 Jess Grant is a frustrated writer hailing from London, England. When she isn't tasked with disentangling her thoughts from her brain and putting them on paper, Jess can generally be found listening to The Beatles, or cooking vegetarian food.