10 TWITTER MOMENTS: LADY GAGA CANCELS EARTH
Between Super Tuesday and the coronavirus, it's safe to say Twitter has made for hellah heavy reading over the last seven days! If you're searching for something a little lighter to boost your energy levels this dreaded Hump Day, then I'm pleased to tell you you're in the right place! Just pour some freshly brewed coffee (you can never have enough caffeine!) as it's time to scroll through We Are: The Guard's 10 Twitter Moments, featuring Lady Gaga, Cardi B, Travis Scott, and lots more!
-
LADY GAGA CANCELS EARTH
earth is cancelled

— Lady Gaga (@ladygaga) February 28, 2020
SHE SAID WHAT SHE SAID! Brb, booking my one-way ticket to Chromatica to fight with Gaga and the rest of the Kindness Punks in my hot-pink latex!
CARDI B IS HOMELESS NOW THANKS TO BTS
Me homeless cause hobi & joon took my job pic.twitter.com/28WwHXVChh

— iamcardib (@iamcardib) February 26, 2020
BTS SLAYED their cover of "Finesse" on Carpool Karaoke last week, and it looks as though the whole thing has got Cardi B SHOOK. Okay, okay – so I highly doubt she's going to be begging on the streets anytime soon, but Belcalis definitely needs to watch her back!
THE WEEKND GETS A BIRTHDAY GIFT FROM JIM CARREY
thank you @JimCarrey ! perfect birthday gift. pic.twitter.com/rEEkv4fEFt

— The Weeknd (@theweeknd) February 27, 2020
Sooo it seems everyone's favorite weird uncle Jim Carrey recently took time out from hanging with Ariana Grande and Tyler, the Creator on the set of Kidding to draw this insane portrait of birthday boy The Weeknd. And to think I'll probably just get a gray hair for my 30th!
BIG FREEDIA WISHES KESHA A HAPPY BIRTHDAY
Happy birthday my baby @KeshaRose wishing you many many more chase your rainbows today and even raise a little hell ! I love you enjoy to the fullest pic.twitter.com/o6dKWY3sX7

— Big Freedia (@bigfreedia) March 1, 2020
NAME A MORE ICONIC DUO, I'LL WAIT!
MISSY ELLIOTT IS A DANCE-CHALLENGE QUEEN
Less than 24hours https://t.co/bPaZp8r4zr pic.twitter.com/0ali8WPr82

— Missy Elliott (@MissyElliott) February 29, 2020
Things Missy Elliott did? THAT! Less than 24 hours after Guapdad 4000 challenged her to a dance-off, Misdemeanor responded with this 45-second clip of her busting moves to "The Rain (Supa Dupa Fly)," breaking the Internet with her legendary-ness in the process.
P.S. Can we also talk about the fact that Missy LITERALLY NEVER AGES?
Holy shit .....didn't think you'd actually ... but perhaps ... pic.twitter.com/UNxtecONco

— GUAPDAD 4000 (@guapdad4000) February 29, 2020
TRAVIS SCOTT IS AN ACTUAL CHILD
I've perfected heating a pizza lunchable in the oven

— TRAVIS SCOTT (@trvisXX) March 3, 2020
Erm, so – let me get this straight... Stormi is out here fine-dining at Nobu with Kylie Jenner, while Travis Scott is sat at home eating Reese's Puffs and over-hacked pizza lunchables? I have to laugh!
LIL UZI VERT LETS FANS VOTE FOR HIS ALBUM COVER
— BABY PLUTO (@LILUZIVERT) March 3, 2020
Twitter polls so often bring out the worst of humanity (Did you SEE Chance the Rapper's poll on movie sequels?), but I'm pleased to see decency prevailed here. Nooow if only Uzi could hurry up and DROP THE ALBUM!
RICO NASTY IS MOM GOALS
Only thing keeping me motivated is my son . And how he thinks I'm a super hero . I must live up to his expectations and only his.

— TACOBELLA (@Rico_nastyy) February 28, 2020
Just your weekly reminder Rico Nasty is the BEST! MOM! EVER! No, really – what did we do to deserve her and Cameron's relationship? *Insert crying-face emoji x 3 here*
DILLON FRANCIS ON HOW TO TAKE A SCREENSHOT
If you sneeze and fart at the same time your body takes a screenshot

— Dillon Francis (@DillonFrancis) February 29, 2020
DILLON FRANCIS, EVERYONE!
CONAN GRAY JUST DID AN INDIE COVER OF "SUPER BASS"
super bass by nicki minaj but ur indie pic.twitter.com/JG97PGeB2l

— conan gray (@conangray) February 28, 2020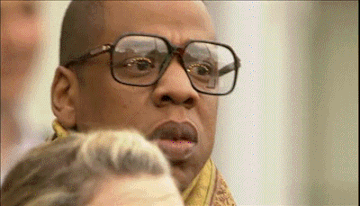 -
Why not follow We Are: The Guard on Twitter for lots more? See ya! x
Jess Grant is a frustrated writer hailing from London, England. When she isn't tasked with disentangling her thoughts from her brain and putting them on paper, Jess can generally be found listening to The Beatles, or cooking vegetarian food.