10 TWITTER MOMENTS: LIL NAS X CELEBRATED INTO THE NIGHT AFTER THE VMAS
Between the VMAs on Sunday and the Met Gala on Monday, it goes without saying it's been an insanely busy few days on Music Twitter. Oh, and as for *that* Nicki Minaj tweet? I think it's best we pretend that never happened, okay, Barbs? Check out the latest edition of We Are: The Guard's 10 Twitter Moments, featuring Lil Nas X, Jack Harlow, Arlo Parks, and plenty of other favorites!
-
LIL NAS X CELEBRATED INTO THE NIGHT AFTER THE VMAS
VIDEO OF THE YEAR AHHHHH SUCK MY COCKKKK AHAHAHAHAHAHAHA

— MONTERO (@LilNasX) September 13, 2021
Lil Nas X really was the king of the VMAs, huh? From his performance of "INDUSTRY BABY," to winning Video of the Year for "MONTERO," the Twitter legend had an incredible evening. Oh, and it seems his celebrations didn't end at Barclays Center, at least if this paparazzi footage is to be believed! LMAO!
that welch's sparkling grape had me defeated https://t.co/Kf1Zi0wDXb

— MONTERO (@LilNasX) September 13, 2021
JACK HARLOW AND LIL NAS X REUNITED AT THE MET GALA
— Jack Harlow (@jackharlow) September 14, 2021
Is anyone else absolutely living for Jack Harlow and Lil Nas X's friendship? Fresh off performing "INDUSTRY BABY" together at the VMAs, the besties were reuniting once again on Monday at the Annual Illuminati Conference – sorry – the Met Gala. P.S. 509 unread texts? I know you're busy, Jack, but really?
met gala was fun. i love when they did the illuminati ritual

— MONTERO (@LilNasX) September 14, 2021
ARLO PARKS GOT TWITTER LOVE FROM TAYLOR SWIFT
I won the 2021 Hyundai @MercuryPrize!!! These moments are always so complicated to describe but right now I feel this warm, heavy sense of happiness deep inside - my heart is still pounding, I still keep welling up randomly, this means an awful awful lot to me. pic.twitter.com/8gxH0siDhd

— Arlo Parks (@arloparks) September 10, 2021
It's no secret we're absolutely massive fans of Arlo Parks here at We Are: The Guard, so we were obviously ridiculously excited to see the British artist scoop the Mercury Prize on Friday. We weren't the only ones celebrating her win, however, with *Taylor freaking Swift* also sending Arlo some Twitter love!
Taylor!!! You're the sweetest!! https://t.co/1kLgTVIqk8

— Arlo Parks (@arloparks) September 10, 2021
CHLÖE ATE AND LEFT NO CRUMBS AT THE VMAS
thank you @vmas had so much fun performing #havemercy last night pic.twitter.com/azhVN0EL3N

— Chlöe (@ChloeBailey) September 13, 2021
Chlöe Bailey ate and left not a single crumb at the VMAs on Sunday. No, really – I knew her debut live performance of "Have Mercy" was going to be big, but I didn't expect it to be "the next Beyoncé gig." The way she ran up to embrace Halle straight after getting off stage, too? I HAVE A LOT OF EMOTIONS!
my heart my soul my everything https://t.co/r1nCxAkKUa

— Chlöe (@ChloeBailey) September 13, 2021
HALLE BAILEY WAS A SUPERSTAR AT THE MET GALA
earlier on the way to the met… pic.twitter.com/sqvqtrpJUl

— Halle (@HalleBailey) September 14, 2021
There's been a lot of media attention surrounding her older sister of late, but Halle Bailey was quick to remind us she's still a superstar in her own right on Monday at the Met Gala. The Disney princess was out here looking pretty in pink in Rodarte, and to top it all off? Ariel finally got to meet Snow White!
you are incredible too !! so happy to have met you https://t.co/Gec3JWQvyH

— Halle (@HalleBailey) September 14, 2021
TRAVIS BARKER OVERCAME HIS FEAR OF FLYING
Flew 5 times in the last month

— Travis Barker (@travisbarker) September 12, 2021
Whatever your thoughts are on Kourtney Kardashian, you have to hand it to the Keeping up With the Kardashians star – she's been totally amazing for Travis Barker. It's great to see the blink-182 drummer finally overcoming his trauma and facing his fear of flying after all of these years. Long may it continue!
ANYTHING IS POSSIBLE

— Travis Barker (@travisbarker) September 12, 2021
DOJA CAT WAS THE BEST VMAS HOST IN YEARS
ima host the vmas tomorrow and i'm gonna do a good job by accident

— yeeeeeees (@DojaCat) September 12, 2021
Singer? Dancer? HOST? Doja Cat really is the definition of a triple threat! Oh, and can we also agree the "You Right" singer was undoubtedly the best presenter the VMAs has had in years? She was cool, calm, and collected, not to mention brought some crazy looks. Chair hats and gigantic chicken feet forever!
Fans think @DojaCat wore chicken feet boots to the #VMAs in response to a tweet that went viral last month. pic.twitter.com/qtulgXX9vo

— Pop Crave (@PopCrave) September 13, 2021
TROYE SIVAN WAS WORKING IT AT THE MET GALA
MET gala @Cartier pic.twitter.com/4MKUUvGXEl

— (@troyesivan) September 13, 2021
YOU BETTER WORK, B*TCH! It's safe to say Troye Sivan understood the assignment at this year's Met Gala. Wearing a dress was nothing short of a power move, and don't get me started on the "Angel Baby" musician's chunky platform boots! I'm definitely going to need lessons on how to walk in those!
TROYE SIVAN SAID BORING BLACK SUIT? IDK HER #MetGala2021 pic.twitter.com/Lpi8H8zL7i

— gio ㋡ -179 (@ghostinyibo) September 13, 2021
OUTKAST CELEBRATED 18 YEARS OF "HEY YA!"
18 years ago today we dropped your mama's, mamas', baby mamas', mama's favorite track Hey Ya. pic.twitter.com/AOdTWOsuZN

— Outkast (@Outkast) September 9, 2021
That shocking moment when you realize it's been nearly two decades since Outkast dropped "Hey Ya!" Excuse me while I go and have a midlife crisis. Jokes aside – it feels like only yesterday my tweenage self was shaking it like a polaroid picture to this song. Why oh why was life so much simpler back then?
BRITNEY SPEARS TOOK A BREAK FROM SOCIAL MEDIA
Don't worry folks … just taking a little break from social media to celebrate my engagement !!!! I'll be back soon

— Britney Spears (@britneyspears) September 14, 2021
WE LOVE YOU, BRITNEY SPEARS!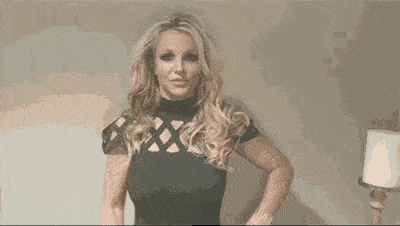 -
Follow We Are: The Guard on Twitter for more! xo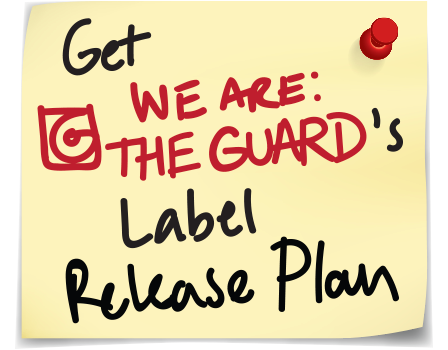 Jess Grant is a frustrated writer hailing from London, England. When she isn't tasked with disentangling her thoughts from her brain and putting them on paper, Jess can generally be found listening to The Beatles, or cooking vegetarian food.