10 TWITTER MOMENTS: LIL NAS X CLAPS BACK AT CONSERVATIVE TWITTER
This week on Twitter!
Shrimp Tails!
Ummmm @CTCSquares - why are there shrimp tails in my cereal? (This is not a bit) pic.twitter.com/tTjiAdrnVp

— Jensen Karp (@JensenKarp) March 22, 2021
"cinnamon toast shrimp guy turned out to be a milkshake duck just like bean dad" is a sentence I desperately wish I did not understand

— Janel Comeau (@VeryBadLlama) March 24, 2021
The Suez Canal!
BREAKING: Suez Canal service firm says massive container ship that was stuck in vital waterway has been set free, on the move. https://t.co/vYEJnSI3Qo

— The Associated Press (@AP) March 29, 2021
"Were you a CONTAINER ship or were you a CONTAINED ship?" pic.twitter.com/hlmjmRPpFt

— Suez Orman (@sweetlikeJT) March 30, 2021
Zooey Deschanel's Forehead!
For all the doubters... pic.twitter.com/vKHbvFQ95D

— zooey deschanel (@ZooeyDeschanel) March 26, 2021
zooey deschanel's bangs have been the only constant in my life they were here before i was born and will still be here when i die

— ً (@fatpussyhex) March 27, 2021
What did we do to deserve this bird app?
Check out the latest edition of We Are: The Guard's 10 Twitter Moments, featuring Lil Nas X, Miley Cyrus, Ariana Grande, and more!
-
LIL NAS X CLAPS BACK AT CONSERVATIVE TWITTER
i spent my entire teenage years hating myself because of the shit y'all preached would happen to me because i was gay. so i hope u are mad, stay mad, feel the same anger you teach us to have towards ourselves.

— nope (@LilNasX) March 27, 2021
IT'S LIL NAS X'S MONTERO AND WE'RE ALL JUST LIVING IN IT! The video for "Call Me by Your Name" was everything I hoped it'd be and then some and the subsequent fallout from Conservative Twitter has quite honestly made it a million times more deliciously devilish *chef's kiss*! Brb, strapping on my thigh-high boots and finding me a Satan to twerk on!
Maybe the best tweet of all time?

— Seth Rogen (@Sethrogen) March 29, 2021
MILEY CYRUS AND HANNAH MONTANA RECONNECT
Dear @HannahMontana, I still love you 15 years later. #HMForever pic.twitter.com/TBqZd5aOKh

— Miley Ray Cyrus (@MileyCyrus) March 24, 2021
"Not a day goes by I forget where I came from. A building in Burbank, California with a room full of people with the power to fulfill my destiny. And that they did. They gave me you. The greatest gift a girl could ask for. I love you Hannah Montana." IS SOMEONE CHOPPING ONIONS? Jokes aside, this is the most heartfelt thing I've ever read. HANNAH MONTANA FOREVER <3!
Nice to hear from you @MileyCyrus. It's only been a decade. https://t.co/KXd01DpciK

— Hannah Montana (@hannahmontana) March 24, 2021
ARIANA GRANDE IS A JUDGE ON THE VOICE
surprise !!! i am beyond thrilled, honored, excited to be joining @kellyclarkson @johnlegend @blakeshelton next season ~ season 21 of @nbcthevoice ! @nickjonas we will miss you pic.twitter.com/BAmaXxDVLp

— Ariana Grande (@ArianaGrande) March 30, 2021
OMFG! Can you hear that sound? That, ladies and gentlemen, is Arianators up and down the country practicing their best whistle notes in time for the next season of The Voice. Ariana Grande is really about to show reality television how it's done and I'm quite frankly here for it! Oh, and can we take a moment to appreciate the Scary Spice vibe Ariana is channeling in this pic? LEGENDARY!
Me auditioning for #TheVoice because @ArianaGrande will be judging pic.twitter.com/J6y5p88Q9w

— Andrew (@AndySmith48) March 30, 2021
KENNY BEATS GIVES A MUCH-NEEDED PEP TALK
I know you heard me say it before but

- Jay Z got turned down from every major label at 27 for being too old

- Mark Cuban had $0 dollars at 28 years old

- Bill Withers dropped his first album in his 40's

DONT LET SOCIAL MEDIA RUSH YOU, BE A LEGEND AT YOUR PACE

— kennybeats (@kennybeats) March 24, 2021
FACTS, KENNY BEATS! Never forget, age is just a number! If you have the talent, your time will come! P.S. Looking for further help on making it in the music industry? Feel free to check out We Are: The Guard founder Benjamin Groff's best-selling book How Do I Get a Record Deal? Sign Yourself! for more fire tips and tricks! YOU CAN DO THIS! *Shameless plug*
DIONNE WARWICK CANCELS WHITE BOY SUMMER
I will be having a Black Woman Summer. What foolishness did I just see?

— Dionne Warwick (@dionnewarwick) March 30, 2021
DIONNE WARWICK HAS SPOKEN! White Boy Summer is officially canceled, people! Sorry not sorry, Chet Hanks! I HAVE TO LAUGH!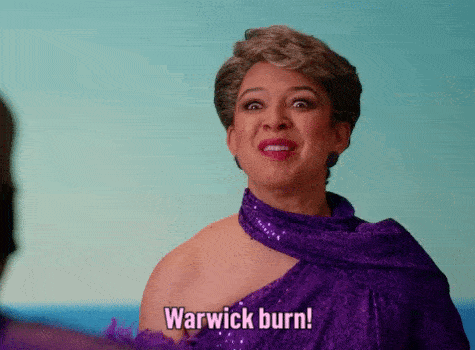 HALLE BAILEY CELEBRATES TURNING 21
this is 21 pic.twitter.com/1PNxyF6vOF

— Halle (@HalleBailey) March 27, 2021
The Most Adorable Human Being on Planet Earth – aka Halle Bailey – takes time out from shooting the live-action remake of The Little Mermaid in London in order to celebrate her 21st birthday. If these pics didn't make you squeal from cuteness, you clearly have no soul. Side-note: Who else spent the best part of 10 minutes zooming in looking for a card from Beyoncé? LMAO!
i love you so much https://t.co/vAxc7SgmRq

— Halle (@HalleBailey) March 27, 2021
SERENA ISIOMA IS A GENDER-DEFYING ROCK STAR
ok lil life update - i really rock with "he/him" but "they/them" is preferred. "she/her" is also cool (i like that it sounds pretty). if u got a problem w that then u got a problem w this glock any questions ? pic.twitter.com/l7qioiVHyb

— Serena Isioma (@serenaisioma) March 26, 2021
NOTHING BUT RESPECT FOR MY NONBINARY ROCK STAR SERENA ISIOMA <3! Brb, listening to The Leo Sun Sets EP on repeat for the rest of the goddamn day *sips tea*.
me if anybody got a problem pic.twitter.com/aLxBoIO78p

— Amaria (@amariamcgee) March 26, 2021
HAYLEY WILLIAMS IS EMBRACING TWITTER TYPOS
i will no longer be deleting and retweeting due to typos, which are many. you follow me at your own risk and i love that about you.

— hayley from Paramore (@yelyahwilliams) March 26, 2021
I've spent more time tweeting and deleting typos on Twitter than I care to mention, so this important service update from Hayley Williams hit different. Perhaps we should all consider embracing this form of chaotic-good energy going forward. Consider it a non-violent form of protest until Twitter finally gives us the edit button the bird app has been begging for since 2006.
SURIEL HESS GOT SENT A BUNCH OF FREE M&M's
So uhh... @mmschocolate sent me M&Ms with my face on them #sickofyou pic.twitter.com/KX4tMvd2NL

— Suriel Hess (@SurielHess) March 26, 2021
Forget "a GRAMMY Award" or "a gold disc." I'm sorry, but you're only truly making it in this industry if you're being sent a champagne bottle's worth of M&M's. More specifically, a champagne bottle's worth of M&M's with your name and face printed on them. Having previously talked to us about his love for these chocolate treats, We Are: The Guard genuinely couldn't be happier for Suriel Hess!
Check out our latest Featured Find @SurielHess on @WeAreTheGuard!

Discover https://t.co/IIpSDZ8BNo pic.twitter.com/8vF6rSr7LI

— We Are: The Guard (@WeAreTheGuard) March 7, 2021
BTS STAND UP AGAINST ASIAN HATE
#StopAsianHate#StopAAPIHate pic.twitter.com/mOmttkOpOt

— (@BTS_twt) March 30, 2021
And finally, an incredibly, deeply important message from our BTS boys. #StopAsianHate #StopAAPIHate
-
See you on Twitter for more! x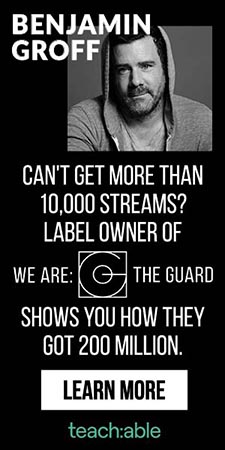 Jess Grant is a frustrated writer hailing from London, England. When she isn't tasked with disentangling her thoughts from her brain and putting them on paper, Jess can generally be found listening to The Beatles, or cooking vegetarian food.