10 TWITTER MOMENTS: LIL NAS X HAS BEEF WITH TONY HAWK
Cursed Twitter Content of the Week: James Corden's Cinderella Flash Mob!
It's so rare for everyone on the internet to hate one thing and for that thing to be the worst thing ever made https://t.co/s94Lx2fryO

— Big Joel (@biggestjoel) August 29, 2021
The Cinderella flash mob but they're dancing to the song from Annihilation pic.twitter.com/ILCMBT6eSb

— Kyle Buchanan (@kylebuchanan) August 28, 2021
Whoever made this should be in the MoMA pic.twitter.com/clA5PDlyMC

— Shamir (@ShamirBailey) August 29, 2021
CURSED, I TELL YOU!
Scroll through the latest edition of We Are: The Guard's 10 Twitter Moments, featuring Lil Nas X, Katy Perry, Taylor Swift, and lots more!
-
LIL NAS X HAS BEEF WITH TONY HAWK
now that tony hawk has released skateboards with his blood painted on them, and there was no public outrage, are y'all ready to admit y'all were never actually upset over the blood in the shoes? and maybe u were mad for some other reason?

— MONTERO (@LilNasX) August 25, 2021
Even though I love, love, love Tony Hawk, it's undeniable Points Were Made by Lil Nas X. That said, I'm sure I'm not the only one who's glad to see there are no signs of bad blood (I'm sorry, I had to!) between the two men. Tony Hawk and Lil Nas X's Pro Skater is due out when, exactly?
— MONTERO (@LilNasX) August 30, 2021
KATY PERRY IS THE BEST MOM EVER
1 year ago today is the day my life began… Happy first Birthday my Daisy Dove, my love.

— KATY PERRY (@katyperry) August 26, 2021
Can you believe it's been a whole entire year since Katy Perry gave birth to Daisy Dove? It feels like it was only yesterday I was screaming at my phone while watching her reveal her pregnancy in the video for "Never Worn White." We love to see our favorite pop star savoring domestic bliss!
 

 

 

View this post on Instagram
TAYLOR SWIFT FANGIRLS OVER HALSEY
I'm blown away by @halsey's artistry and commitment to taking risks. Giving us all a brave new era to dive into and explore together. If I can't have love, I want power is out now- please stream and buy the album!! https://t.co/ZZXXLuh1D7

— Taylor Swift (@taylorswift13) August 29, 2021
Taylor Swift and Halsey really are the definition of Best Friend Goals, huh? Can we also talk about the fact it never gets old seeing women creatively and artistically supporting each other? If I Can't Have Love, I Want Power is most definitely the greatest album of Halsey's career!
Thank you T means so so much https://t.co/hQ5VcXwwfy

— h (@halsey) August 29, 2021
CARDI B AND KULTURE ARE INFLUENCERS
Soooo ummmm I was trying to give ya a hair tutorial video with my kid but it ain't as easy to make as it look soooo uuummmmm yea No! pic.twitter.com/bhF4BRRdid

— iamcardib (@iamcardib) August 28, 2021
WHEN I TELL YOU I SCREAMED! I'm absolutely obsessed with Kulture completely ruining Cardi B's attempts at being a hair and beauty influencer! The three-year-old really said: "I'm the celebrity around here, Mommy!" Someone give this lil' kid her own reality television series, already!
this part right here lmaoo pic.twitter.com/nd84loEAMw

— (@bitchcumhere) August 28, 2021
LIZZO IS BEAUTIFUL
Just reminding myself that I'm the finest bitch in the universe and can't nobody convince me otherwise not even myself pic.twitter.com/9dQbvKyfk5

— ALL THE RUMORS ARE TRUE (@lizzo) August 28, 2021
YESSSSS!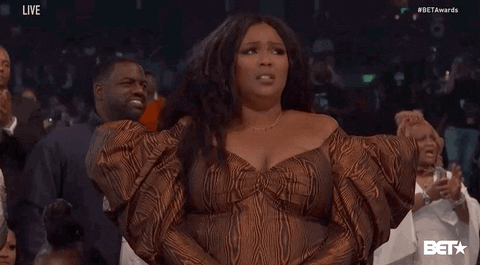 CHILDISH GAMBINO DISSES KANYE WEST
i love being influential

— donald (@donaldglover) August 29, 2021
That moment when Donald Glover returns to Twitter simply to shade Kanye West for apparently stealing the 3.15.20 cover art for his recent album Donda. Of course, Donald seems to have forgotten The Beatles did it several decades before the both of them, but I'm here for the Twitter beef regardless!
im sure the beatles would say the same pic.twitter.com/BXxQ7yjk27

— d火n (@javrawr) August 29, 2021
SAWEETIE LOVES BIG MACS MORE THAN QUAVO
pinocchio ass article anyways back to this #saweetiemeal https://t.co/8R09HX8qwm

— BIG MAC MAMA (@Saweetie) August 26, 2021
I KNOW THAT'S RIGHT! Saweetie is quite clearly too busy securing her McDonald's bag to be getting back with lying, cheating men! Oh, and while we're on the topic, has anyone actually managed to order The Saweetie Meal? That Saweetie 'N Sour dip looks damn good, if I do say so myself!
 

 

 

View this post on Instagram
GRIMES DEBUTS HER NATURAL CURLS
Anyone else discover they have curly hair late in life and now u have to reconsider ur whole personality cuz u rly cant color this shit and sleeping in a bonnet feels profoundly ungoth? But it has vampire energy tho pic.twitter.com/XGQezARNfI

— Miss Information (@Grimezsz) August 31, 2021
Grimes is serving Marie Antoinette meets Tom Cruise circa Interview With the Vampire, and honestly? I'm totally living for it! Don't think for a second this is going to distract the fans from the fact you still haven't dropped "Shinigami Eyes," though, Claire! BRING ON THE BANGERS!
We did a very ambitious video basically doing a bunch of stuff no ones ever done before and therefore the editing process has been extremely fraught but we're getting there - it's just literally new technology being used in an untested context so trial/ error

— Miss Information (@Grimezsz) August 31, 2021
T-PAIN REALLY HATES AVOCADOS
Does avocado actually taste like anything or y'all just put it on sandwiches to make it feel like you're chewing a turd?

— T-Pain (@TPAIN) August 31, 2021
I'm a vegan, so this basically goes against my whole entire aesthetic, but here it goes: AVOCADOS SUCK! Thanks to T-Pain, I feel like I'm finally able to speak out about this deeply important matter. Expensive and tasteless? Like I said: AVOCADOS SUCK! Guacamole is great, though!
I'm callin the cops

— T-Pain (@TPAIN) August 31, 2021
FINNEAS IS THE BIGGEST BILLIE EILISH STAN
Billie. https://t.co/ML2lzt0tHw

— FINNEAS (@finneas) August 27, 2021
CUTEST! TWEET! EVER!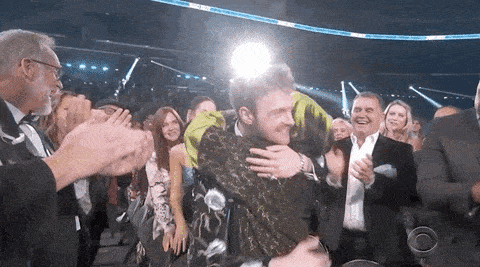 -
Don't forget to follow We Are: The Guard on Twitter for lots more! xo
Jess Grant is a frustrated writer hailing from London, England. When she isn't tasked with disentangling her thoughts from her brain and putting them on paper, Jess can generally be found listening to The Beatles, or cooking vegetarian food.