10 TWITTER MOMENTS: LIL NAS X IS RUNNING OUT OF "OLD TOWN ROAD" ROYALTIES
Hi, Twitter stans and stanettes! How are you? Okay, so I know it's not related to music as such, but I'm pretty sure this "Meatier / Meteor" meme is the funniest thing I've seen on Twitter in a very long while. Speaking of meat, did you also see Chris Evans trending over the weekend for some reason? *Cough* Anyways! Hump Day is finally here, which means it's time for the latest dose of We Are: The Guard's 10 Twitter Moments. Stop everything you're doing, then, and check out the following selection of tweets from Lil Nas X, Lana Del Rey, Travis Scott, and lots more!
-
LIL NAS X IS RUNNING OUT OF "OLD TOWN ROAD" ROYALTIES
gonna start back releasing music soon the old town road money running out

— nope (@LilNasX) September 10, 2020
Aren't we due another "Old Town Road" remix anyways? Jokes aside, I'm pretty sure new music from Lil Nas X is the only thing that can save 2020 (that, and making sure we vote in November, obviously).
LANA DEL REY MISSES FOOTBALL, OR MAYBE BASEBALL?
Ah the poetry in football.
Making me miss sitting at the back of the stadium watching the Dodgers, writing haikus, eating vegan dogs. Fuck.

— Lana Del Rey (@LanaDelRey) September 13, 2020
I'm pretty sure this is the most on-brand Lana Del Rey tweet in the history of on-brand Lana Del Rey tweets. WE LOVE A HAIKU-WRITING, VEGAN DOG-EATING QUEEN! Just one question: Aren't the Dodgers a baseball team?
TRAVIS SCOTT HAS THE MOST WHOLESOME FAN INTERACTION EVER
Ur my hero!!!! Anyway If I can make ur day better makes me happy !!! Imma try to get something up there to u kiddo. https://t.co/uBeKERSmdl

— TRAVIS SCOTT (@trvisXX) September 9, 2020
I'm still struggling to get my head around the fact Travis Scott has his very own McDonalds burger (Seriously, WTF 2020?), but this has to be the most wholesome fan interaction ever. Sending you many posivibes, Jonah!
MACHINE GUN KELLY HITS A HOME RUN WHILE TRIPPING BALLS
i was on LSD https://t.co/4TeHPvxitU

— Blonde Don (@machinegunkelly) September 13, 2020
So you mean to tell me Mr. Megan Fox, Machine Gun Kelly, was literally tripping balls when he hit a home run at last year's All-Star Legends & Celebrity Softball Game in Cleveland? I'm impressed!
ARIANA GRANDE IS TEASING NEW MUSIC AND OMG
brb pic.twitter.com/ek0NvKvY0N

— Ariana Grande (@ArianaGrande) September 15, 2020
How I feel every time Ariana Grande drops these incomprehensible noises on my TL: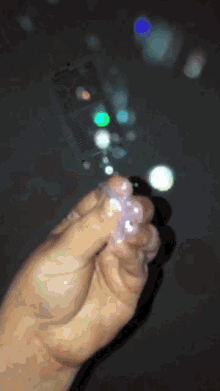 KATY PERRY AND HALSEY ARE GRANDMAS
hunny at 35 I'm mere soil https://t.co/sFCSgflEfQ

— KATY PERRY (@katyperry) September 11, 2020
As someone fast approaching her 30s, this exchange between Katy Perry and Halsey hit different. I think it's time for all of us over 25s to start a Twitter club as GRANDMAS ARE HUMANS TOO, DAMMIT!
P.S. AY, CARAMBA, HALSEY!
ur honor, imma freak bitch. pic.twitter.com/TOPqIVSw4w

— h (@halsey) September 10, 2020
CHANCE THE RAPPER IS READY FOR CHRISTMAS AND TBH SAME
Is it too early to put on Christmas songs?

— Chance The Rapper (@chancetherapper) September 10, 2020
This Chance the Rapper tweet is literally me the second it turns September 1st. Plus, considering everything that's gone on this year, I don't see why we can't just fast forward to the holiday season anyways? *Dusts down Mariah Carey CD*
CARDI B HAS FOUND THE FUNNIEST "WAP" MEME
— iamcardib (@iamcardib) September 10, 2020
Okay, everyone, you can give up with your TikToks as Cardi B has officially found the funniest "WAP" meme on the whole entire Internet. This is the ambitious crossover event I never realized I needed in my life. Bella Swan is shook.
TROYE SIVAN IS THE KING OF THIRST TRAPS
— troye (@troyesivan) September 13, 2020
I'm sorry, but who does Troye Sivan think he is cranking up my room temperature like this? I mean, damn! This selfie is hotter than the recent Los Angeles heat wave! Keep sending those thirst traps in my direction, king!
KANYE WEST THINKS HIS YEEZY FOAM RUNNERS ARE THE FUTURE
WHEN YOU DEDICATE YOUR LIFE TO DESIGNING THE FUTURE AND THEY END UP ON FUTURE pic.twitter.com/HlJ34ODVTg

— ye (@kanyewest) September 11, 2020
BARS! Can we just go ahead and admit these Yeezy foam runners basically look like a couple of polystyrene dishes that have been left in the microwave for too long, though? No, really, I'll take Crocs over these ANY DAY!
-
Until next time, follow We Are: The Guard on Twitter for lots more! x
Jess Grant is a frustrated writer hailing from London, England. When she isn't tasked with disentangling her thoughts from her brain and putting them on paper, Jess can generally be found listening to The Beatles, or cooking vegetarian food.