10 TWITTER MOMENTS: LIL NAS X TO STAR IN BLACK MIRROR?
Never did I ever think that I'd see the day when #PresidentPussyAssBitch would be trending on Twitter, but I guess that's just the world that we live in now! Anyhoo, while Donald Trump was out here beefing with John Legend and his "filthy-mouthed wife" Chrissy Teigen, the team and I were busy as ever scrolling through the fastest-moving social network for all of the best celebrity tweets of the last seven days. Without further ado, then, let's check out this week's edition of We Are: The Guard's 10 Twitter Moments, featuring Lil Nas X, Lizzo, Ariana Grande, The Weeknd, Mariah Carey, and more!
-
LIL NAS X TO STAR IN BLACK MIRROR?
me waiting for netflix to call me for a panini black mirror episode pic.twitter.com/g3UunkRrlZ

— nope (@LilNasX) September 5, 2019
FACT: The video for Lil Nas X's "Panini" is better than the whole of Season 5 of Black Mirror combined. If that isn't enough of an incentive for Netflix to sign up the "Old Town Road" rapper as the next Ashley O, then I don't know what is...
im listening....

— Netflix US (@netflix) September 5, 2019
JOE JONAS JUST MADE ME FALL IN LOVE WITH THIS SECURITY GUARD
Not all heroes wear capes. pic.twitter.com/UJ9FPcQNj6

— J O E J O N A S (@joejonas) September 9, 2019
OMGSKSLDKSG! Can someone give this security guard going OFF at a recent Jonas Brother concert a raise, already? Dude is the definition of "living your best life" and I demand more of this ENERGY!
LIZZO COLLABS WITH COOKIE MONSTER
EVEN WHEN ME CRUMBLE CRAZY ME GOT SHORTBREAD PROBLEMS THATS THE MONSTER IN ME NOM NOM THEN ME EAT EM THATS THE COOKIE IN ME https://t.co/bKrjcnp5Ve

— |L I Z Z O| (@lizzo) September 10, 2019
"YOU COULD HAVE HAD A FRESH BATCH! SOFT IN THE MIDDLE! A GLASS OF MILK! JUST TO DUNK IN A LITTLE!"
TYLER, THE CREATOR IS NOT ABOUT THAT JUULING LIFE
DUMB ASS KIDS WITH THEM JUULS GONE PASS OUT TRYNA BE ALL CUTE AND SHIT THEN GONE BE ON INSTA LIKE EHHH MY LUNGS AND CHEST HURT I NEED SYMPATHY OUCH OUCH U STUPID BITCH

— Tyler, The Creator (@tylerthecreator) September 7, 2019
Nothing to see here, just IGOR rapper and all-around asthmatic legend Tyler, the Creator single-handedly ending the teen JUULing epidemic in fewer than 280 characters. THE POWER!
JANELLE MONÁE HAS A FAMOUS FAN
hicockkchxkhhk https://t.co/548yTCF67x

— Janelle Monáe, Cindi (@JanelleMonae) September 9, 2019
Cate Blanchett staring up in reverence at Janelle Monáe is quite literally all of us. Janelle absolutely KILLED this performance at New York Fashion Week and I'm totally here for Cate worshipping her like the goddess that she is.
P.S. Where can I find a man who looks at me like this?
ARIANA GRANDE IS OBSESSED WITH LANA DEL REY
oh my god @lanadelrey i love u so very very much https://t.co/EyKbTK2p69

— Ariana Grande (@ArianaGrande) September 9, 2019
Lana Del Rey covering Ariana Grande? Name a more iconic moment in the history of pop culture...I'll wait!
Sidenote: It's at this point in the column that I'd typically write something like "DROP THE COLLAB," but I just remembered that the two of them do actually have a collab dropping at the end of the week, so excuse me while I go and HYPERVENTILATE!
THE WEEKND DEBUTS NEW LOOK
— The Weeknd (@theweeknd) September 10, 2019
Damn. That breakup really got to Abel, didn't it? LMAO. Mix Lionel Richie and Bruno Mars with several grams of cocaine and maybe we're getting close to describing The Weeknd's new look. As for that '70s porn-star 'stache, well, that requires a whole think piece of its own.
21 SAVAGE IS CHANGING HIS NAME
I'm finna tattoo a x on my face cuz I swear I been getting crossed left and right my new name is 21 intersection

— Saint Laurent Don (@21savage) September 4, 2019
HOW IS THIS NOT A PARODY ACCOUNT?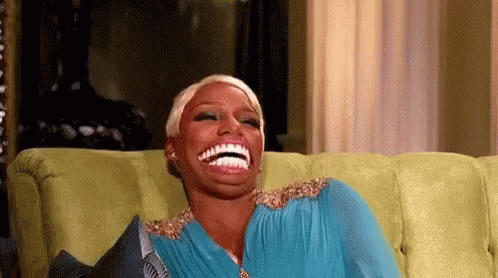 YG AND KEHLANI MUST BE PROTECTED AT ALL COSTS
— STAY DANGEROUS (@YG) September 9, 2019
YG and Kehlani getting together really is the cutest event of the whole damn year, huh? I just hope that YG takes good care of her and Adeya or else he'll have me to answer to...
P.S. Who does Kehlani think that she is looking this gorgeous without makeup?
MARIAH CAREY WANTS US TO WAIT FOR CHRISTMAS
Not yet! Let's get through Halloween first https://t.co/qEoGxjMnM4

— Mariah Carey (@MariahCarey) September 4, 2019
Just a reminder to all of those people* who are already listening to Christmas songs now that it's September: IF MARIAH CAREY SAYS THAT IT ISN'T CHRISTMAS, THEN IT DAMN WELL ISN'T CHRISTMAS!
*I'm one of those people.
-
Follow We Are: The Guard on Twitter for more! x
Jess Grant is a frustrated writer hailing from London, England. When she isn't tasked with disentangling her thoughts from her brain and putting them on paper, Jess can generally be found listening to The Beatles, or cooking vegetarian food.