10 TWITTER MOMENTS: LIL NAS X WORE MARILYN MONROE BEFORE KIM KARDASHIAN
Photo by Lil Nas X
Between Azealia Banks and Donald Trump returning to Twitter, something tells me this godforsaken bird app is about to get kind of chaotic. Next up: Kanye West? Anyways. Elon Musk-induced drama aside, it's time for the latest edition of We Are: The Guard's 10 Twitter Moments. Just don't forget to follow us after checking out the following tweets from Lil Nas X, Mariah Carey, Cardi B, and more!
-
LIL NAS X WORE MARILYN MONROE BEFORE KIM KARDASHIAN
me in marilyn monroe's iconic orange gucci look that she wore at the Governor's Ball in 1955.

circa 2020 pic.twitter.com/aOVU3W858Y

— MONTERO (@LilNasX) May 7, 2022
Everybody is talking about Kim Kardashian showing up to last Monday's Met Gala in Marilyn Monroe's "Happy Birthday, Mr. President" dress, but apparently the Internet has totally forgotten Lil Nas X did it first in 2020. And best of all? Lil Nas X didn't need to go on a crash diet or bleach his hair to pull off this iconic, legendary vision.
Did the back close easily? pic.twitter.com/9zGlBN3h2Y

— mustache nai (@Adwoa_Naii) May 7, 2022
MARIAH CAREY INVITED US ON A DAY IN THE LIFE OF A DIVA
Just a typical day https://t.co/pSkQXkNFuD

— Mariah Carey (@MariahCarey) May 7, 2022
It's Mariah Carey's universe, and we're simply living in it, huh? LOL. While she may be known for her vocal prowess, Mariah doesn't get enough credit for her hilarious sense of humor. This ongoing meme of her downplaying her most ridiculous photoshoots is the kind of content I live for. Mariah really said: "Normal life? I don't know her."
Just a typical evening https://t.co/m7hWWqok0I

— Mariah Carey (@MariahCarey) May 7, 2022
CARDI B SHARED THE CUTEST PHOTOS OF WAVE SET CEPHUS
I wanna be this thick again pic.twitter.com/CoCgRVOlyA

— Cardi B (@iamcardib) May 7, 2022
"MOTHER OF TWO." It feels like Cardi B has been a lot more private and secretive about her second pregnancy, so these photos of her holding Wave Set Cephus came as a really nice surprise on Mother's Day. It honestly makes me so happy seeing Cardi living her motherhood dreams. Just don't forget the rose petals, Offset.
For Mother's Day I just want to have a nice bubble bath wit candles around the tub with out hearing mommy or gagaga THAT ITS ALL!!!

— Cardi B (@iamcardib) May 7, 2022
THE WEEKND REMINDED US HIS DISCOGRAPHY IS PURE FIRE
— The Weeknd (@theweeknd) May 6, 2022
"Catalog lookin' legendary/Ring froze like it's February/XO, that's a mercenary." When you see it laid out in front of you like this, it makes you realize how incredible The Weeknd's discography truly is. Abel Tesfaye has taken us on quite the voyage since House of Balloons. And the best part? He isn't stopping anytime soon. Bring on LP 6.
me soon pic.twitter.com/svvPVdzuTi

— Dawn of the year -Ren- (@BornA_Loser) May 6, 2022
JACK HARLOW FLIRTED WITH HIS TWITTER FOLLOWERS AGAIN
Imma fuck the earrings offa you

— Jack Harlow (@jackharlow) May 6, 2022
Me after reading this tweet: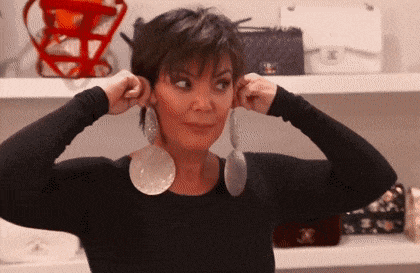 First it was Drake following some dudes wife on IG, now we got Jack Harlow stealing gfs nationwide. It's a wrap already. pic.twitter.com/FtLl48vQRx

— Geese (@GEESE__Phyuckyu) May 6, 2022
LADY GAGA TURNED STUNTWOMAN IN THE VIDEO FOR "HOLD MY HAND"
In case you were wondering if the plane in the #HoldMyHand video was CGI… it was real! And we did it over and over and over https://t.co/nZdpIIGTC6 pic.twitter.com/znsrynQepi

— Lady Gaga (@ladygaga) May 7, 2022
Following weeks of teasing, Lady Gaga has finally shared "Hold My Hand," the theme tune from Top Gun: Maverick, Tom Cruise's sequel to the legendary Top Gun. I'm pleased to say the song is every bit as epic as the franchise deserves, but the video? That's a whole other level of awesome. Just get a load of these plane shots? ICONIC.
RIHANNA DRANK GINGER ALE AND HAD A PAMPER EVENING
and that's on self care bih pic.twitter.com/KcLQi9Nwe3

— Rihanna (@rihanna) May 7, 2022
Look, I'm not stupid. It's quite obvious this is basically a 23-second commercial for Fenty Skin, but you know what? Rihanna content is Rihanna content. And pregnancy Rihanna content is even better. I don't know if it's the Fenty Skin Butta, the premium ginger ale, or the pregnancy hormones, but RiRi is looking totally radiant and glowing.
I just love how you're having fun playing with skincare and neglecting your duties as a singer

— Fenty Cop (@FentyCop) May 7, 2022
HALSEY THANKED A FAN FOR GETTING A HUGE TATTOO TRIBUTE
i love you so much https://t.co/s9E9O2Ylul

— h (@halsey) May 9, 2022
Halsey has been a little quiet on social media over the last few weeks, but on Monday, the If I Can't Have Love, I Want Power singer took time out from tour rehearsals and generally being the coolest mom ever to give some love to this fan's insane tattoo. The level of detail here is crazy. Shout out to New Jersey's Meghan Patrick for this inkage.
also!!! my amazing tattoo artist is @/MeghanPatrick on instagram!!! shes the best of the best

— kellllllly (@kelllyxnicole) May 9, 2022
A$AP ROCKY AND TYLER, THE CREATOR WERE BROMANCE GOALS
THANKS 2 WHOEVER THIS WEIRD LADY IZ THAT TWEETED MY VIDEO https://t.co/oTugztOUps

— LORD FLACKO JODYE II (@asvpxrocky) May 5, 2022
LMAO. A$AP Rocky and Tyler, the Creator's friendship really is a gift that keeps on giving, huh? There are too many hilarious moments to count. Oh, and while we're here, can we take a moment to appreciate "D.M.B?" Lush beats, questionable lyrics, and the most breathtaking video of all time starring Rihanna? This is Peak A$AP Rocky™.
T-PAIN ADDED RESTAURANT OWNER TO HIS LIST OF ACHIEVEMENTS
I've learned that if I'm not afraid, that means I'm in my comfort zone, that may be what some ppl want but as comfortable as it is in there, it also gets fuggen BORING!!! (2/4)

— T-Pain (@TPAIN) May 8, 2022
"I can no longer ignore the paths God has set for me just because I don't understand or I'm scared." AMEN, T-PAIN. Just a few weeks on from dropping "That's Just Tips," the Florida rapper took to Twitter on Sunday to announce he's finally a restaurant owner. Did this get anybody else in their feels? NEVER GIVE UP ON YOUR DREAMS, OKAY?
Let this be a sign to GO DO THE THING!! If you're not afraid, you're too comfortable.#WelcomeTo5ive@NappyBoyEnt@NBRadioPodcast @NappyBoyGaming #NappyBoyAutomotive#NappyBoyFilms (4/4)

— T-Pain (@TPAIN) May 8, 2022
-
Follow We Are: The Guard on Twitter for more! x
Sources:
Kris Jenner GIF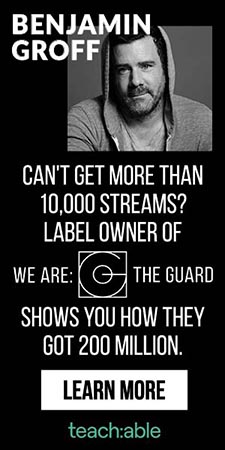 Jess Grant is a frustrated writer hailing from London, England. When she isn't tasked with disentangling her thoughts from her brain and putting them on paper, Jess can generally be found listening to The Beatles, or cooking vegetarian food.