10 TWITTER MOMENTS: LIZZO BROUGHT US TO TEARS AT THE EMMY AWARDS
Photo by Lizzo
Hi, everybody, and thanks for joining me for the latest edition of We Are: The Guard's 10 Twitter Moments on what has been another historic week on the godforsaken bird app:
i can never delete this app because the progression from making fun of that reddit guy's sex song to don't worry darling drama to lea michele funny girl debut to the queen being reincarnated as trisha paytas' baby is absolute gold

— mona (@ofpromethea) September 8, 2022
Check out the following tweets from Lizzo, Dionne Warwick, Halle Bailey, and more!
-
LIZZO BROUGHT US TO TEARS AT THE EMMY AWARDS
This is for the BIG GRRRLS pic.twitter.com/MjxGKcfsGG

— FOLLOW @YITTY (@lizzo) September 13, 2022
Lizzo's Watch Out for the Big Grrrls scooping the Emmy Award for Outstanding Competition Program on Monday was the highlight of my week, month, and year. That moving, empowering acceptance speech was absolutely everything. Oh, and can we also take a moment to appreciate this iconic selfies thread? Lizzo is a fangirl and proud!
https://t.co/own8kCCHO6 pic.twitter.com/uYc62ymjmF

— FOLLOW @YITTY (@lizzo) September 13, 2022
DIONNE WARWICK HAD A MESSAGE FOR LEONARDO DICAPRIO
I just heard about Leonardo DiCaprio's 25 year rule. His loss. You don't know what you're missing.

— Dionne Warwick (@dionnewarwick) September 13, 2022
DIONNE HEFFALUMPIN' WARWICK, EVERYBODY!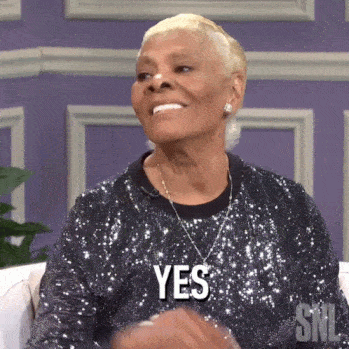 This is the tweet of the year

— Drcoxhugenews (@drcoxhugenews) September 13, 2022
HALLE BAILEY WAS THE PERFECT DISNEY PRINCESS
guys..today has been so overwhelming and incredible i'm so happy you're getting to see a peek of everything thank you for the love ..

— Halle (@HalleBailey) September 10, 2022
Nothing but respect for MY Ariel. Halle Bailey is really about to be the greatest Disney Princess of all time, huh? While Twitter had its fair share of complaints about the lighting and cinematography, The Little Mermaid teaser trailer was quite frankly everything I hoped it'd be and more. Just get a load of these reactions *sobs*!
people have been sending these reactions to me all weekend and i'm in truly in awe this means the world to me https://t.co/cuKjKN8nxH

— Halle (@HalleBailey) September 12, 2022
NICKI MINAJ GOT EXCITED FOR THE LITTLE MERMAID
When this come out no one speak to me. Even papa bear betta not get on mama nerves that day. ugh! https://t.co/GVY2auRySc

— Nicki Minaj (@NICKIMINAJ) September 10, 2022
DID YOU HEAR THAT PAPA BEAR? LMAO. Nicki Minaj is honestly such a mood with this tweet. I'm glad to see I'm not the only one planning on ignoring all of my responsibilities and canceling all of my appointments the second this movie drops. Plus, let's not forget Nicki was basically the original live-action Ariel in the video for "Bed!"
You front seat when the premier starts: pic.twitter.com/08kDM5L5UC

— HF (@OnikaPoppin) September 10, 2022
LIL NAS X WAS JOINED ON TOUR BY THE FURRIES
oh my god i won pic.twitter.com/ZPz1XVbhPC

— NASARATI (@LilNasX) September 11, 2022
LOL. Lil Nas X's Long Live Montero Tour is officially underway across North America, and rather unsurprisingly, it's already bringing with it total chaos. First came the Furries. Next up a full-blown audience orgy? I'm pretty sure nothing would surprise me at this point. P.S. So much for having social anxiety, huh, Lil Nas X? Hahaha!
now we wait pic.twitter.com/qsNfILVaZp

— NASARATI (@LilNasX) September 11, 2022
"WEIRD AL" YANKOVIC MADE THE BEST MOVIE OF ALL TIME
Yeah, I know it's early, but… pic.twitter.com/C9x3X8PIGU

— Al Yankovic (@alyankovic) September 10, 2022
It's the way I haven't been more excited for a film like I'm excited for Weird: The Al Yankovic Story for me? Daniel Radcliffe is really out here living his best life taking on these ridiculously absurd roles, and you know what? I legitimately LOVE that for him. My only regret is we have to wait until November until we can finally watch it!
— Chad (@ChadduboisR) September 10, 2022
CARDI B STAYED OUT OF THE QUEEN DRAMA ON TWITTER
I had to stay outta Twitter today cause yall keep making me laugh and ain't going to heill wit yall

— Cardi B (@iamcardib) September 8, 2022
Cardi B saw your Queen memes and said: "NOT TODAY, TWITTER!"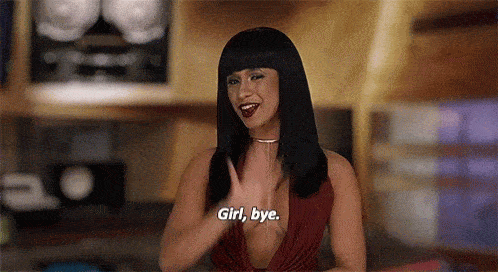 Me pretending , while deep down those memes be funny pic.twitter.com/dc4o2J2KWY

— THE CELESTIAL BEING (@Killiraph) September 8, 2022
DOJA CAT LOOKED LIKE A BADASS WITH A BUZZ CUT
slurpin on an oatmeal pic.twitter.com/MLhu7hNf6n

— spooky cat (@DojaCat) September 10, 2022
DAMN. I'm almost certain if you were to look up the definition of "badass" in the dictionary, you'd find this pic of Doja Cat and her new buzz cut. I simply love how the Planet Her star gives zero f*cks and completely rejects the standards expected of her as a female in the music industry. More punk pop stars like this, please?
you bitches will never teach me how to dress and you'll never control what i wear so get used to it. sorry that you're sad.

— spooky cat (@DojaCat) September 10, 2022
TYLER, THE CREATOR APOLOGIZED FOR NOT REPLYING
im getting worse at responding to text messages not sure why, maybe i mentally respond and move on, i think im sorry? not sure

— T (@tylerthecreator) September 9, 2022
As somebody with over 100 unread text messages currently chilling on my iPhone, I have to say this tweet from Tyler, the Creator hit different. And don't even get me started on my emails. LMAO. Oh, and the worst part is when you actually finally get around to replying to them, you only get more messages? AN ENDLESS CYCLE OF DOOM!
I prefer calls bc I genuinely don't like texting anymore and if i don't ask LEAVE A VOICEMAIL pic.twitter.com/thrR9uRgjf

— BLOO! IS SEEING ATEEZ + NCT (@hotboyhaechan) September 9, 2022
KATY PERRY AND ORLANDO BLOOM WERE RELATIONSHIP GOALS
laying in bed and doom scrolling next to your partner with pods on not talking ok that's love

— KATY PERRY (@katyperry) September 13, 2022
Can we all agree Katy Perry and Orlando Bloom are basically the definition of couple goals? I'm not even kidding when I say I'm pretty sure this describes my dream relationship scenario. Like, give me sitting in silence and ignoring each other over red roses and diamond rings any day? P.S. PROTECT THIS GRANDMA AT EVERY COST!
here's this to cheer up your doom scrolling pic.twitter.com/Z3H6hBm9Aa

— Ash (@ashleyegreer) September 13, 2022
-
Follow We Are: The Guard on Twitter for more! xo
Sources:
Dionne Warwick GIF
Cardi B GIF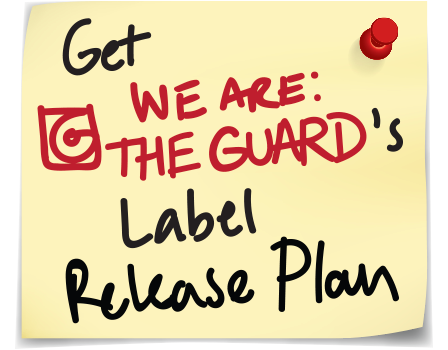 Jess Grant is a frustrated writer hailing from London, England. When she isn't tasked with disentangling her thoughts from her brain and putting them on paper, Jess can generally be found listening to The Beatles, or cooking vegetarian food.